Do you love art collections? Are you interested in visiting a World-famous art museum? Let us help you in deciding which art museum you must visit during this vacation. How about the Louvre Museum in Paris? One of the best art museums in the world with top European collections of fine arts. You will find the famous 'Mona Lisa' painting by Leonardo DaVinci, the 1st-century BC sculpture by Venus de Milo, and the Wedding Feast at Cana by Veronese, etc. in this museum. To visit this wonderful museum in Paris from any of the third-world countries, you must apply for a French Schengen Visa.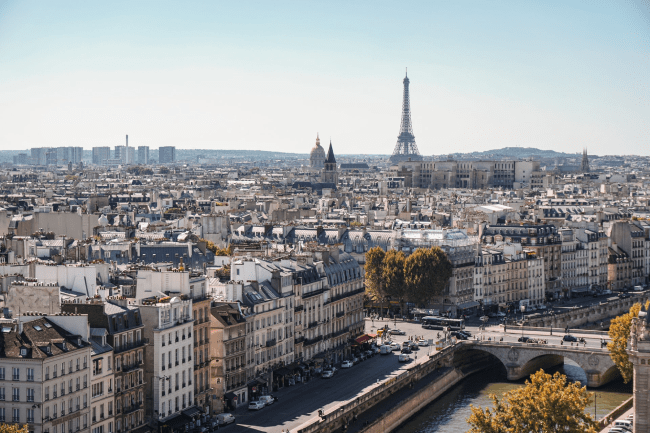 Obtaining French Schengen Visa can be difficult when you plan to perform all documentation work by yourself. To ease your stress, we offer our unbeatable services for obtaining this document in the simplest possible way. Before applying for this document, you must be wondering is French Visa a Schengen Visa. French Visa is a Schengen Visa that is utilized for visiting France.
To get more information about is French Visa a Schengen Visa, you can go through the following questionnaire:
Frequently Asked Questions
What is a French Schengen Visa?
Planning a trip to France? You will need a French Schengen Visa to enter the country for a short trip or transit purposes. This is an online travel authorization document that allows the citizens of third-world countries to enter France without any hassle. Obtaining this document is an easy procedure when you use iVisa.com services. Is French Visa a Schengen Visa? Sure, it is!
Can I visit other countries with the utilization of a French Schengen Visa?
Yes, the utilization of a French Schengen Visa allows you to visit other Schengen countries as well. You can visit our user-friendly website to confirm your travel itinerary by using our Visa Checker Tool.
What are the steps to follow to obtain a French Schengen Visa with iVisa.com?
We have organized every step in a way that you don't have to stress a lot in completing the whole procedure for obtaining a French Schengen Visa. To complete the whole procedure, you just have to follow three simple steps that take only twenty minutes of your time:
First, you need to visit our website to fill out an application form with the required data.
Second, you need to recheck all the data given in the form to avoid any discrepancies.
Third, you need to pay the processing fee, upload your documents, and send the form.
Can I get some information about the processing time and fee for the application for a French Schengen Visa?
Yes, by going through our detailed and clear description, you can get an idea of the options for the processing time for obtaining a French Schengen Visa. Our different and thoughtful options for the processing time have been customized in a way that they can fulfill every customer's requirement:
Standard Processing Time: This option has been customized for those travelers who have sufficient time for their travel as it provides the document in a few days at an affordable cost.
Rush Processing Time: For those travelers who require their document a bit early, this option is available at a bit expensive cost.
Super Rush Processing Time: This is the best option for those who need their document urgently for the most expensive cost.
Do I need to submit any documents for the application for a French Schengen Visa?
We understand the difficulty of gathering lots of documents. Hence, we offer a procedure for the application of French Schengen Visa that doesn't require a lot of documents. You just have to submit a few documents that can easily be collected:
A valid passport with a minimum of six months of validity and its scanned copy.
A valid email address.
Method of payments like a credit/debit card or a PayPal account.
Can I rely on iVisa.com?
Definitely! You can rely on iVisa.com for obtaining a French Schengen Visa as we use advanced security systems for storing your data safe and work 24/7 to deliver your document on time.
How can I resolve my queries?
Our friendly executives are available 24/7 to resolve all your queries regarding any travel-related documents like a French Schengen Visa. You can also go to our website to get more info.