If you want to know Do I need a covid test for Ghana?, you might not be surprised to know that this African country is now following the lead of most countries around the world in requesting that passengers must have a negative covid test in order to board a flight to Ghana.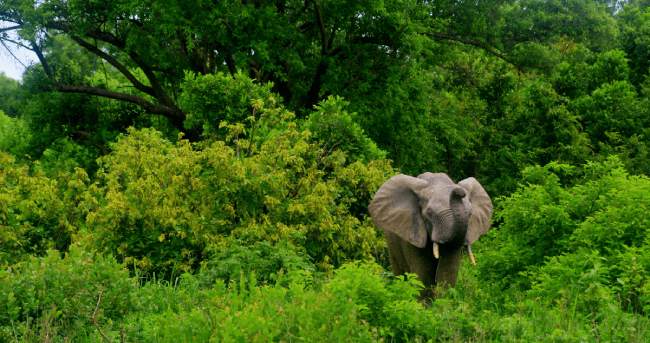 But that's not all you need, as you will discover on the iVisa.com website. You must also complete a Health Declaration, which will include contact details and questions about your current state of health in order to assist locally-based agents in their task to protect the health and safety of the residents of Ghana as well as travelers, business workers and holiday-makers.
Frequently Asked Questions
Do I need a covid test for Ghana?
As African countries scramble to get their vaccination programs started, now more than ever it's vital to protect civilians and tourists from the dangerous threat of coronavirus.
That's why you will now need a negative covid test results taken within 72 hours of your departure time in order to travel to Ghana.
What must I show to get my Health Declaration?
As well as a negative covid test result, you will also need to complete a Health Declaration to enter Ghana. If you're worried about whether or not you'll understand the language used on the official website iVisa.com is here to offer a user-friendly version to get you off in no time.
Just make sure you have:
A passport.
Payment method like a Paypal account or a credit/debit card.
An email address to receive the Health Declaration.
Click here to begin your Ghana Health Declaration application
How soon can iVisa.com deliver the Ghana Health Declaration?
One of the key pillars of our customer service promise at iVisa.com, is making sure that you'll receive your Health Declaration in the time you need it:
Standard processing (

USD 30.00

): For travelers who like to think ahead (

1 Business Day

).
Rush processing (

USD 45.00

): If your trip is fast approaching (

8 hours

).
Super Rush processing (

USD 70.00

): The premium service for urgent cases (

4 hours

).
Do I need a covid test for Ghana? Now you do, so don't forget!
Apply today and start planning your trip
Can you describe the Ghana Health Declaration process with iVisa.com?
The Ghana Health Declaration process has been simplified by iVisa.com's expert team of travel document professionals, who managed to break it down into two easy steps.
Fill in the Health Declaration form.
Look over your replies. Are they all correct? Then pay the processing charge.
Once you upload any documents and hit submit, you're done!
Do I need a covid test for Ghana as well as this Health Declaration? For sure!
Start your Health Declaration for Ghana today!
Can I trust iVisa.com with my travel documentation?
iVisa.com has been providing a top-quality solution to all your travel documentation needs for years. We've worked hard to build trusted relationships with our jet-setting customers, and will always ensure that their details and personal information is protected and secure.
Check out some of our customer feedback
Where can I find more information like 'Do I need a covid test for Ghana?'
Click on over to the blog pages at iVisa.com page to discover plenty of informative articles interesting articles updates about 'Do I need a covid test for Ghana?'. Once you're sure that you're ready to get started, just follow the links.
iVisa.com recommends
With your negative covid test results and Health Declaration in hand, you're just about ready to set off for Ghana. If you're the kind of person who loves finding out more about new cultures and exploring different types of habitats and environments then you're going to love this country. We recommend taking a trip to Nzulezo village, which is made entirely of stilted homes, perched out on the water like individual household islands.
Nominated as a UNESCO World Heritage Site in 2000, this fascinating community lives on the surface of the water and makes a living from fishing and farming. Their traditions have been passed down through the years and include religious instructions like not fishing on Thursday- which is seen as a sacred day.
The remote location means that these people march to their own drum beat so don't expect to find too many touristic amenities if you decide to take the adventurous 5 kilometers journey by canoe out to see them.