If Greece is your next travel destination, be aware of the new immigration dispositions for international travelers. Visiting Athens and all its historical centers like the Temple of Olympian Zeus, the largest temple in Greece, is possible. Get to know more about Greece and the new online form ETIAS.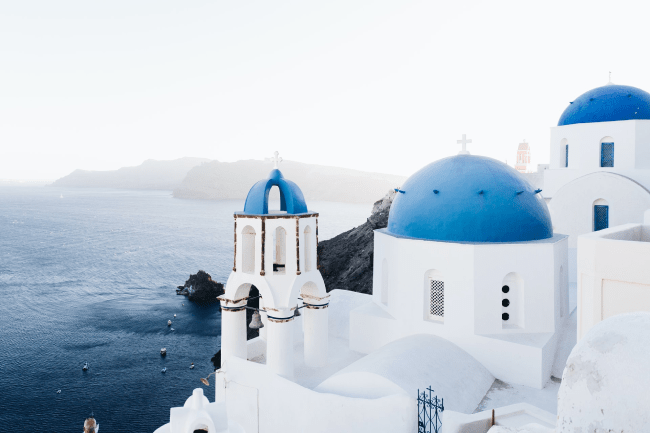 Citizens of Honduras are required an ETIAS. This new electronic system will help collect information from non-EU visitors and use it for better border control. The main purpose of this system is security.
iVisa.com is offering the ETIAS application with a fast, simple, and 100% reliable service that you can easily do here.
Review the next information about Greece ETIAS.
Frequently Asked Questions (FAQs)
What does ETIAS mean?
The European Travel Information and Authorization System or commonly known as ETIAS is an online form requested to the countries that don't require a visa to the Schengen area. In this case, Honduras is one of these countries.
The electronic form will gather the visitors' information so the EU immigration can cross-check that data with Interpol and Europol. Hopefully, this process will detect potential criminals coming to Europe.
Citizens of Honduras need an ETIAS?
Yes, Honduras is a country exempt from a Schengen visa, therefore, citizens of Honduras will be required an ETIAS. The ETIAS is mandatory for the 62 countries visa-free to the Schengen area, Honduras included.
Can I visit other countries using the Greece ETIAS?
Yes, the ETIAS authorization is valid for the 26 countries in the Schengen zone, including Greece. Remember that not all countries in Europe are part of the Schengen agreement. Check carefully the countries on your itinerary with the iVisa.com's Visa Checker to be sure you don't need other travel documents.
Also, if you intend to visit Greece first, this must be clearly stated in your ETIAS form. Border officers will confirm you are visiting first the country you have in your application. Failure to follow this guideline could result in an entry denial.
A last-minute change of plans? Contact our support agents for any questions.
How long is the Greece ETIAS valid?
The ETIAS will allow a maximum stay of 90 days in the Schengen countries, under a 180-day period. The document is valid for 3 years since it is approved.
Start your Greece journey by applying here!
Which are the requirements for Greece ETIAS?
The main requirement is to fill out the online form with your details. Complete your information about name, address, parents' info, and employment. On the other hand, you will provide information about your previous trips, criminal background, and health conditions. EU immigration will require any information relevant to your trip.
Requirements:
Get your passport scan with a visible view of your photo.
An email address that iVisa.com will use to send your ETIAS.
Payment methods, the iVisa.com's fee will be charged to your Paypal account or to the credit/debit card of your preference.
What processing times do you manage for Greece ETIAS?
Time is very important for iVisa.com, therefore, you get to choose between these next options:
Standard option, common service at a cheap price.
Rush option, a faster alternative for a higher fee.
Super rush option, the quickest service to get your ETIAS.
Which are the steps for the ETIAS?
iVisa.com works tirelessly to bring you the easiest process for your ETIAS, follow these steps:
Respond all the questions in the online form and select a processing time.
Double-check your information in case you have any mistakes and proceed to pay with a credit/debit card or with a Paypal account.
Attach your passport scan and send your form.
If you have some doubts along the way, reach out iVisa.com's support team for further clarification.
What will I get in my email?
iVisa.com will send to your email address the final answer about your ETIAS. You must check your email regularly to be sure you got the ETIAS before traveling. Keep this email close to you when you enter the Schengen area as the border control officers will request it.
Is it safe to request work with iVisa.com?
It is 100% safe. iVisa.com is a formal company specialized in travel documentation. The ETIAS process is not new to us and we can help you with a fast and simple process. Besides, we are very knowledgable of all these types of procedures. Trust iVisa.com and apply today.
You can also check our clients' reviews for more information about iVisa.com services.
Where can I acquire more information?
You can contact iVisa.com's support team and ask any questions you might have. They will take your call or message at any time as they are available 24/7.
We want you to have a smooth entry to Greece, you can do that by applying today!