Have you ever been to an island with lots of boutique hotels, scrumptious seafood restaurants, and live music locations? The most glamorous island in Greece named Mykonos is the one that has all of these things. Also, there is a beautiful white-washed church named Paraportiani and a lot of sandy beaches where you can go by bus or taxi-boat from Mykonos. There are chances of meeting a celebrity as this is a very popular destination among all celebrities. Isn't it an exciting place to visit in Greece? What are you waiting for? Book your tickets or just contactiVisa.com to apply for your travel documents or just visit our webpage www.ivisa.com/greece-etias to get more details on Greece ETIAS.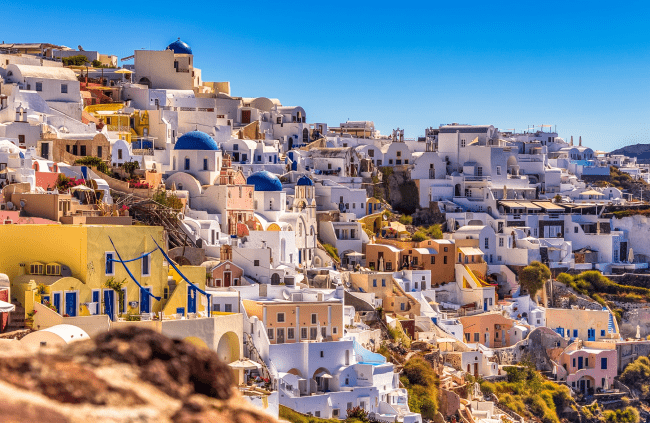 If you are traveling from Ukraine, you must know every single information about how to get Greece ETIAS for the citizens of Ukraine quickly and easily. Here is a list of a few queries that are asked often by our customers traveling to Greece from Ukraine. These questions will help you in understanding the process of ETIAS better.
Some Frequently Asked Questions
Can I get some information about Greece ETIAS?
ETIAS or the European Travel Information and Authorization System is a travel document that will be required by many European Schengen countries to regulate the entry of visitors. The Greece ETIAS will be responsible for cross-checking detailed information of every traveler coming from Ukraine utilizing a series of security databases. Using this document, the European Union will be able to determine the eligibility of citizens of Ukraine.
Why do I need Greece ETIAS before traveling to Greece from Ukraine?
You will not be able to enter Greece if you don't have this travel document. This document will assist the government in enhancing the security of the country.
Additionally, it will also help Greece immigration authorities and travelers in several ways. Utilizing this document for travel will reduce the time consumed in procedures and applications. Because of this document, the borders of Greece will have improved management. The crime rate and terrorism will also decrease as it will be detected at the right time with the help of this travel document. Illegal immigration will also be impeded. Considering all these benefits, when you will utilize ETIAS for your travel, your traveling will be hassle-free and much safer.
Who will require a Greece ETIAS?
Every individual traveling to Greece from Ukraine for purposes other than work or study will require this document. You will require a Greece ETIAS if you are traveling to Greece from Ukraine for any of the following purposes:
Vacation.
Business purpose.
Any medical treatment.
Transit.
What are the requirements to obtain Greece ETIAS?
The implementation of this document is still in process. Hence, it is not possible to know the particular requirements for obtaining ETIAS. However, here is a list of a few things that are most likely to be required for this document:
You must have a passport that is machine-readable and valid for more than six months after your intended travel date.
A valid email id and mobile number will also be required
You must have a payment alternative such as PayPal account or debit or credit card for payments.
You can also contact iVisa.com to get hassle-free ETIAS quickly and easily.
I want to get Greece ETIAS by utilizing iVisa.com services. Is it safe?
Yes, associating with iVisa.com to get your Greece ETIAS will be your best and safest option. We have a great understanding of each procedure of travel requirements. Hence, we will let you know the best way to apply for it and with your consent submit it.
I have more queries regarding Greece ETIAS. What should I do?
To get more info about Greece ETIAS and other travel requirements, you can visit our page. You will also find the comments dropped by our valuable clients and how they rely on us for every travel need.