Are you planning a well-deserved trip to Greece after the long quarantine? You have come to the right place to find all your visa and travel-related information for your expected trip to Greece. There are a few things you need to consider, for the post-COVID-19 travel situation. Take a few minutes to read the information here to give you more time to properly plan your upcoming vacay.
Greece's reopening follows a two-tiered policy specifically set for this post-COVID resumption of international tourism. The reopening is strictly following the guidelines issued by the European Commission and the temporary restrictions on non-essential travel from non-EU countries remain.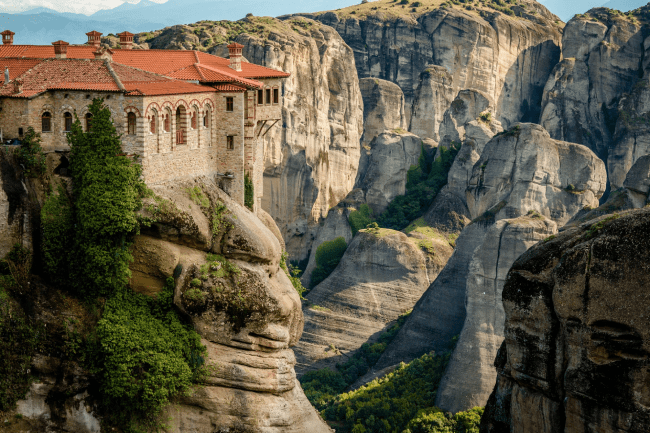 Greece is a member state of the European Union and is a signatory of the Schengen agreement. Citizens of EU member countries simply need to show the required police ID without showing a passport. A visa is required for some non-Schengen members to enter Greece and the European Union. You can find out if you require a visa or if restrictions are still in place for travel to Greece by checking iVisa.com's website here.
Visitors from all countries must complete a special electronic form called a PLF at least 24 hours before boarding their flight. Fortunately, iVisa.com offers you this type of service so you can apply with us in an easy and fast way. The form only takes a few minutes to complete and it is free. You will need to show the QR code or completed form at the designated area for testing on arrival.
All travelers may be subjected to random testing after disembarking and are asked to self-isolate for 24 hours until the test results are issued. Persons whose tests return a positive result will be moved to a quarantined hotel and observed for 2 weeks or 14 days. The specific quarantine hotels will be in each region's capital and available on the islands.
Other than that, you're all set to get your Greek visa and start exploring the land of fables, Mount Olympus, and famous Mediterranean cuisine.
FREQUENTLY ASKED QUESTIONS
What are the documents required to apply?
You will need:
Greece Schengen application form, accessible through iVisa.com here.
2 passport photos - not older than six months, colored, size 35 x 45 mm with head filling 70 -80% of the photo space, light background, and neutral facial expression.
Your passport and copies of recent visas with a month validity and two blank pages remaining in your passport.
At least 30,000 Euros worth of travel insurance coverage
Cover letter stating the purpose of your visit and schedule
Flight details and hotel reservation information
Proof of funds for your stay
Bank statement of the last 6 month
Employment contract and income tax information
What are the processing times and prices?
You are required to submit the application for the visa 15 days before your intended trip. However, the earliest you can apply for a tourist visa to the Schengen zone is six months, before the trip.
Cost: €80 or USD $90
Note that if the application is denied, the application fee will not be refunded.
How can I apply for a Greek Schengen visa?
Depending on your country of origin, you need to complete the stated documents and further to find out if there is a Greek consulate or embassy in your country which is authorized to issue the visa you can submit the documents there.
How long does it take to apply for a Greek visa?
After handing in the documents, the consulate will respond between 10 working days or 2 months, depending on the current situation. One must also book an appointment for the consulate or designated area.
How many times can I enter Greece with a Tourist visa type?
With the Greek Schengen visa, a person can travel freely within the issuing country and other member countries for up to 90 days. There is also the option of multiple entry visas ranging from one to five years or the national visa that permits stays for up to a year.
Is it safe to use iVisa.com to get my Tourist visa?
We are always updating our security software and stay on top of cyber news on a daily basis to ensure that our databases are safely protected with the best possible defenses. If you have any questions about our services please feel free to get in touch. You can also read our client reviews on the iVisa.com homepage.
I have more unresolved questions, where can I find more info?
Please visit the iVisa.com blogs or use the following links to find out detailed information about the visa you need.