While both Greece and Panama are located in between oceans, it isn't easy to compare any destination to the enticing beaches and waters of Central America. Yet Greece, with its ancient archaeological sites as well as breathtaking beaches, still manages to captivate the hearts of many visiting Panamanians.
Changing the Caribbean historical views for the ancient settlements of Rhodes or the archaeological sites of Acropolis and Athens is a good excuse for anyone. But enjoying the freedom of travel is easy until you hit a roadblock, which is why the Schengen Zone countries have created and will soon implement the ETIAS.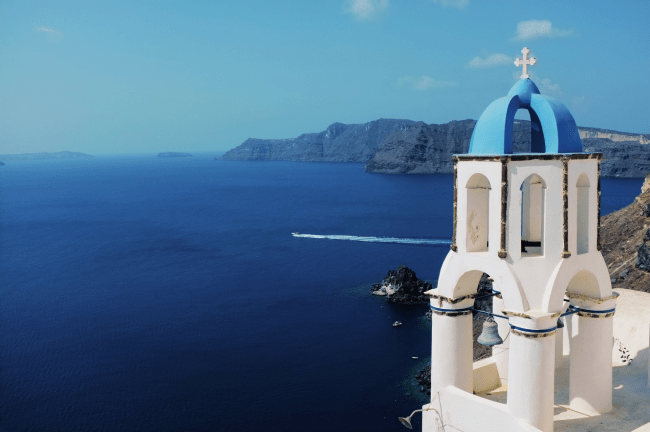 Although the citizens of Panama can currently visit without a visa, an ETIAS will be a necessity for all Panamanians wanting to visit Greece or any other Schengen Zone country. Jumping from one European country to another will have a short limitation that can be easily solved by an iVisa.com online application form.
Visiting many European countries for no more than 90 days used to be a breeze for many travelers. However, although a new application process will soon be is required; it will still be faster and less stressful than waiting for a visa at the Embassy.
In this article are answers to all the essential FAQs you can think of related to the ETIAS for citizens of Panama. It is a short read that will give you the insightful information you need to plan your next journey.
Frequently Asked Questions
What is the purpose of ETIAS?
All foreigners planning on visiting European countries from the visa-free countries outside the Schengen zone will soon be required to apply for an ETIAS (European Travel Information and Authorization System). It is essentially a background check on the travelers which will allow them access to the borders.
Should each person in my group complete the ETIAS application?
Yes, every member of your traveling party must apply for an ETIAS document at least 96 hours before arriving at any Schengen Zone country. It is a fast application process that you can complete in minutes through the iVisa.com platform and get your Greece ETIAS document ready before departing.
Is the ETIAS only for Panamanian citizens who want to visit Greece?
A valid ETIAS document is required for Panamanian citizens to visit any country in the Schengen Zone As a citizen of Panama, you can travel to Greece and other Schengen Area countries for 90 days within 180 days.
What is the ETIAS validity for Panamanians?
An approved ETIAS application gives you access to visit all Schengen Zone countries for no more than 90 days in a period of 180 days. This ETIAS document is valid for the person who applied for a total of 3 consecutive years or the length of time of the visit.
How can citizens of Panama apply for an ETIAS?
Part of the ETIAS application form requires you to mention which Schengen countries you would be visiting and in which order. We suggest you first make a draft of the destination you would be stopping at and then register for a Visa Waiver Alert, so you'll be reminded when to fill out the form.
All applications are online, and the results are also delivered digitally.
What are the eVisa processing times?
We know that getting an electronic visa saves us time from waiting in line at the Embassy, but it can still be much quicker to get one if you use iVisa.com services.
Make the most of your time by using the processing time that best fits your needs and obtain the desired ETIAS with no trouble. These are the three processing options:
Standard process: filling out the online form and being sent to be processed gives you the ETIAS in 24 hours.
Rush process: unlike rush hour, this processing option is faster and you will get your ETIAS in 4 hours.
Super rush process: it's the fastest processing speed to obtain last-minute visa requirements. With this option, you will get your ETIAS in 30 minutes.
Start your application process here.
How can I apply for ETIAS?
The ETIAS application can be done through the official website, or alternatively it's much faster and less time-consuming through the iVisa.com website.
You can ensure this application process takes you no time by following three simple steps:
Fill out the iVisa.com form related to your personal information and the processing option you have selected.
Check that the data included is correct and pay the iVisa.com service fee.
Answer the questions on the poll, these are related specifically with the documents needed for the ETIAS application.
You're basically done, you must only click SUBMIT. Once this is done you will be getting your Greece ETIAS on your inbox within the processing time you have chosen.
Ready to start the application? Click here.
Can I trust the iVisa.com platform to apply for ETIAS?
It's completely understandable to doubt the security of many online platforms because of phishing news. But that doesn't happen with our services. We use the most reliable security system to ensure your personal information is kept confidential and safe on our databases. You might want to see what many of our clients have said about our services before here.
Where can I find more info about applying for the ETIAS with iVisa.com?
We might not have answered your question above, so we are more than glad to help you solve your individual queries. Send us a message via chat or find more information on the iVisa.com's website.
Because Panama is a member of one of the Schengen visa-free countries, you can subscribe to this Visa Waiver Alert and get the most recent information on ETIAS.