We are sure you have heard about the Parthenon located in Athens, Greece. This important temple was built in honor of the goddess Athena during Ancient Greece and today is almost intact for your visit. You get to enjoy this marble construction if you make Greece your next destination.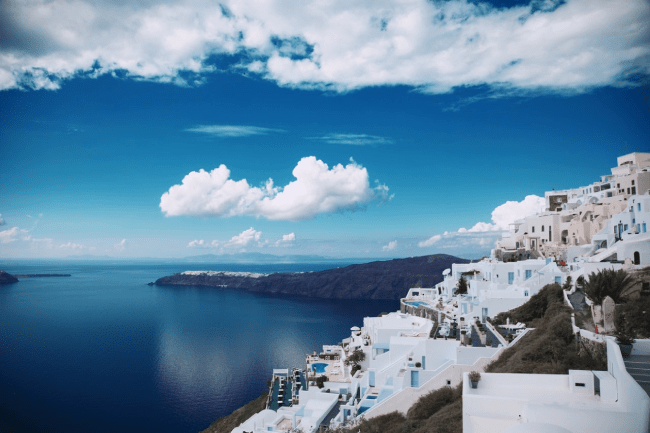 Citizens of Brazil who decide to travel to Greece should know about the new entry requirements. Nowadays, Brazilians will be requested a new online form call ETIAS. The European Union has established this guideline for all non-EU visitors who don't need a visa to the Schengen countries, which includes Brazil.
iVisa.com can offer you today the ETIAS by going here. This is a simple, fast, and 100% reliable product to make your trip to Greece one step ahead.
Check the next FAQs to find out more details.
Frequently Asked Questions (FAQs)
What does ETIAS mean?
ETIAS means European Travel Information and Authorization System and this is an authorization system to allow your entry to Greece and the Schengen countries.
The electronic form will gather passengers' info that is of interest to the European Union. Getting more information from travelers will let the EU decide who can enter the European countries with all the security guidelines.
Citizens of Brazil need an ETIAS?
Yes, Brazilians need an ETIAS if they want to visit any of the 26 countries in the Schengen area, including Greece. Remember that not all countries in Europe are part of the Schengen deal, please refer to iVisa.com's Visa Checker in case you are visiting several countries and want to know what documents you need.
Can I visit Greece first with the ETIAS?
Yes, you can visit Greece first if this is what you indicated in your ETIAS application. If you completed your online form confirming Greece was your first country of visit, then you must visit Greece first. In case, you intend to enter through a country different from the one stated in your application, there is a potential your entry could be denied.
Some doubts about this?, get our support team to help you.
How long is the Greece ETIAS valid?
When you are already in the Schengen area, you can travel around for up to 90 days in a 180-day time period. As per the ETIAS document, this will be valid for 3 consecutive years. You can have as many trips as you want as long you comply with these time parameters.
Start your Greece journey by applying here!
Which requirements are important for Greece ETIAS?
The most important requirement is the information you will provide in your ETIAS application. You will be asked from personal details like name, address, date of birth to specific information about your previous trips, criminal offenses, and anything that could be of relevance for the EU immigration. Get the following too:
A passport scan that you will attach to your online form.
An Email address which will be used as a way of communication.
Payment alternatives. The minimum fee charged by iVisa.com can be put in your Paypal account or you can pay it with credit/debit card.
What processing times do you handle for Greece ETIAS?
iVisa.com offers you three alternative for processing times:
Standard service, moderate time to have your ETIAS ready.
Rush service, faster documents for a fair price.
Super rush service, the minimal waiting time for the highest fee.
Which are the steps for the ETIAS?
You only need to complete 3 steps and you will be good to go to Greece:
Respond the questionnaire in the online form and select a processing time for your service.
Double-check the information you fill out before and correct any mistakes. Determine how you will pay, either with a credit/debit card or with a Paypal.
Attach the scan of your passport and any other documents required.
Just in case you have some questions about these steps, get in touch with iVisa.com's support agents to get them solved soon.
What will I receive in my email?
iVisa.com will send you an email with the documents related to your ETIAS. Keep the email and documents on a personal electronic device as we are sure border control will request your ETIAS at your arrival.
How safe is the Greece ETIAS with iVisa.com?
We are sure you won't regret choosing iVisa.com to get your Greece ETIAS. We have several comments from our previous clients who were satisfied with all our services. Although we don't work directly with Greece immigration authorities, we know how to make this process as easy as possible.
Where can I get more info?
If you want to know more about other travel documents you might need, please go to our main page to search further. As well, contact our professional support team that is available 24/7.
Apply today and get your Greece ETIAS soon!