Greece has lifted the travel ban, and it's partially opened for travel. Now you can travel from Haiti to Greece with only standard restrictions. To board the flight, you should have a negative COVID-19 certificate. If you want to enter Greece, then you should have a Schengen Visa.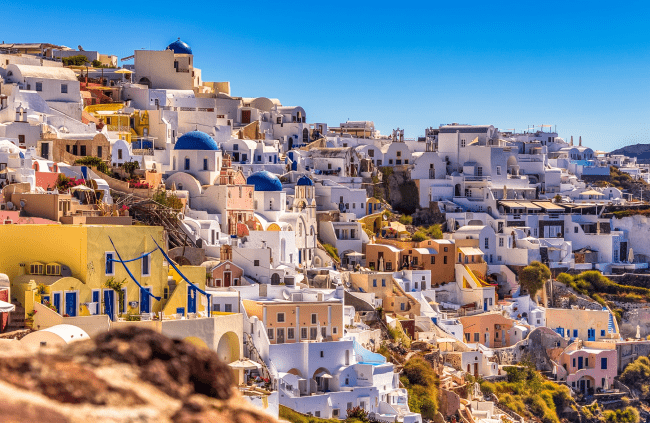 You can apply for a Schengen Visa according to the purpose of your visit. You can also apply for a Schengen Visa online with iVisa.com. It's easy, fast and reliable. When you arrive in Greece, authorities will subject you to a test and then you can go to your destination. If the result is positive then you will have a 14-day quarantine.
If you are planning to apply for a Greece Schengen visa for citizens of Haiti, then read this article to the end and learn more about how citizens of Haiti can apply for the Greece visa.
Frequently Asked Questions
DO I NEED A GREECE (SCHENGEN) VISA FOR CITIZENS OF HAITI TO ENTER GREECE?
Yes, citizens of Haiti require a Schengen Visa to enter Greece. There are different types of visas therefore you can apply for the Schengen Visa as per the purpose of your travel. You can apply for a Schengen Visa through a government entity as well as online. Online visa application can be completed easily using iVisa.com. Our team of experts will handle the rest of the process and deliver the travel document to you ASAP.
WHAT ARE THE DOCUMENTS REQUIRED TO APPLY FOR A SCHENGEN VISA?
First, you should download the application form and fill it out. You can also apply online through iVisa.com.
Second, take two passport-sized photos and attach them to it. For passport-sized photos, try using iVisa.com Passport Photos.
The third requirement is that you should have a valid passport, a negative COVID-19 test certificate, passenger locator form, tourist medical insurance, email address, and method of payment.
FOR HOW LONG CAN I STAY WITH A GREECE (SCHENGEN) VISA FOR CITIZENS OF HAITI?
The most common type of visa issued is for 90 days. There will be a difference depending on the visa issued to you. Apply with iVisa.com and learn how citizens of Haiti can apply for the Greece Schengen visa.
HOW LONG WILL IT TAKE TO PROCESS AND WHAT IS THE COST?
You can apply for a Greece (Schengen) Visa for citizens of Haiti with iVisa.com easily and fast. There are three options and they are:
Standard Processing Option, select the standard processing option, if you are not in a hurry, as this processes the order at an average pace, and this is less expensive than other options.
Rush Processing Option, it is faster than the standard processing option but it is also more expensive.
Super Rush Processing Option, If you are in a hurry, then choose the Super Rush processing option. The cost for this is higher than other options, as it processes your application in less time.
WHAT ARE THE PROCEDURES INVOLVED IN THE APPLICATION WHEN APPLYING FOR A SCHENGEN VISA WITH IVISA.COM?
Applying for a Greece (Schengen) Visa for citizens of Haiti through a government entity can be tiresome and time-consuming. Instead, you can apply for a Schengen Visa easily and faster with iVisa.com. The procedures involved when applying for a Schengen Visa with iVisa.com are:
The first step: Fill the application form and choose the processing time according to your need.
The second step: Pay using your credit/debit card or through your PayPal account for the processing.
The third step: Upload scanned copies of your application fees and other documents.
If you face any issues while completing the application processes, then contact our customer support team. They will guide you through the entire process and resolve the issue.
HOW SECURE IS IVISA.COM TO APPLY FOR THE SCHENGEN VISA?
It is very safe and secure. Your information is safe with us, and it is our highest priority to secure your information. Your information is secured and processed using advanced software. iVisa.com is fast, efficient, and secure to use.
WHERE TO FIND MORE INFORMATION IF I HAVE ANY UNRESOLVED ISSUES?
If you have any unresolved issues then, contact us. Our customer service team is ready to help you. Our team of experts will check your documents and will let you know if anything else is required. To get more information, you can also visit our webpage iVisa.com.