Greece is well known for its islands and the most famous one is Mykonos. In this place, you get to see unique beaches and enjoy a hectic nightlife. Travel to Greece and get to know the incredible atmosphere of Mykonos. We will expand now on the new process to enter Greece so you get to enjoy Mykonos soon.
Citizens of Barbados will need to get an ETIAS if they want to visit Greece soon. The ETIAS is the new online form requested by the European Union for all the visa-free countries to the Schengen area. We can confirm Barbados is a visa-exempt country, therefore, citizens of Barbados will be required an ETIAS.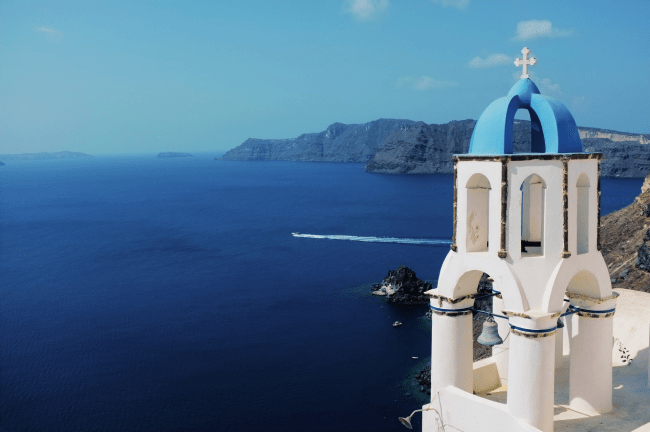 iVisa.com is always working to make these travel processes easier. For this reason, you can get your Greece ETIAS through our platform. This will be done in a simple, fast, and trustable way.
Get more information about Greece ETIAS on the following lines.
Frequently Asked Questions (FAQs)
What does ETIAS mean?
ETIAS means European Travel Information and Authorization System and it's the new electronic system to enter the Schengen countries. Not all countries will be requested this online form, only the 62 countries that are visa-free to the Schengen area. Barbados is one of the countries that will need ETIAS.
The main purpose of ETIAS is to collect information from non-EU travelers and create a database for better control of European borders. This will hopefully reduce crime rates and illegal immigration.
Is ETIAS the same as a visa?
No, these two travel procedures are not similar. The ETIAS is an authorization document and you only need to complete an electronic form to get it. When requesting a visa you need an interview at the consulate, some specific documents, and maybe months of waiting.
If you are from Barbados you don't need a visa, you only need an ETIAS if you want to travel to Greece.
Get your ETIAS today, go here to start!
Where can I travel with the ETIAS?
The ETIAS is a document valid for the 26 states part of the Schengen deal. Apart from Greece, you get the chance to travel to these other countries around Europe. Remember that not all countries in Europe are part of the Schengen agreement, you can go to the Visa Checker in case your itinerary includes several countries and you are unsure if you will be requested an ETIAS or another document.
Is the Greece ETIAS valid for more than one trip?
Yes, as long as you comply with staying a maximum of 90 days in the Schengen countries per trip, you can visit as many times as you want.
The document is valid for the next 3 consecutive years after its approval.
The Greece ETIAS application can be easily done with iVisa.com! Begin now!
Which information is essential for the Greece ETIAS?
The electronic form will require important information about personal details such as name, address, date of birth, etc. Other information around criminal records and previous trips can be requested during the application. You will also need:
The scan of your passport that should show a clear image of your picture.
Email address, where the final information will arrive.
Payment options, the iVisa.com fee is minimal and you get to pay it with credit/debit card or with a Paypal account.
What will I get in my email?
You should receive an email from iVisa.com with your ETIAS. Keep this email in a personal electronic device in case you are requested to show it by border control.
What is the process to get a Greece ETIAS?
The process only compromises 3 steps, detailed as follows:
First respond to all the questions in the online form and select a procedure time that you prefer.
Second review your information and fill out any blanks (if applicable). Choose a payment alternative, either with credit/debit card or a Paypal account.
Third attach your passport's scan and send it.
What waiting times does iVisa.com manage?
Standard service, for the lowest fee you get our most common alternative.
Rush service, a quicker solution for a higher price
Super rush service, the most rapid option for a fair fee.
Do minors need an ETIAS?
Everybody will be requested an ETIAS, no matter age. If your travel group has children or elderly people, make sure you get an ETIAS for each one of them.
How secure is iVisa.com with Greece ETIAS?
Our service is 100% trustworthy. Check on our customers' reviews and confirm that our service is the best in the market. Our system complies with very secure guidelines so you should be certain all your information will be safe with us.
Apply for your Greece ETIAS today!
Where do I obtain more information?
Contact our support agents with any doubts and further requests if that's the case. We want to make Greece's entry as smooth as possible.
Start your application now!