Europe is suffering an increase in illegal immigration which has put pressure to better control the European borders. For this reason, the European Union is implementing a new system to gather more information about non-EU travelers, this is known as ETIAS.
Citizens of Costa Rica are now being requested to get an ETIAS if they are thinking about visiting Greece or any other country in the Schengen area in Europe. ETIAS is a mandatory requirement and Costa Rica will need to comply with this.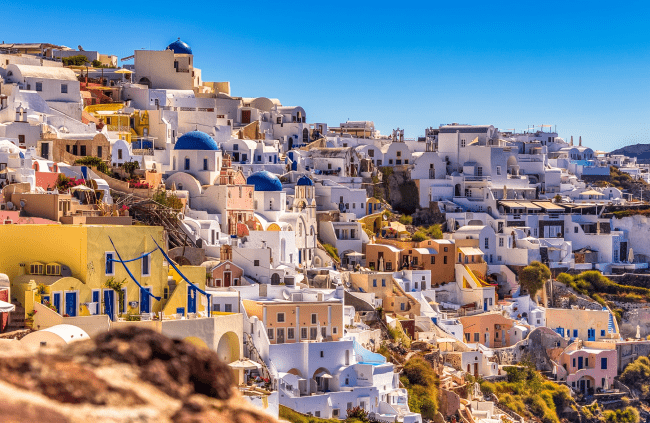 Don't you want a fast, simple, and reliable service to get your ETIAS? Then you can choose iVisa.com that offers the ETIAS application with all those characteristics. Learn more about ETIAS with our FAQs.
Frequently Asked Questions (FAQs)
What does ETIAS mean?
ETIAS means European Travel Information and Authorization System and it will be required to citizens from visa-free countries to the Schengen area. This new electronic system will only require travelers to fill out an online application.
Get it done soon with iVisa.com, apply here.
I'm a citizen of Costa Rica, do I need to apply for ETIAS?
Yes, as a citizen of Costa Rica you are required an ETIAS if you want to visit Greece or any of the 26 countries in the Schengen agreement. The ETIAS is a simple online process that will be requested before you arrive in Europe. Start your application today with iVisa.com!
Do I also need a visa to Greece?
No, citizens of Costa Rica and any other country that is already exempt from a visa to the Schengen countries, don't require a new visa. They will be required only an ETIAS.
ETIAS and visas are two different procedures. For a visa, you would have to get an appointment in the consulate and tons of paperwork. Your ETIAS will only require an iInternet connection to complete the electronic form.
Do you need some help? Contact iVisa.com's support team for any doubts.
Can I travel only to Greece with the ETIAS?
No, with your ETIAS you can travel to the 26 countries in Europe that are part of the Schengen agreement. Not sure if all the countries in your itinerary are from the Schengen area? Then go to the iVisa.com Visa Checker and confirm you only need an ETIAS.
The application can be done easily, start here.
How long is the ETIAS valid?
The ETIAS is valid for up to 90 days when you are traveling in the Schengen countries. The authorization document has a validity of 3 consecutive years.
Which requirements are essential for Greece ETIAS?
Start your application by completing all the information required. This will be about your personal information (name, address, place of birth, parents' info, etc.) As well, you should answer questions about criminal records, health conditions, and anything important for the EU. The application will request:
Your passport's scan.
Email address to get the final confirmation of your ETIAS.
Payment options, we give you two safe options for your payments, use a Paypal account or pay with acredit/debit card.
You can always contact our support agents in case you have some doubts.
What processing times do you manage for Greece ETIAS?
Standard, typical service with the lowest fee.
Rush, when you expect a quicker alternative for your ETIAS.
Super rush, the highest price but your document will be ready very soon.
What steps do I need to follow for ETIAS?
Complete the application form with all your details and select a waiting time to get it done.
Double-check your information in case there are mistakes and proceed with payment with a credit/debit card or with Paypal.
Attach your passport's scan and apply.
What should I be expecting in my email?
After completing your online form you should receive an email with your ETIAS. iVisa.com makes sure to work around the processing time you choose and send your authorization document in time for your trip.
Do minors need an ETIAS application?
Yes, they do. All travelers to the Schengen area who are visa-free need an ETIAS, children are not an exemption to this guideline. So be sure to complete an ETIAS application for all the children in your travel group.
Start your ETIAS application here.
Can I trust iVisa.com with the ETIAS?
Of course, you can! iVisa.com is a trustable company with many years of experience specialized in travel documentation, including ETIAS. Have a look at our customers' experience and be sure our service is the best.
I'm looking for more information, where can I go?
You can go to iVisa.com's main page and explore further your options for any trip you have planned. Also, you have a full support team that is available 24/7.
Ready to apply? Then go here.