Often known as the birthplace of Western Civilization, most tourists mark Greek, as the top destination to visit once in their lifetime because of its rich culture, history, and tranquil beaches. Athens, the capital city of this country gives all visitors to wander in the ancient ruins and sights. White-washed houses with black sand beaches in Santorini makes it even more gorgeous. Who would not love to visit these wonderful places in Greece? Are you also planning for the same from a visa-exempt country? But don't know about the travel requirements and how to get your authorization. We are here to assist you. Firstly, you need to know that you need a Greece ETIAS when you plan to visit Greece.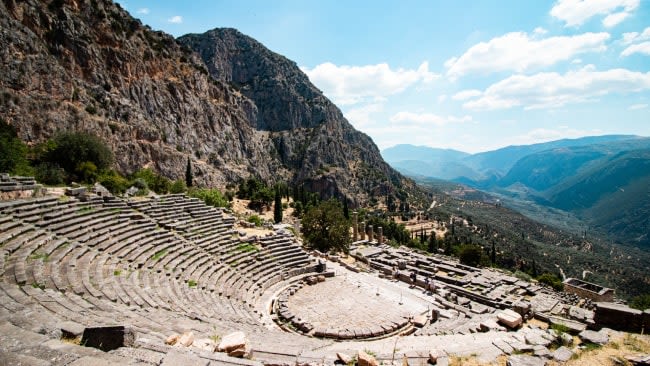 Getting a ETIAS is a simple process when you associate with iVisa.com. You will get your travel document quickly and easily without any hassle. You will have to just complete an application form where you need to provide your basic information and select the type of processing option and we will get your document ready accordingly. For more details, you can check our webpage.
Before applying for ETIAS, you must know the Greece ETIAS requirements so that you can have all the required details.
Check the following questions about Greece ETIAS.
Frequently Asked Questions
What is Greece ETIAS?
According to the latest development in the immigration rules of Europe, the Schengen countries in Europe will need a ETIAS from every citizen of any of the sixty-two visa-exempt countries. For example, if you are a citizen of the United States of America, a visa-exempt country, and traveling to Greece, a Schengen country, you will need a Greece ETIAS.
What is the need for a Greece ETIAS to enter Greece?
A Greece ETIAS is an essential document when you travel to Greece from a visa-free country as with this travel document, you will get authorization to enter Greece. When you submit your application, your information will be checked against databases. Your application will be approved based on this analysis. Only after getting approval for your application, you will be allowed to enter Greece.
What details do I require for the application?
For getting approval on your Greece ETIAS, you need to enter all correct information as your application will be immediately declined if the authorities find any incorrect information. The exact detail of the information is still not disclosed by the government as this document is yet to be implemented. However, you will have to give correct information about your full name, birth details, mobile number, home address, details about your parents, email id, passport details, etc.
What are the other requirements to submit the application?
Here is the list of a few things that you must need while submitting your application:
A valid passport with six months validity and a scanned copy of it
A valid email id to receive the response from the authorities
A recent photograph
A payment alternative like PayPal account or credit/debit card
Contact our support team for more details and requirements and get your document ready before you travel.
How to rely on iVisa.com services for Greece ETIAS?
After serving our clients for so many years, we have gained their trust and you can also rely on our services for all your travel documents like Greece ETIAS. We offer our services at the best rate possible and you can get on-time delivery of your document depending upon your selected processing option. We guarantee that your documents will remain confidential and safe with us.
Where should I go to clarify my doubts regarding the ETIAS procedure?
You can check our page to get detailed info about ETIAS procedure. Also, you can email us with your query and we will revert to you with a solution. Plan your trip to Greece now and have a great and unforgettable vacation there.