Visa Policy for Guyana
The Guyana visa policy regulates the movement of travelers. It decides who gets a visa and who gets a visa-free entry. Guyana visa policy is a set of rules and regulations that govern the immigration and travel policy of Guyana.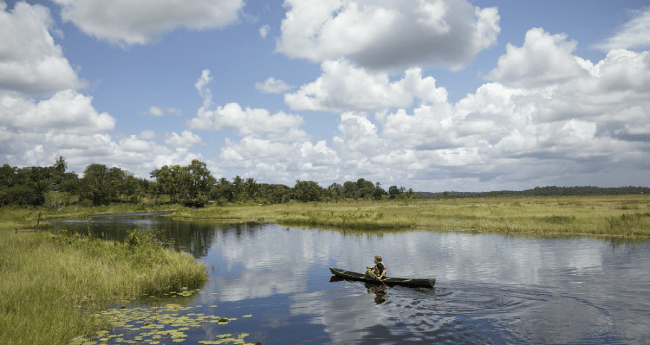 Visas for Guyana must be obtained at the consulates of 161 countries before arrival. Occasionally (e.g., with visas) this requirement can be waived. Your planned trip to Guyana can be made easier by getting a Guyana visa. In addition to business and tourism, foreign nationals can obtain a visa for Guyana for many different reasons.
Visas are available in Guyana for multiple entries as well as for single entries. Bolivians and citizens of the United Arab Emirates may obtain visas upon arrival. Those travelers who require a visa for entry into Guyana but cannot get one through their home country's diplomatic mission (or via any mission of Guyana elsewhere) can now obtain one upon arrival out of the country.
Those with diplomatic or official passports are exempt from paying visa fees. There are three validity periods for visas in Guyana: a month, three months, and five years. This article will provide more details about the Guyana visa policy.
Tourist Visa Policy for Guyana
Tourist visas are issued to applicants intending to visit Guyana for tourism and sightseeing. In order to carry out your tourist activities in Guyana, you can apply for a tourist visa. Tourist visas to Guyana usually last between one and three months for single entries. It is possible to obtain a multiple entry visa for 1 year for certain citizens.
Guyana visa policy is supportive of tourism. It involves quick application and allows the holder a short stay. Some countries have visa-free entry in Guyana. While others need to apply for a visa to enter the country.
Guyana EVISA
The electronic visa/authorization is available for one country before arrival in Guyana. In the current era, citizens of Egypt only have the option of obtaining an electronic visa in Guyana. The holder will have the ability to travel nationwide for a short period of time. According to Guyana visa policy, you need to present a valid passport and two photos to apply for the Guyana e-visa.
Guyana Tourist Visa
The Guyana visa policy stipulates that tourists are issued tourist visas when traveling to Guyana for touristic purposes. Guyana Tourist visas are available for tourists seeking to take part in tourist activities. Tourist visas to Guyana usually last between one and three months for single entries. Visas for multiple entries can be obtained by some citizens for a period of one year.
Afghanistan
Albania
Algeria
Andorra
Angola
Azerbaijan
Bahrain
Bangladesh
Belarus
Benin
Bhutan
Bosnia and Herzegovina
Brunei Darussalam
Bulgaria
Burkina Faso
Burundi
Cambodia
Cameroon
Cape Verde
Central African Republic
Chad
China
Comoros
Congo Republic
DR Congo
Côte d'Ivoire (Ivory Coast)
Croatia
Cyprus
Czech Republic
Djibouti
Egypt
El Salvador
Equatorial Guinea
Eritrea
Estonia
Ethiopia
Fiji
Gabon
Gambia
Georgia
Ghana
Guatemala
Guinea
Guinea-Bissau
Haiti
Honduras
Hungary
Iceland
India
Iran
Iraq
Israel
Jordan
Kazakhstan
Kenya
Kiribati
Kosovo
Kuwait
Kyrgyzstan
Laos
Latvia
Lebanon
Liberia
Libya
Liechtenstein
Lithuania
Macao
Madagascar
Malawi
Maldives
Mali
Malta
Marshall Islands
Mauritania
Mauritius
Mexico
Micronesia
Moldova
Monaco
Mongolia
Montenegro
Morocco
Mozambique
Myanmar
Namibia
Nauru
Nepal
Nicaragua
Niger
Nigeria
North Macedonia
Oman
Pakistan
Palau
Palestine
Papua New Guinea
Paraguay
Philippines
Poland
Qatar
Romania
Rwanda
Samoa
San Marino
Sao Tome and Principe
Saudi Arabia
Senegal
Serbia
Seychelles
Sierra Leone
Singapore
Slovakia
Slovenia
Solomon Islands
Somalia
South Sudan
Sri Lanka
Sudan
Syria
Taiwan
Tajikistan
Tanzania
Thailand
Timor-Leste (East Timor)
Togo
Tonga
Tunisia
Turkey
Turkmenistan
Tuvalu
Uganda
Ukraine
Uzbekistan
Vanuatu
Holy See (Vatican)
Venezuela
Vietnam
Yemen
Zambia
Zimbabwe
Get more details on Guyana Visa
Guyana Visa on Arrival
Passport holders of three countries can obtain a visa to travel to Guyana at airports and other border crossings. Among them are Bolivia, Togo, and the United Arab Emirates. Guyana visa policy allows certain countries to get visas on arrival for Guyana.
Visas can be obtained on arrival if you have a passport from one of the countries on the list. Aside from being in good health, you will also need the proper documentation. Go through the Guyana visa policy to see if you are eligible for a Guyana Visa on arrival.
Other Visa Information for Guyana
If you hold a Guyana Business visa, you are entitled to remain in Guyana for the duration of the validity of the visa, unless otherwise stated. The holder of this document is permitted to conduct business. A business visa issued by the Guyana government has a validity of five years. It is possible to obtain a multiple entry 3 months Guyana Business visa for certain nationals.