Are you planning a trip to a beautiful nation like Hungary? If so, then you should read this information.
If you have a Costa Rican passport, the first thing you'll have to do is to apply for a Hungary ETIAS for the citizens of Costa Rica. This document is mandatory if you want to enter Hungary. Although it may seem like something annoying, it's quite easy to apply for this document because you can obtain it online.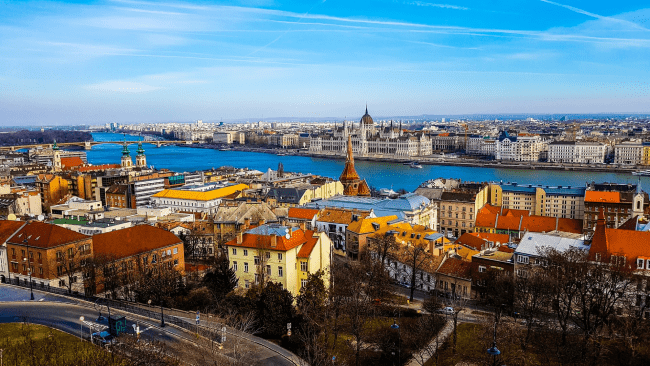 You can apply with iVisa.com and have your document ready in a few minutes. You don't need many things to apply except a shortlist of documents, an electronic device, and an internet connection.
If you want to learn more about this application to get your Hungary ETIAS for Citizens of Costa Rica, then keep reading the following below.
Frequently Asked Questions
What is the Hungary ETIAS?
The ETIAS acronym stands for the European Travel Information and Authorisation System, a visa waiver program that seeks to improve border control and immigration officers secure and protect European borders from potential threats.
After you use this system, you get an electronic document that you must show once you arrive at the International airport. You have to complete an online application form to receive your ETIAS successfully.
For your convenience, you can use iVisa.com's service to apply fast and safely.
Do I need a Hungary ETIAS if I'm from Costa Rica?
Yes, all Costa Ricans must apply for the Hungary ETIAS if they want to enter this country. In other words, if you have a Costa Rican passport, then you must apply for an ETIAS if you're planning a trip to the Schengen zone because the ETIAS isn't necessary only for Hungary.
You can use the same ETIAS for other nations in the Schengen Area, not only one. However, to make that possible, you have to ensure that the first country mentioned in the application form is the same country you're planning to visit in the Schengen Area.
What are the requirements that I need to apply?
You don't need many things to apply for your Hungary ETIAS. In fact, you probably have half of the following documents or even all of them:
You need your passport with at least a 3-month validity.
Secondly, you need a valid payment method. For that, you can use a debit/credit card or a Paypal account.
Lastly, you must have an email address to obtain the ETIAS document.
That's all you need to apply for your Hungary ETIAS.
What are the processing times and prices?
WIth iVisa.com, we understand that price is always an important matter when you're planning a trip, especially when you want to save money. Therefore, you should know that you can get your Hungary ETIAS quite fast and at an affordable price with iVisa.com. The best part of it is that iVisa.com has three processing times depending on your level of urgency:
Standard Processing Time: With this alternative, you get your document in a decent amount of time by paying the least expensive price.
Rush Processing Time: This option is faster and the price increases.
Super Rush Processing Time: This processing time is the fastest, so it's also the most expensive. But, it's still a great price for the amount of time you wait.
We don't have the exact price of this document yet, but you can always take a look at our application form to check the exact price. Keep in mind that we won't charge you anything without your valid authorization.
How can I apply for the Hungary ETIAS?
It's quite simple to apply for the Hungary ETIAS when you use iVisa.com's application form. This method won't take you more than 15 minutes of your day, and all you have to do is to follow this 3-step process:
First, click here to start the online form. In this part, you'll just have to offer your personal details and choose the processing time.
Second, verify your personal information, including the spelling, and pay for the service using your preferred payment method.
Third, upload the documents and attach them to the form before clicking on 'submit'. Once you're ready, finish the online form and wait for your document via email inbox.
Do you have any questions? In that case, you can always contact iVisa.com's customer service center for more details.
What is the difference between the Schengen Zone and the European Union?
One important thing you cannot overlook while applying is that the ETIAS can be used only in the Schengen Area, you cannot use it in all the countries of the EU, especially those that aren't part of the Schengen area.
Both the EU and the Schengen zone are totally different. The EU is a political and economic union that can decide important laws for Europe, especially for topics like safety and economy.
On the other hand, the Schengen area is a region of 26 countries that signed the Schengen agreement. These nations have free transit and no border controls. The confusion appears because many of these nations are part of the EU.
Nevertheless, we want to remind you that some Schengen countries don't belong to the EU (like Norway and Iceland), and some EU countries are not part of the Schengen zone (for example, Ireland).
In the case of the Hungary ETIAS, it's useful in Hungary and other countries that belong to the Schengen zone.
Is it safe to apply with iVisa.com?
It's totally safe to apply for your document using iVisa.com's application form because iVisa.com's platform has a modern and updated software. However, we understand that you might have doubts about it, so we invite you to read our reviews.
Where can I find more information?
If you have more questions or doubts and you want to solve them asap, you can contact iVisa.com's agents at any time via chat online. Another alternative for you is to check this link to read other travel information.
You're free to apply for the Hungary ETIAS for the citizens of Costa Rica whenever you feel ready and once this document is launched! This way, you won't have to worry about anything else but your luggage!