The world is experiencing a lot of changes, especially in terms of international travel. There are a lot of challenges that have not yet been resolved and they are forcing countries all over the world to change their travel and entry policies in order to adapt. Some of these issues are related to border management and security, as well as illegal migration. Security and illegal migration have always been problems within the Schengen zone, and the European Commission was compelled to create a system that would address these issues successfully.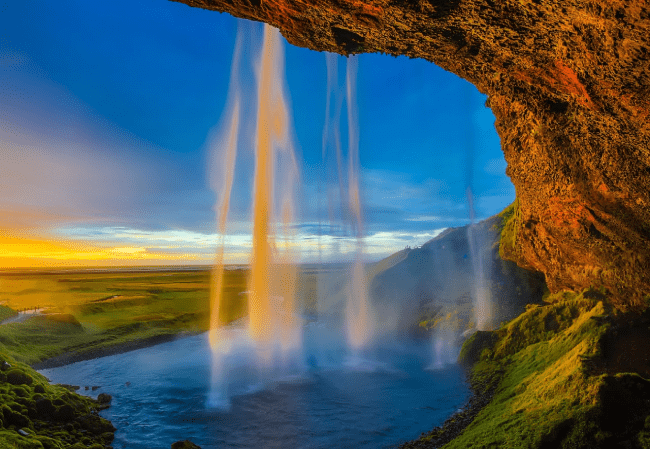 The resulting system is the ETIAS, also known as the European Travel Information and Authorization System. This system's primary objective is to eliminate or at least significantly reduce security risks such as incidents of terrorism and crime brought about by people who visit member states of the Schengen Zone. The system will also make sure that illegal migration will become a thing of the past by improving border management. For travelers from New Zealand who are thinking of going to Iceland, they need to have the Iceland ETIAS for citizens of New Zealand to reside within the country safely.
What will qualify travelers to apply for the ETIAS?
If you want an ETIAS authorization like the Iceland ETIAS for citizens of New Zealand, you will need to be a citizen of any one of 62 countries that have a visa waiver agreement with the countries comprising the Schengen Area. If you are such a person, you have no need to apply for another travel authorization to Schengen countries since the ETIAS will be everything you will need to be let into the region's territory. Every eligible traveler should have one if he intends to stay within the Zone for a period of time.
Do I need multiple authorizations if I want to enter multiple Schengen countries in a single visit?
Like the Uniform Schengen Visa, you will only need a single authorization. This will allow you to enter and reside in the territory of any country in the region, provided that you don't stay for more than the maximum number of days allowed by the authorization. There's no need to worry though, since the Iceland ETIAS for citizens of New Zealand lasts for years so you have a lot of opportunities to use it.
How long do I have to wait before the authorization is approved?
Much like applying for other documents, the time it takes for the approval of the Iceland ETIAS for citizens of New Zealand depends on the specifics of the application and the processing time selected on iVisa.com. Filling in the application form is not a problem itself, since you can complete the form in under ten minutes. Once you have done that, the form will be received by the ETIAS central unit and it will start collecting information relevant to the applicant from all databases that it can access. Some decisions can be made in as fast as 4 days, while others will take up to 28 days.
Will my toddler need to acquire an ETIAS before traveling with me to the Schengen Area?
As stated above, all eligible travelers are required to apply for the Iceland ETIAS for citizens of New Zealand, and that includes infants and toddlers. Don't worry if your baby isn't computer savvy yet though, as you can fill in the form on their behalf.
How can I get my ETIAS without spending a lot of time?
Your best bet is to use the iVisa.com platform. We have visa specialists who ensure that the application will be approved as fast as possible. Plus, because the application is online, you won't have to drive over to the embassy and wait in line for hours to get that Iceland ETIAS for citizens of New Zealand.
How can I speak to a real person about this?
You can go to iVisa.com and ask our friendly reps to answer your questions or resolve your concerns. If you want, you can also email us at help@ivisa.com.