India is one of those destinations that you need to visit at least once in your life. There's a rich culture, a millennial history, and mouthwatering cuisine to discover. Regardless of where you go or why you visit, you'll be sure to have a great time in India.
In this article, we'll share with you information about the E-Business Visa India Validity, how to get it and some travel recommendations to have the best experience.
E-Business Visa India Validity - Let's start with FAQs!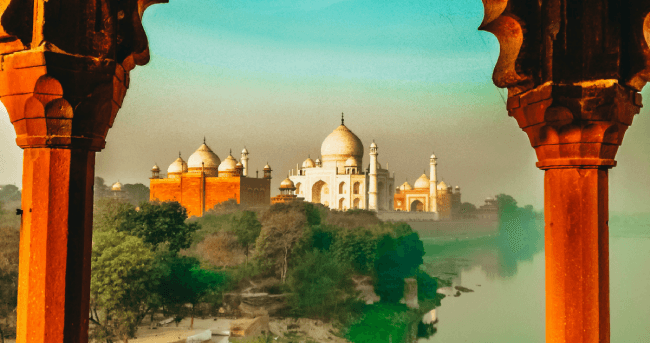 Frequently Asked Questions
What are the current COVID-19 requirements to enter India?
Incoming arrivals, regardless of nationality, need to present a negative PCR test result upon arrival. It cannot be over 72 hours old. They also will need to quarantine for 7 days.
Because of the changing COVID-19, we have created a product page. Here, we'll update all travelers looking to visit India regarding current COVID-19 restrictions.
E-Business Visa India Validity - We recommend you stay tuned to our updates.
What is the India Business Visa and how can I apply for it?
The India Business Visa grants travelers Multiple Entry to the country for 1 year after issued. Each entry cannot exceed 180 days in Total and it can only be used for business.
To apply for it you'll need to go through these steps:
First: With your passport handy, fill out the form with your personal information and select the processing time and fee that best suits your needs.
Second: Make sure that all the information is correct to avoid any setbacks and proceed to pay using your credit or debit card.
Third: Upload all the required documents and click submit.
E-Business Visa India Validity - You can apply for the India Business Visa online.
What documents do I need to apply for the India Business Visa?
Passport-size photo.
Scan of passport information page.
Last page of passport (if applicable).
Invitation Letter from an India-based company or business card.
A valid email address to receive updates regarding your document.
A credit or debit card for paying for your visa.
E-Business Visa India Validity - Make sure to have all your documents handy when you apply for India Business Visa.
What are the costs and processing times?
The prices of your India Business Visa will depend on how fast you want to receive it. We offer three processing speeds that adapt to most needs.
Standard Processing:

5 days

for

USD 132.99

Rush Processing:

3 days

for

USD 192.49

Super Rush Processing:

2 days

for

USD 234.49
E-Business Visa India Validity - You can start your application right now with iVisa.com.
Can I trust iVisa.com?
100%! Our secure payment platform is supported by state-of-the-art data centers and the strictest security measures to ensure that all your information is always safe. We also have years of experience and an expert team to provide any visa you need now or in the future.
E-Business Visa India Validity - Head over to our user reviews section to read what our previous customers have said about our services.
I'm still not sure about my next steps. Is there anyone I can talk to?
Absolutely! Reach out to our customer care agents at any time. They are available 24/7 through our chat. They'll be able to tell you more about E-Business Visa India Validity.
iVisa.com Recommends
Take a dip in the deep blue waters of the Andaman Islands.
Many visitors are surprised by what they find when they visit the Andaman Islands. They assume that it's a single destination when in reality it's a cluster of little islands.
This idyllic destination is filled with water activities that guarantee you will make the most out of your stay. Start by hopping on a boat and visiting several beaches on the same day. Port Blair, Havelock, and Neil Island are the best to see. Visiting these 3 small islands takes 4 and 5 days. Use this opportunity to go scuba diving and snorkeling to admire the beautiful marine wildlife.
Another great plan, if you're looking to escape the crowds, is to go on a nature tour. The island of Port Blair has impressive mangrove creeks that are difficult to find anywhere else. Discover these magnificent tidal swamp forests, learn about their rich history and their wildlife.
These tours are an uncommon offering that will take you deeper into the rich natural world that inhabits these islands. We hope you enjoy your adventure.