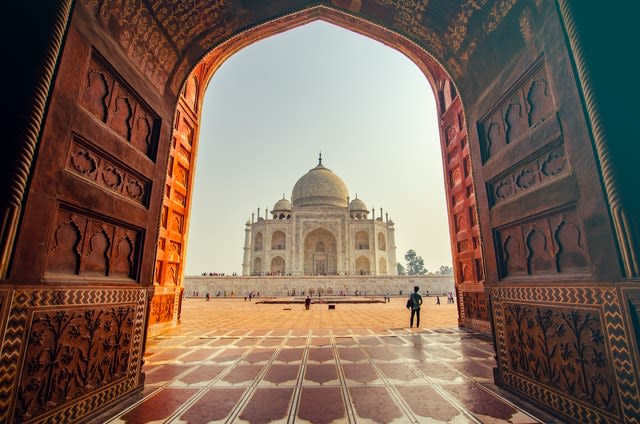 The reasons to visit India are many, from its colorful festivals to the delicious dishes and fantastic temples, there is so much to see, you'll want to come back.
But before we get there, we need to take care of an important matter: how do you apply for an India visa?
That would depend on the type of visa you need. You might need to visit an embassy to get it, especially if you're planning a long trip to work or study in the country. However, if you're planning a short trip for business, tourism, or medical purposes, you will be able to get a visa fully online from the comfort of your own home.
How do you apply for an India visa? - Get the right documentation!
To apply for an India visa, the first thing you have to do is gather all your requirements. The main thing you'll need is your passport and a photo. Regardless of the reasons for your trip, you'll be asked to upload a clear scan of your passport information page and a passport-sized photo with a white background. If you're traveling for tourism, these are the only two documents you'll need to upload.
Now, travelers visiting India for different reasons will need to submit additional documents. If you're traveling for medical purposes, you'll need to get a letter from the hospital that will provide your medical treatment. In this letter, they must include your personal details, as stated in your passport, and an estimated date for your visit.
For business trips, you'll need to provide an invitation letter from an Indian-based company or a business card. This is for the government officials to confirm the business reasons for your trip.
How do you apply for an India visa? - Complete these easy steps
Once you have all your documents handy, all you need to do is fill out an application form. There, you'll have to include your personal information and the details of your trip. If all goes well, it usually takes 4 to 5 days to process your visa. Once ready, you can download it in PDF format.
You'll need to present your electronic visa at the border upon arrival, so make sure to have a hard copy handy on top of your digital copy in case it's requested by the authorities.
How do you apply for an India visa? - It's time to have fun!
Once your visa is ready, you can plan your trip to wonderful India. We recommend visiting the City Palace and the Amber Fort. Both buildings are part of the same massive complex that also includes courtyards, gardens, and other buildings from different eras. Not only the architecture but the intricate details and decorations used throughout the complex are absolutely breathtaking. If you want to learn more about Indian culture, this site is a great example of Rajasthani and Mughal architecture.