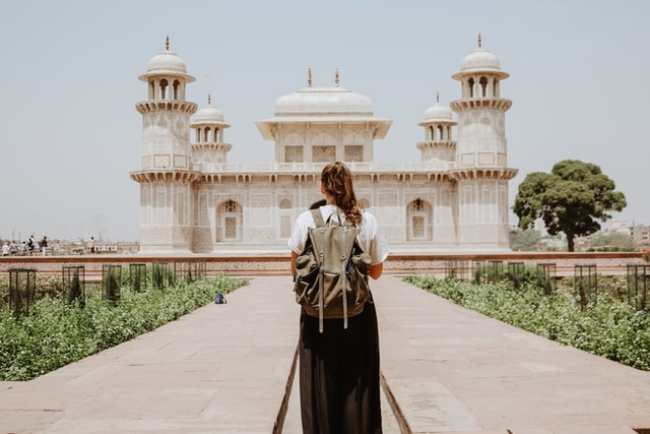 India is one of the most visited countries in the world. Millions of people travel there every year, and for good reason! Colorful festivals, delicious food, and magical cities are just a few of the reasons to visit this mystical land.
If you're considering visiting India and are asking yourself how does a visa on arrival differ from an eVisa? - Then this article is for you.
How does a visa on arrival differ from an eVisa? - Here's what you need to know
Regular visas, whether they're electronic or paper, need to be processed before traveling. But visas on arrival are granted at the border upon arrival.
If you're looking to get a paper visa to work or study in India for an extended period of time, then you'll need to visit an embassy to process the correct travel authorization. However, if you're looking to go on a short trip to India for tourism, business, or medical purposes, you can easily get an electronic visa, or eVisa for short, fully online.
How does a visa on arrival differ from an eVisa? - Who can get a visa on arrival?
As mentioned before, a visa on arrival doesn't need to be processed before traveling. Visitors only need to present a valid passport at the airport or border and the visa will be stamped directly in their passport.
Currently, only citizens of Japan and South Korea can apply for an India Visa on arrival, as long as they don't have Bangladeshi or Pakistani origins. The visa on arrival is valid for a 30-day long tourism trip.
Citizens of the United Arab Emirates are also allowed to get a visa on arrival, but only if they have been granted an Indian paper or electronic visa before. In any other case, travelers are required to process an eVisa or paper visa before traveling to India.
How does a visa on arrival differ from an eVisa? - When should I visit India?
Once you can answer your question 'how does a visa on arrival differ from an eVisa?', and have your paperwork sorted, you can start planning your trip to India.
The high season is from December to March. This is the perfect time to plan a trip to the beach, a tiger safari, or a tour through the temples. It is also the time when the country is most crowded, but part of the Indian experience is learning to live with the crowds.
At this time of the year, rainfall is rare and the temperature is pleasant. With sunny days, cool nights, and overall low humidity, the weather is perfect for exploring India's cities.
Prefer to avoid the tourist crowds, visit the country between April and June. We recommend bringing fresh clothes as the heat is very intense, but you'll have the temples to yourself. This is also a great time to visit the cooler hills of the Himalayas in the north of the country.