Please be aware that if your visa was issued before October 7th, 2021 it is no longer valid and you will need to apply for a new visa.
Due to the critical situation in Afghanistan, some countries have started to receive Afghan citizens. We can confirm that the Indian Government has implemented a new immigration procedure involving the India e-Emergency X-Misc Visa, an emergency visa.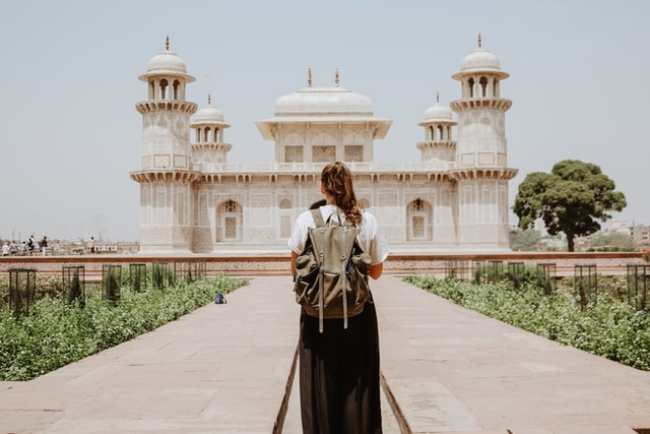 Any Afghan traveler can apply for this visa and stay in India for a maximum of 6 months. It's an exit opportunity for Afghan nationals who need to escape the Taliban control. Don't worry! We have all the details for the India e-Emergency X-Misc Visa duration.
Frequently Asked Questions
Do I need a COVID-19 Vaccination?
No! You don't need a Covid vaccine to enter India. Still, follow all the health protocols while in the country.
Let us help you with the India e-Emergency X-Misc Visa duration.
Do I need a PCR test to enter the country?
Yes! You need to take a Covid test before traveling to India. It's mandatory to take the test within 72 hours before the trip.
Do I need to quarantine upon arrival?
The quarantine requirement in India depends on the country you come from. In this case, we can't yet confirm whether Afghan citizens will need to isolate or not. Health authorities will help with these details.
Continue learning more about the India e-Emergency X-Misc Visa duration with us.
What is the e-Emergency X-Misc Visa, and how do I apply?
The e-Emergency X-Misc Visa is an official document that allows entry to India. It's only available for Afghan citizens and has a duration of 6 months. Applicants can't work in India under this visa.
The process is 100% online, and we can provide an overview of the usual procedure with iVisa.com.
Fill out the online form with personal details and pick a processing time.
Double-check your information and pay with a credit or debit card.
Upload any required documentation and apply!
Our experts know all about the India e-Emergency X-Misc Visa duration. Trust them!
What processing times and fees does iVisa.com offer?
Standard Processing option (

USD 78.00

-

5 days

) - If you can wait a regular time for your document, choose the cheapest option.
What are the requirements for this visa?
You need these items:
Applicant photo - The photo must be 2x2 inches. The file should be smaller than 1 MB.
Copy of passport - Send us the details page.
National ID card.
Proof of residence in Afghanistan - if applicable
Proof of occupation - if applicable
Email address -
Payment method - Pay for the online service with a credit or debit card.
We can discuss the India e-Emergency X-Misc Visa duration with you. Contact an agent for more information.
Can I count on iVisa.com?
Yes! We have helped countless travelers for years, and we know how to handle any travel requirement you may have.
Check all about the India e-Emergency X-Misc Visa duration with us.
Where could I find more information?
Communicate with our customer care agents, who can tell you more about the India e-Emergency X-Misc Visa duration. We can take your message at any time of the day and night.
iVisa.com Recommends
Visit India and explore Hyderabad's Mecca Masjid, one of the oldest in the world. Construction started back in 1614 and took around 80 years to finish. Over 10,000 worshipers can stay over, and you can see the marvelous 15 arches and pillars. It was necessary to have 1,400 bulls pulling the black granite that was the base of this construction. Explore the gateway, plaza, and a room where you can see the Prophet Mohammed's hair. Spot the Quran inscriptions all over the walls and doors. Don't miss the gorgeous hall and roofs, and the floral motifs all over the arches.
Mumbai is another stop you can't miss in India. Rising 26 meters and facing the Arabian Sea, you must visit the impressive Gateway of India. This precious building dates back to 1911, when King George V and Queen Mary visited India. The yellow basalt and concrete have been witness to relevant historical events, like the procession of British soldiers when India gained its independence. We recommend visiting the nearby Taj Mahal palace and tower to sample high tea.