The Indian government has announced new travel regulations for international visitors. Up to August 8th, 2020, India was not allowing international passengers due to COVID-19, but now the rules have changed. International travel is open in India, but there are new health procedures in place.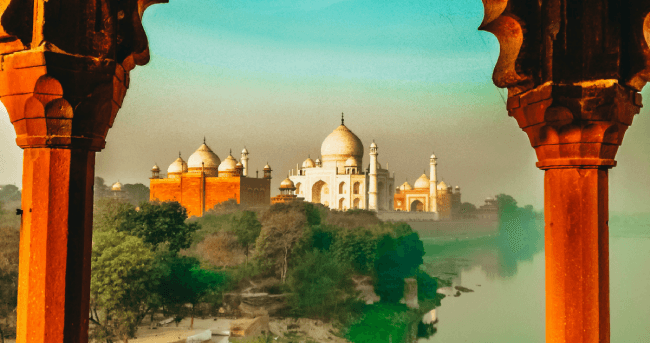 The main process is to fill out the India Self-Declaration Form. This document will allow Indian authorities better control of visitors during coronavirus. You can make the Self-Declaration Form with iVisa.com and continue your journey to India. Enjoy a fast, simple, and 100% reliable service with iVisa.com.
Explore more about COVID-19 health regulations in the next FAQs.
Frequently Asked Questions (FAQs)
What is a Self-Declaration Form?
The Indian authorities have established a new requirement for international travelers called the Self-Declaration Form. This online form will help the Indian Government gather information about visitors and continue the work to stop the COVID-19 spread. International passengers must get the Self-Declaration Form before arrival.
Be aware that once you complete the Self-Declaration Form, you accept all the health guidelines dictated by the Indian government. Also, you should start your application at least 72 hours before your trip.
Is there a mandatory quarantine in India?
Yes, as part of the health guidelines for international visitors, there is a mandatory quarantine upon arrival. The quarantine requests isolation for 14 days and it's broken down as follow:
7 days at an institution and paid by the visitors.
7 days at your home.
The institution is assigned by the Indian authorities and visitors must comply with this decision.
If you are ready, then continue with the Self-Declaration Form.
Do I need a COVID vaccine or vaccination certificate to enter India?
No, you don't. As of today, COVID vaccination passports or certificates are not a mandatory to enter India. Since information may change quickly, we advise you to follow up on the latest India travel updates and/or contact your local embassy.
Are there any exemptions to the institutional quarantine?
Yes, there are exemptions if you have an outstanding situation related to the next points:
You are a pregnant woman.
You have children under 10 years old.
You have a critical disease.
There is a death in your family.
You have a negative COVID-19 test or RT-PCR negative report.
If you are under these situations, then you should provide the documentation to validate it. You can upload those documents during your application for the Self-Declaration Form.
After receiving all your documents, the Indian government will decide if you can do the 14 days of quarantine at home. The decision will be final and you will have to accept it upon arrival.
If I have a COVID-19 negative test, what should I do?
First of all, make sure your COVID-19 test is done less than 72 hours before your travel date. Also, you must provide the RT-PCR test report during your application and declare its authenticity. The Indian government could check on this and prosecute you if you present a false report.
Upload these documents in the Self-Declaration Form so the Indian government can exempt you from institutional quarantine the first 7 days, therefore, your 14-day quarantine can be done at home.
What is the required information to start the process?
The Self-Declaration Form will require information about personal details and your travel information. Besides, if you are involved in one of the exemption categories, you should provide information about it.
Make sure to have the next requirements too:
Passport scan, showing the first page with your photo and details.
Email Address, to receive the communication from iVisa.com.
Payment, select an option between a Paypal account or with a credit/debit card.
What are the processing times?
The Self-Declaration Form can be obtained according to the next processing times:
Standard, the typical service to get your document.
Rush, a faster alternative for a fair price.
Super Rush, the quickest service in case your trip is very soon.
What is the Self-Declaration Form process?
You should follow the next easy steps:
Respond the questions in the electronic form and pick a processing time (Standard, Rush, or Super Rush).
Check your information and fill out any missing blank spots. Proceed to pay with Paypal or with a credit/debit card.
Attach the documents required, such as your passport scan and documents for the institutional quarantine exemption, if applicable.
Go here and start your Self-Declaration Form.
What is the process at the airport?
At your arrival, you should follow the health protocols mandated by the Indian government. This includes a thermal screening and a general check for COVID-19 symptoms. Then you should show your Self-Declaration Form so you can be assigned an institution for your first week in quarantine.
Finally, move forward for the second week at your home.
How secure is iVisa.com?
iVisa.com is very secure. iVisa.com has been working with travel documentation for several years and the iVisa.com team has been managing processes with the highest security guidelines. Read our customers' reviews and explore more about iVisa.com services.
I have some doubts, where can I get more info?
Continue exploring iVisa.com page for more details about travel regulations or reach out to our support team for any inquiries, they are available 24/7.
Pack your bags and travel to India!