Canadians can now apply for an India Medical eVisa to have medical treatments or procedures in India. Better yet, they can apply for this document from home! No need to visit an Indian embassy or consulate!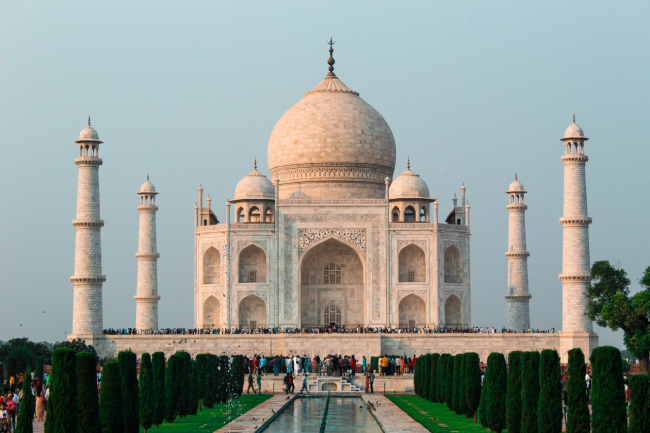 Applying for the Indian Medical visa for citizens of Canada is very simple compared to other visa processes, but we still advise reading the following article so that anyone can be well-prepared for the application process!
Please read the following lines to learn more about the Indian Medical Visa for citizens of Canada and how to apply for it on iVisa.com.
Frequently Asked Questions
What are the current Covid-19 requirements to visit India?
This information varies depending on certain circumstances, including dates of travel. Please visit our Indian Medical eVisa to find more information on the latest Covid requirements that appeal to you.
To get more information about the Indian Medical visa for citizens of Canada, please read below.
What is an Indian Medical eVisa and how to apply for it
The Indian Medical e-Visa is a verified document permitting entry into and travel within India. This document can be used for medical treatments. These must be received at a recognized hospital or treatment center in India.
To apply for this document at iVisa.com, you must do the following:
Step 1: Fill out the online request form with private information like passport ID and full name. Also, choose the processing speed you prefer.
Step 2: Ensure that the information you registered for is correct and pay the fees.
Step 3: Add the documentation required and then click the 'submit' button so that you can finish this process.
Your eVisa will be sent by email, so stay alert to it!
Learn other information about the Indian Medical Visa for Citizens of Canada below.
What are the requirements to apply for the Indian Medical eVisa?
Since this is a medical eVisa, you'll have to meet specific requirements to get the process started. These are:
Having a valid passport (with at least 6 months validity counting from the date of arrival).
Having a Hospital letter.
Having scanned copies of the passport's information page.
Having a yellow fever vaccination card at the time of arrival in India.
Having an email address to receive the eVisa.
Having a debit or credit card for payments.
See other information related to the Indian Medical Visa for Citizens of Canada in the next lines.
What are the costs and processing times?
You decide the total price you'll pay for the India Medical eVisa because it depends on the processing speed you select. We offer you the following three processing options. Choose the one that suits you best:
Standard Processing Option:

USD $121.99

-

5 days

Rush Processing Option:

USD $153.99

-

3 days

Super Rush Processing Option:

USD $190.99

-

2 days
Is iVisa.com 100% safe to use?
We ensure the security of our platform thanks to our high-level system and trustworthy team. If you still feel hesitant about it, then don't stress. Y, you can always go to our comments section to see what our customers think about us.
Where can I read more about the Indian Medical Visa for Citizens of Canada?
If you want to see other information about the Indian Medical Visa for Citizens of Canada, please keep exploring iVisa.com, or better yet, reach out to our agents by chatting online. They'll be ready to help you 24/7!
iVisa.com Recommends
India is a fascinating country full of vibrant colors and antique customs. It is an interesting mix of traditional and modern lifestyles. Besides, it is one of the seventh-largest nations in the world in terms of population. It is also home to a rich cultural heritage resulting from centuries of different religions.
India is not only home to the Taj Mahal, but it is also home to places like the Holy City of Varanasi, one of the oldest, still populated cities in the world. This place is a major pilgrimage center for Hindus. Furthermore, it has long been associated with the mighty Ganges River, one of the most important religious symbols in the entire nation.
This exotic country is also home to the Harmandir Sahib, known as the Golden Temple of Amritsar. It is an important hub of Sikh history and culture, especially with the temple's spiritual atmosphere, despite being full of gold and other luxury decorations.
Other places you can visit in India are Jaisalmer, the Red Fort in New Delhi, Mumbai, and the Mecca Masjid in Hyderabad.