If you're a Kenyan citizen and wish to have a medical procedure in India, you must first apply for the Indian Medical Visa for Citizens of Kenya. Luckily, this document is available online at iVisa.com, meaning that you don't need to visit an Indian embassy to get it. You can apply for the India Medical eVisa at home! All you need is a few items and an electronic device with a WiFi connection, that's it! Please read the questions below to learn more about the Indian Medical visa for citizens of Kenya and see how to apply for it.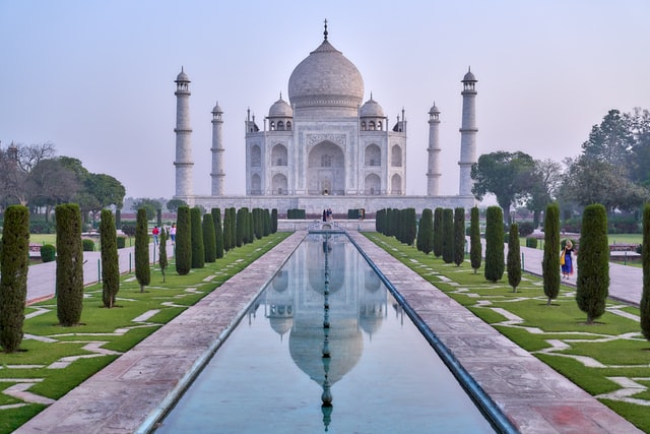 Frequently Asked Questions
What are the current Covid-19 requirements to visit India?
Depending on certain conditions and travel dates, the Covid requirements can change. Please refer to our India Medical eVisa to find out more information on the latest Covid requirements that apply to you.
To see more info about the Indian Medical visa for citizens of Kenya, please read below.
What is an Indian Medical eVisa, and how can I apply for it?
The India Medical e-Visa is an authenticated document allowing entry into and travel within India. It must be used for medical treatments. These must be received at a reputed/recognized hospital or treatment center in India.
You can apply for this document at iVisa.com by following these steps:
Step 1: Fill in the online application form with general information like passport ID and full name. Also, select a processing speed.
Step 2: Make sure that the information is correct and pay for the fees with your debit or credit card.
Step 3: Attach the documentation required. After that, click the 'submit' button so that you can finish the 3-step process.
Your eVisa will arrive in your email inbox safely and at the time you decide on the processing speed.
See other information about the Indian Medical Visa for Citizens of Kenya below.
What are the requirements to apply for the Indian Medical eVisa?
Since this is a medical eVisa, you'll have to meet certain requirements to get the process started. These are:
Having a valid passport (at least 6 months counting from the date of arrival).
Having a Hospital letter.
Having scanned copies of the passport's information page.
Having a yellow fever vaccination card at the time of arrival in India.
Having an email address to receive the eVisa.
Having a debit or credit card for payments.
See other information related to the Indian Medical Visa for Citizens of Kenya in the next lines.
What are the costs and processing times?
You decide the price of the Indian Medical eVisa because it depends on the processing time you choose. We offer these three processing options. Select the one that suits you best:
Standard Processing Time:

USD 133.99

-

5 days

Rush Processing Time:

USD 173.99

-

3 days

Super Rush Processing Time:

USD 230.99

-

2 days
Is iVisa.com a safe company?
We guarantee the safety of our platform thanks to our advanced system and reliable team. If you still feel unsure about it, then don't worry. You can always read our comments section to see what our clients think about us.
Where can I read more about the Indian Medical Visa for Citizens of Kenya?
If you want to get more information about the Indian Medical Visa for Citizens of Kenya, please continue exploring iVisa.com or, better yet, talk to our agents by chatting online. They'll be ready to help you at all times!
iVisa.com Recommends
India is an interesting nation with a vibrant contrast between the traditional and the modern world. It is one of the largest nations in the world (specifically speaking, it is the seventh-largest in terms of population). It is home to a rich heritage due to centuries of different cultures and creeds.
From the majestic Taj Mahal in Agra to the sacred sites of Harmandir Sahib (the Golden Temple) in Amritsar and the Mecca Masjid mosque in Hyderabad, travelers who visit this exotic country will find a trove of spiritual, cultural, and historical gems.
India's most recognizable building is the Taj Mahal, without a doubt, especially because it is the world's most famous testimony to the power of love. This building incorporates a lot of elements of Islamic design, like arches and minarets. It also includes black calligraphy inlaid in the entrance, which shines very bright during the day thanks to the white marble. In addition to its amazing architecture, the Taj Mahal is also home to delicate inlaid floral decorations, precious and semi-precious stones, including jade, lapis lazuli, diamonds, and mother of pearl.