Bags are packed, flights are booked, and you're getting excited about your trip to India. There is just one issue: the India e-Visa payment system is not working. You are not alone. Unfortunately, many travelers have been facing problems with payment for their visa application for India.
If the payment status still informs you that the "payment is not received", iVisa is here to help you figure out what is going on and inform you about the options for a successful India visa application process.
Keep reading to find out more about how to solve issues regarding the India e-Visa.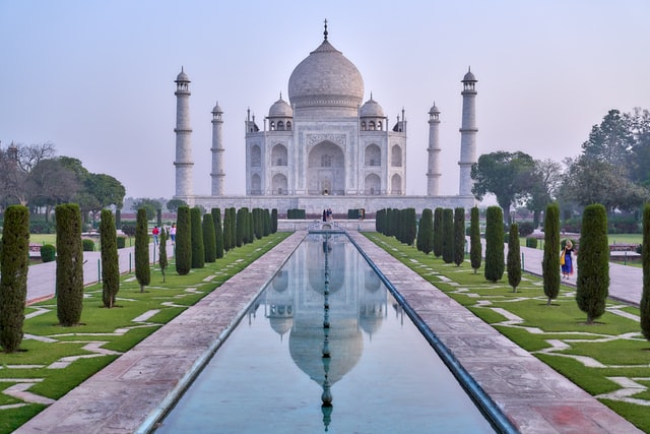 What is the Indian e-Visa payment service?
The Indian e-Visa portal is available for certain international travelers that want to apply for a e-tourist, e-business, e-medical, or e-medical attendant visa for India. To find out if you're eligible to apply online, consult our handy visa checker tool.
The entire application process is done online, from filling out the application form, to submitting and paying for the visa processing fees on the payment page. The approved e-Visa will be electronically linked to the applicant's passport, also known as an electronic travel authorization.
Common issues with the Indian e-Visa payment system
The online application is supposed to make the process easier and quicker, however, multiple reports from foreigners running into issues with the Indian e-Visa payment service prove otherwise.
Most often, payment verification issues or problems with the payment gateway occur. Various factors can lead to the website not accepting your payment, from security measures to mistakes in filling out your personal information.
Here are some common problems that you may be facing and how to solve them:
Credit or debit card issues
You might not realize you don't have enough funds, you have exceeded your bank card's limit, or the card's expiration date has already passed. Ensure that nothing is wrong with your card and that all information you entered is correct.
You can also contact your bank if you have an unsuccessful payment, to learn more about your limits and how to overcome the error.
Paying with PayPal
PayPal is a convenient alternative to do the Indian e-Visa payment. It happens, however, that applicants select the wrong issuer country for the card. It's a small detail that will result in a denied payment.
Security problems
The Indian payment portal uses an outdated 3D secure system, which is no longer used by most U.S. banks. It is possible that the website will not recognize your bank's security system and deny the payment.
How to pay for the Indian e-Visa application
The usual process to apply for an e-Tourist visa, an e-Business visa, or e-Medical visa is to fill out the application form online.
On the Indian visa website, you can use PayPal or a credit or debit card to pay for the application. If you come across any issues, we recommend applying for your Indian e-Visa through iVisa instead. By applying online on this website, you'll receive the following benefits:
Simple and quick application process.

Careful review before submission to avoid rejections.

100% secure and up-to-date online payment system. We accept payment with debit and credit cards.

Our iVisa experts to your disposal 24/7 if any issues or questions arise. With the assurance from our team, you do not have to worry about payment issues and other concerns.
How to apply for the Indian e-Visa
iVisa makes it easy to obtain a tourist, business, or medical visa for India We offer a straightforward online application form and excellent 24/7 customer service. Not only is it quicker and easier to apply through iVisa, but our experts are always on hand to assist you.
Simply follow these steps to apply:
Step 1 - Complete the form on the iVisa application page. You must provide general information about yourself and choose the preferred processing time.

Step 2 - Confirm the information you have already provided is accurate and make the payment for the e-visa fee.

Step 3 - Upload any additional required documents and submit your application.
Our experts will review your application and send the approved document by email.
More questions about the Indian e-Visa?
If you have more questions about how to apply for the India e-Visa, online payments, or other e-Visa services, don't hesitate to contact our support team via online chat. They are available 24/7. You can also email [email protected] if you prefer.