Visa Policy for Indonesia
In Indonesia, there is an Indonesia visa policy that determines who is permitted to enter the country without a visitor's visa and who requires a foreign citizen visa to enter the country. No matter whether a visa is required for Indonesia or not, all international travelers are required to possess a passport valid for at least six months from the date of arrival in the country. In some cases, business travelers with passports with a minimum of three months' validity are able to enter the country.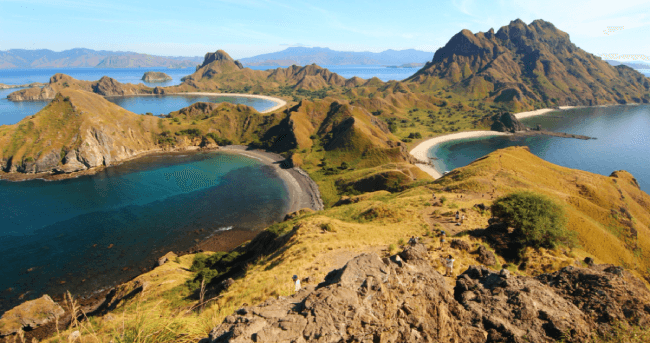 As per the Indonesia visa policy, the visitor must also possess a valid ticket for the return or onward journey. Immigration authorities in Indonesia may also require arrivals to present confirmation of a confirmed hotel reservation and proof of adequate funds for their stay. Indonesia visa policy does not require a visa for visitors from roughly 170 countries for stays up to 30 days. For example, visa-free stays are allowed for tourism and cultural activities, as well as for business and visitor visits, as well as transiting through the country.
These travelers who wish to stay longer or visit for purposes other than visa exemptions must apply for a visa for Indonesia at the nearest Indonesian diplomatic office. Indonesia visa policy requires a visa for approximately 75 nationalities, regardless of the reason for the trip or length of stay.
Those traveling for business can now apply for an Indonesia e-Visa online from a select group of countries as per the Indonesia visa policy. In this simplified procedure, submitting a visa-on-arrival application at the border can be completed online and submitted without visiting an embassy.
There are multiple forms of online Indonesia business visa available, along with different periods of validity and lengths of stay. Individual travelers have different needs in this regard. Currently, no visa bans are in place for any foreign nationals traveling to Indonesia. Find out more about Indonesia visa policy.
Tourist Visa Policy for Indonesia
According to Indonesia visa policy, 75 nationalities need a visa to travel to the country for tourism, regardless of how long the stay will last. The visa can be obtained from a consulate or may be obtained at an immigration checkpoint on arrival, depending on your nationality. As per Indonesia visa policy, Libyan passport holders are the only ones eligible for Indonesian tourist visas on arrival. In order to apply for this visa type, travelers from Libya must wait in a queue at the border to have their applications approved by immigration authorities. The applicant must submit a wide variety of supporting documents along with a processing fee after completing the visa application. For Libyan citizens, Indonesian visas on arrival enable a stay of 30 days as a tourist in the country.
The Indonesian Embassy or Consulate is currently required to issue a visa to all other visa-required nationalities well before they are due to arrive in the country. Depending on the nationality and requirements of the visitor, it can be issued for different periods of validity and extended stays. Continue reading this article for more details about the Indonesia visa policy.
Indonesia E-VISA
The Indonesian immigration policy changed in October 2020 to make it easier for citizens of selected countries to travel during the coronavirus pandemic by introducing a new e-visa. A simplified application protocol provides business travelers with the opportunity to submit a business visa application online, eliminating the need to visit a consulate or embassy in person and waiting in long queues at immigration on arrival.
Those who have signed a Travel Corridor agreement with Indonesia, including business visitors, investors, skilled workers, and civil servants, can obtain an electronic visa for Indonesia. According to the e-Visa regulations, applicants must present a letter of guarantee from a person residing in Indonesia.
Business e-Visas for Indonesia are issued by completing an online application form that can be completed in a matter of minutes. The application requires applicants to provide basic personal information, passport information, and travel details.
Application forms can be submitted after some supporting documents have been uploaded and the Indonesia eVisa fee has been paid. It may take several business days for the request to be processed and approved.
The traveler can print out a copy of the approved Indonesia online visa and present it along with their passport at Indonesian border control once they receive it via email.
Learn more about the Indonesia eVisa
Indonesia Visa On Arrival
In accordance with Indonesian immigration policy, residents of the North African country of Libya are the only nationalities eligible for a visa on arrival. A Libyan passport holder can obtain a visa on arrival at an Indonesian border checkpoint if they hold a Libyan passport. The procedure requires that travelers go to immigration control directly at the airport and wait in line in order to fill out an application with a range of personal details, travel information, and passport information. In addition, immigration officers will require applicants to submit various supporting documentation on paper. You must also pay an Indonesian visa on arrival fees before your application can be processed.
Citizens of Libya may enter Indonesia for a 30-day stay on arrival for a single entry. Once inside the country, an extra fee can be paid to extend the visa validity for an additional 30 days. Libyan citizens are the only ones eligible for visas on arrival in Indonesia.
Indonesia Visitors Visa
Up to 75 countries require a visa to visit Indonesia from an embassy or consulate, according to Indonesian visa laws. Irrespective of the planned duration of the visit or the reason for the visit, this is necessary.
Visas for Indonesia from an embassy can be applied for a variety of purposes, including tourist visas, student visas, business visas, work visas, transit visas, resident visas, and other options. According to the needs of the individual, you may be permitted to enter one or more times and to stay for a variety of amounts of time.
To apply for an Indonesia Visitors visa, the traveler is first required to make a consular appointment at the nearest Indonesian diplomatic government office. This should be arranged well in advance of the intended arrival date in the country to allow for sufficient processing time. It may take several weeks for the visa to be processed and approved.
The applicant must complete a visa application and bring it to their appointment, as well as supporting documents depending on the type of visa they are applying for. In addition to the application fee, a processing fee will also be required.
Below is a list of countries that require Visitors visas for Indonesia.
Afghanistan
Aland Islands
American Samoa
Anguilla
Antarctica
Aruba
Bermuda
Bonaire
British Indian Ocean Territory
British Virgin Islands
Cameroon
Cayman Islands
Central African Republic
Christmas Island
Cocos Islands
Colombia
Congo
Cook Islands
Curacao
Democratic Republic of the Congo
Djibouti
Equatorial Guinea
Eritrea
Ethiopia
Falkland Islands
Faroe Islands
Federated States of Micronesia
French Guiana
French Polynesia
Gibraltar
Greenland
Guadeloupe
Guam
Guernsey
Guinea
Guinea-Bissau
Iran
Iraq
Isle of Man
Israel
Jersey
Liberia
Martinique
Mayotte
Montenegro
Montserrat
New Caledonia
Niger
Nigeria
Niue
Norfolk Island
North Korea
Northern Mariana Islands
Pakistan
Pitcairn Islands
Puerto Rico
Reunion
Saint Barthelemy
Saint Helena
Saint Martin
Saint Pierre and Miquelon
Sierra Leone
Sint Maarten
Somalia
South Georgia and the South Sandwich Islands
South Sudan
Sudan
Svalbard and Jan Mayen
Syrian Arab Republic
Tokelau
Turks and Caicos Islands
United States Virgin Islands
Wallis and Futuna
Yemen
Learn more about the Indonesia Visitors Visa
Other Visa Information for Indonesia
The government of Indonesia requires a select few countries to obtain pre-approval from its Immigration Department before they can apply for a business visa.
Afghanistan
Cameroon
Guinea
Israel
Liberia
Nigeria
North Korea
Somalia
See if you need a visa to enter Indonesia