Are you planning a trip to Iran? First, you need to know that you will need to have an Iran eVisa as a Japanese citizen to enter the country. At iVisa.com, we offer the best advice for you to get your travel document. So you can trust us in every step of the process.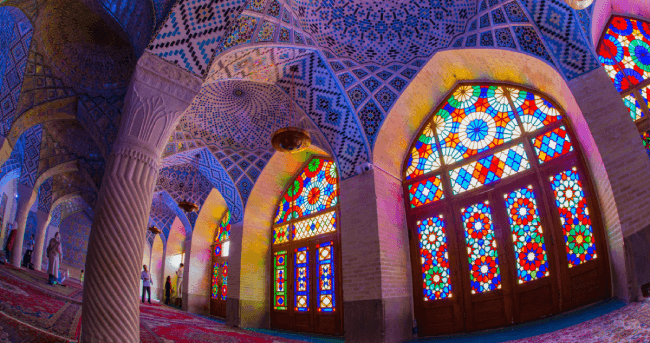 Iran eVisa for Citizens of Japan - Learn all about the Iran eVisa on our FAQs below.
Frequently Asked Questions
What are the COVID restrictions to enter Iran?
All visitors must have with them a COVID-19 vaccination certificate and a negative COVID-19 test result taken 96 hours before traveling, except for minors under the age of 12. Depending on your nationality, you might be asked to take a new COVID-19 in Iran or quarantine at your own expense in a government-approved hotel.
Iran eVisa for Citizens of Japan - This information changes quickly due to the current pandemic. That is why we suggest checking our FAQ section.
What is the Iran eVisa, and how can I apply for it?
The Iran eVisa is a single-entry document that allows travelers to enter the country for tourism purposes for a maximum of 30 days.
Iran eVisa for Citizens of Japan - Follow these 3 simple steps to apply for the Iran eVisa:
Step 1: Complete our online form, and then choose one of the processing times iVisa.com offers.
Step 2: After, check that all the information entered is correct before selecting the payment method. If you enter something wrongly, your application process will be rejected.
Step 3: Finally, submit all the required documents, and wait for iVisa.com to do the rest.
Iran eVisa for Citizens of Japan - At the moment, we don't offer this service, but we will soon.
What documents do I need to apply for my Iran eVisa?
Passport copy with at least 6 months validity.
2 recently taken passport-size photographs.
Email address so that you can get your travel document.
Payment method. Credit or debit card.
Iran eVisa for Citizens of Japan - Remember the passport photos must have a white background.
What is the cost to obtain the Iran eVisa?
For the moment, iVisa.com doesn't provide an online service. But don't worry, it will be available soon! Nonetheless, we can explain how our processing times works:
Standard Processing: You will get your document not as quickly as other alternatives (

15 days

), but you will save money (

USD $61.99

).
Rush Processing: This is quicker than the standard alternative (

13 days

), best for people who are willing to spend more money (

USD $102.99

).
Super Rush Processing: This alternative allows you to get your travel document in a few days or hours (

10 days

) but for a higher price (

USD $150.99

).
Iran eVisa for Citizens of Japan - Choose the best alternative depending on your travel needs
Can iVisa.com be trusted?
Yes! iVisa.com has a high-quality information processing system, which allows us to guarantee the confidentiality of personal information. As a result, hundreds have trusted us, and so can you.
Iran eVisa for Citizens of Japan - Visit our review section on our webpage.
I have some questions. Who can I talk to?
If you have some concerns about our services, you can always contact our customer service team. They are available 24/7 to help you.
iVisa.com Recommends
Ready for your trip to Iran? We recommend you to visit Tabriz as one of the tourist destinations in the country. This place has a history dating back more than 4500 years, so it is considered one of the oldest cities in the world.
Tabriz has some of the most spectacular monuments in the country, such as the Blue Mosque, a tombstone covered with beautiful blue ceramics, or the Grand Bazaar of Tabriz, one of the oldest bazaars in the Middle East and a UNESCO World Heritage Site.
This magnificent bazaar occupies approximately 7 square kilometers, with 24 caravanserais and 22 impressive timches. Its construction began more than a millennium ago. However, most of the vaults date back to the 15th century. An excellent place to start the tour is from Ferdosi, from there you can be guided by one of the maps that you can get at the tourist information office.
There are several sections of carpets according to size and type of knot; this is a specialty of the country and an incredible souvenir to take home. If you wish to buy gold or jewelry, we recommend visiting the Amir bazaar immediately behind the tourist information office.