Today, the world is becoming more technological, and the Iranian government wants to adapt to these changes. That is why it is about to develop the tourist Iran eVisa.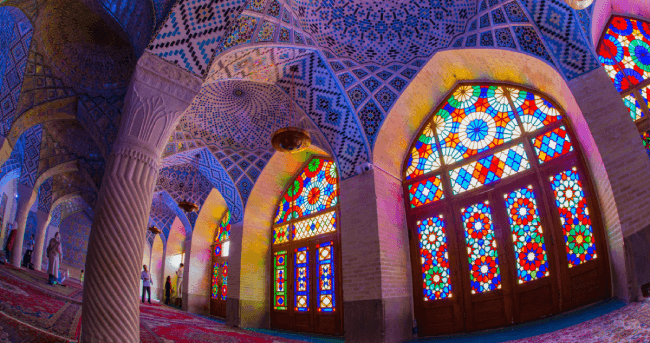 At iVisa.com, we can advise and accompany you in every step of this process and help you get the travel document you need.
Iran eVisa for Citizens of Qatar - Continue reading about the Iran eVisa on our FAQs.
Frequently Asked Questions
What are the COVID restrictions to enter Iran?
To enter the country, you must present a COVID-19 fully vaccinated certificate and a negative COVID-19 test result taken at least 96 hours before departure. Also, you will have to pass the border inspection, and they could ask you to take a new COVID-19 test or quarantine at your own expense.
Iran eVisa for Citizens of Qatar - This information changes very quickly. That is why we suggest checking our FAQ section constantly.
What is the Iran eVisa, and how can I apply for it?
The Iran eVisa is a single-entry type of document that grants you permission to enter the country for tourism and travel around for a maximum of 30 days.
Iran eVisa for Citizens of Qatar - Follow these 3 simple steps to apply:
Step 1: Complete our electronic form with your personal information, and choose one of the processing times.
Step 2: Check that all information is valid before selecting the payment method.
Step 3: Finally, upload all the needed documents and wait for your new document from the comfort of your home.
Iran eVisa for Citizens of Qatar - The Iran eVisa application process will be available soon!
What documents do I need to apply for my Iran eVisa?
A copy of your passport with at least 6 months validity and visible information.
2 currently taken passport-size photographs.
Current email address.
Payment method. Credit or debit card.
Iran eVisa for Citizens of Qatar - The photographs must not have any visible accessories or glasses.
What is the cost to obtain the Iran eVisa?
This application process is not being provided by iVisa.com. However, don't worry, it will be soon! But you can read about our processing times down below:
Standard Processing: This alternative takes the most time (

15 days

) but is the least expensive (

USD $40.49

).
Rush Processing: This alternative is for those who can spend money (

USD $72.99

) but are not in a hurry (

13 days

).
Super Rush Processing: If you need your travel documents as quickly as possible (

10 days

), this is the alternative for you (

USD $110.99

).
Iran eVisa for Citizens of Qatar - iVisa.com always meets its delivery dates.
Can iVisa.com be trusted?
Of course! iVisa.com is a company recognized worldwide for its excellent travel document processing. Hundreds of documents are processed daily, and all are delivered on time.
Iran eVisa for Citizens of Qatar - You can check our feedback on our review section.
I have some questions. Who can I talk to?
You can contact our customer service team if you have any concerns about our services. They are available 24/7 to guide you.
iVisa.com Recommends
Ready for your trip to Iran? We recommend adding the Jame Mosque and the Fin Garden to your itinerary. These tourist attractions are essential for every tourist who wants to know Iran.
The Jame Mosque in Yazd is truly a treasure in the city's heart. You can observe the beauty of this place thanks to the blue tiles that have made this mosque a fantastic building in which tranquility envelops you and generates calm as you walk through its corridors.
To reach this destination, you just have to walk through the oldest part of the city, and at the end of that route, you will find the Jame Mosque. While walking to the Mosque, enjoy your tour through these alleys and narrow streets, admiring the old-style houses and huge Wind Catches.
The other destination we recommend is the Fin Garden in Kashan. This place is an Iranian garden perfect for walking outdoors or having a picnic with friends or family. The most beautiful thing about this garden is that you compare the combination of the fresh water and the cool shadows of the tall trees with the dry earth behind the garden walls. It is truly a wonderful and unique contrast.