St. Patrick's Day is probably one of the biggest events in Dublin, not only for Irish but also for tourists all around the world that are ready to enjoy dancing, relaxing with friends, and drinking lots of beer.
Since this is a big event, you should take note of all the St. Patrick's day events in Dublin, including some local parties to enjoy with family, friends, and also cultural events held in museums and art galleries. Besides, you should also take note of the documentation required, as you may need a COVID-19 Passenger Locator Form and a visa depending on your nationality.
iVisa.com is a perfect place to start your research not only to know the St. Patrick's day events in Dublin but also to know how to apply for a COVID-19 Passenger Locator Form. Besides, we can also help you get the eMed self-testing COVID-19 kit for your return trip if you're from the U.S.
Continue reading to learn more!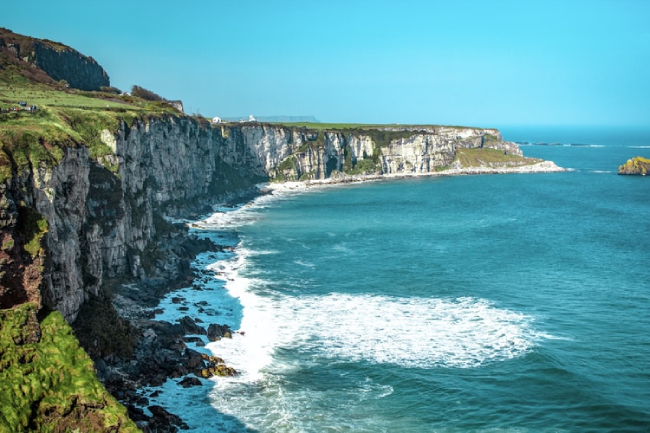 What you need to know about St. Patrick's Day
What is St. Patrick's Day?
Saint Patrick's Day, or the Feast of Saint Patrick, is a cultural and religious Irish celebration held on March 17, the traditional death date of Saint Patrick, the foremost patron saint of the country.
This day turned into an official Christian feast day in the 17th century. It is observed by the Catholic Church, the Church of Ireland, the Lutheran Church, and the Eastern Orthodox Church. This special day commemorates Saint Patrick and also the arrival of Christianity in Ireland. Besides, it is a perfect day to celebrate the culture and heritage of Ireland in general.
Some St. Patrick's day events in Dublin include public parades, céilís, as well as festivals wearing green clothing and shamrocks.
When is St. Patrick's Day?
St. Patrick's Day is celebrated annually on March 17, the anniversary of St. Patrick's death in the fifth century. Many traditions hold that he died on March 17 and was buried at Downpatrick. During the following years, many legends grew up around Patrick and he became Ireland's greatest saint.
Traveling to St. Patrick's Day
To visit Ireland during St. Patrick's Day, many nationalities will need a visa, available at a local embassy. Besides, ALL travelers will need to obtain the COVID-19 Passenger Locator Form before their trip. At iVisa.com, we can help you get this document in a few easy steps and save you some time and effort to fill it out yourself.
U.S. citizens may not need a PCR test to enter Ireland, but they will need a negative COVID-19 test result to enter the US again. If you're a US citizen, you can simplify testing and save time by ordering the eMed self-testing COVID-19 kit online before travel. It's small, light, and easy to take anywhere. You can self-test within the 24hour period before your flight back to the US and therefore have the result within 15 minutes.
Frequently Asked Questions
Here we will answer some of the most commonly asked questions about St. Patrick's day events in Dublin and how to visit Ireland safely.
What is the COVID-19 Passenger Locator Form?
The COVID-19 Passenger Locator Form is a travel document designed by Irish authorities to safely allow foreign visitors to enter Ireland. They must present this document upon arrival when entering Ireland.
Each form must be completed for each passenger (aged 16 or older). As for minors under 16 years old, the adult responsible for the minor should complete the form.
This document is valid for 15 days and offers a single entry.
What are the current COVID restrictions for travel to Ireland?
This information changes often depending on the current effects of the pandemic. Therefore, it is best to visit our COVID-19 Passenger Locator Form product page for all the latest info on the vaccine, PCR test, and quarantine conditions for travel to Ireland.
How do I apply for a Passenger Locator Form with iVisa.com?
It's a straightforward process when using our services. All you have to do is visit our application page and offer us basic personal information, travel, and health details. Besides, you should have the following items on hand:
Valid Passport
Digital copy of your passport information page
Email address
Credit or debit card for payments
If you want to know more about St Patrick's day events in Dublin, read the information below.
What is the cost and processing time of the Passenger Locator Form?
Depending on your budget and time frame to get this document ready for your trip, we offer the following 3 processing times:
Standard Processing Time: -

24 hours

-

USD $26.99

Rush Processing Time: -

8 hours

-

USD $48.99

Super Rush Processing Time: -

4 hours

-

USD $81.99
If you have other questions related to St Patrick's day events in Dublin, please read below.
Can I trust iVisa.com?
Totally! We have an excellent reputation with our clients for offering them a hassle-free and reliable service. We pride ourselves on maintaining your private information completely safe. You can verify these claims by checking our customer reviews page.
What can I do if I have more questions?
You can contact our customer support agents if you have other questions about the St Patrick's Day Events in Dublin or the Passenger Locator Form. Feel free also to check iVisa.com to read additional valuable information.
iVisa.com Recommends
Known as the "Emerald Isle," Ireland is full of sparkling culture and rich history. You'll probably love its warm people, relaxing attitude or fascinating history. It is impossible to get bored in this country, especially with its romantic, rugged landscapes. It is often considered the "land of saints and scholars." It also has more Nobel Prize winners for literature than any other country on Earth.
There are many places to visit in Ireland, and one of the first that should go on your list is The Cliffs of Moher. These jaw-dropping cliffs are famous for being in numerous postcards and guidebooks, not to mention that they have appeared in many TV shows and movies. However, visiting them has no comparison, you must be there to appreciate its amazing nature.
You will probably start your trip in Dublin, the capital city, which is why you should stop on Grafton Street almost instantly. This place is full of buskers, flower sellers, and street artists ready to impress you with incredible performances. Besides, this is an excellent place to drink a coffee while watching a sunset.
Be ready to start your adventure with us! St. Patrick's awaits you!