Nowadays, once you get the covid vaccine, you will have a vaccination certification. This document will give you entry to most countries. In general, you should get hepatitis, typhoid, and rabies vaccines before your trip, just to be safe. Explore Israel with the Vaccination Passport Israel and don't let this virus discourage your plans. iVisa.com has the tools to help you with your travel needs.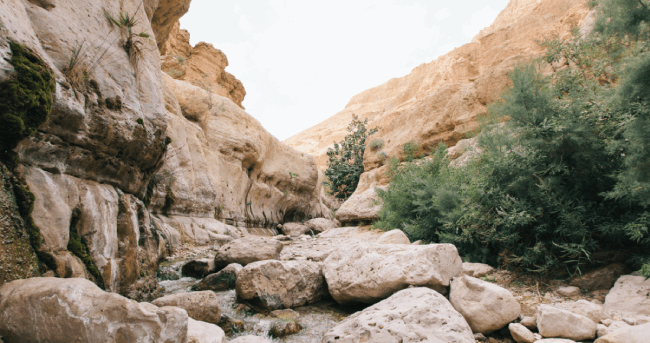 The vaccination passport is an official document that displays all your details about your covid vaccine. The vaccine will make your immune system stronger, which means you can travel around Israel without any issues. Pack your bags and start wandering around the cities of Israel.
Frequently Asked Questions
What is the vaccination certificate, and what other required documents do I need to travel to Israel?
A vaccination certificate or passport is a health document with information about the covid vaccine you have. As countries continue to control the coronavirus pandemic, this documentation is essential for a smooth entry. The Vaccination Passport Israel will give you the chance to explore Israel. On the other hand, you should also have rabies, hepatitis, and typhoid vaccines before you land in Israel.
Remember that you will also need the Israel Inbound Passenger Statement. This mandatory document will collect your health and trip details to keep a record for the Israeli Government.
Will I need to quarantine on arrival?
It will depend on your current health situation and the details you have provided to complete the Israel Inbound Passenger Statement. Check the confirmation email with your travel documents so you are sure whether you must quarantine upon arrival or not.
The Vaccination Passport Israel is here to make your trip plans so much easier. Our team can give you a hand with anything you need.
What will I need to start?
Make sure to provide all the details in the online form. Besides, you need to gather these requirements.
A valid passport
An email address so you can receive communications from iVisa.com.
A payment method. Pay for the professional service with a credit/debit card or a Paypal account.
How much does this document cost, and when can I get it?
The Israel Inbound Passenger Statement has three fees according to the service you want.
Standard processing time:

24 hours

-

USD 20.00

Rush processing time:

8 hours

-

USD 20.00

Super Rush processing time:

4 hours

-

USD 20.00
What are the steps to apply?
Complete the application and choose a processing time according to your travel needs.
Check your information and correct any mistakes. Pay with a credit/debit card or a Paypal account.
Include any required documentation.
Is iVisa.com safe?
100%! Security is a top priority for all our services. Therefore, we work with the highest security measures within all our travel processes. Your information is safe with us.
Check the comments section for more details about our success stories. The Vaccination Passport Israel is a wonderful way to start exploring the world again.
Where can I find more information?
Don't hesitate to contact our customer service agents, who can solve your doubts about the Vaccination Passport Israel.
We can take all your messages at any time. We are available day and night for all your inquiries about your next trip to Israel.
Go to the application page now
iVisa.com Recommends
Israel is an intriguing country with plenty of sites to offer. Visit Jerusalem, where you can find the infamous Dome of the Rock with its golden helmet. Also, check the religious sites that are spread out all over the old district. It's easy to find crowds of pilgrims all over Jerusalem as they come to pay their respects to their religions. Check the local museums and learn all about the battles and crusades that have happened here for centuries. Continue with Tel Aviv, a vibrant city that offers Haifa. Visit the Baha'i Gardens, where the green terraces will take your breath away. Check Akko, Mount Carmel, and Caesarea for more fun activities.
Don't miss Nazareth, which is linked as the birthplace of Jesus. The holy site is considered to have great relevance among the Christian faith. The Annunciation and Jesus' childhood happened here, which means you will see plenty of these references in the local churches. Go to the Basilica of the Annunciation and indulge in more history related to Christianity. Check the bazaars and buy some souvenirs before you continue exploring Israel.
Jaffa is another favorite spot among tourists. The harbor town had a great reputation as a fantastic major port in the past. Check the art galleries, craft stores, and restaurants. Make sure to buy everything you can and try the local food.