Most people include Italy on their European trip itinerary just to head over to Rome, ride a gondola through Venice, and take a picture with the tower of Pisa. Or maybe they decided to go straight to Milan, the capital of fashion, to find some Gucci and Prada unique items. But in reality, Italy homes a diversity of exciting and beautiful locations with unique festivals, delicious local culinary specialties, and the best human warmth in every person. Italy can become your home away from home with numerous attractions and adventure activities that are great for travelers of all ages. Let's not forget that not all of its towns are expensive; some are still beautiful and worth visiting while being budget-friendly for all travelers.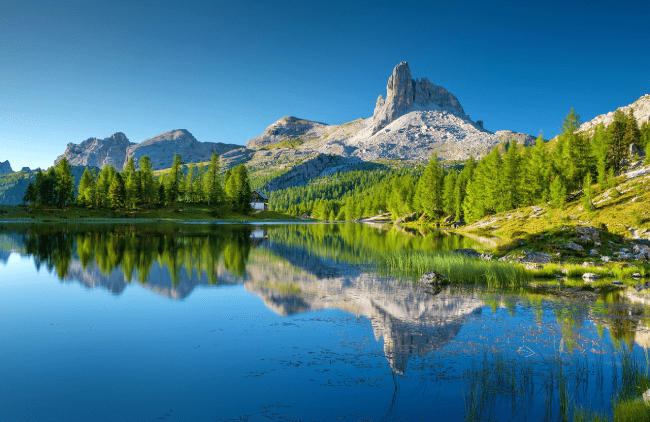 By begin part of the Schengen visa-exempt program citizens of Mexico can currently travel to Italy without much documentation. But the opportunity to keep doing so and getting to enjoy all of Italy's magic will have a small bump, the ETIAS.
The Schengen members have decided to improve their borders security and screening method of incoming travelers, which is why they must now apply for the Italy ETIAS before traveling.
If you have a future trip in mind to Italy, you need information on how to obtain the Italy ETIAS for citizens of Mexico. The information below will guide you through the ETIAS requirements and how iVisa.com can make the process faster.
Frequently Asked Questions
Who needs an Italian ETIAS, and how does it work?
The creation of the Italy ETIAS is to be applied to travelers arriving at Schengen states and coming from visa-free countries. These visitors will need to apply for the Italy ETIAS before departing and must only travel for a short time and with the purpose of tourism, business, or medical visit. It works as a travel authorization but also as a prescreening measure for security authorities among borders.
Which countries can citizens of Mexico visit with an ETIAS?
With an Italy ETIAS authorization you are given multiple entries option throughout the validity of your document. The only limitation is that you can only travel among the Schengen states and can stay 90 days at the most.
Can I visit Italy twice in a year with an ETIAS?
Having an Italy ETIAS for citizens of Mexico, you can travel around the Schengen countries until the validity of the ETIAS expires. This validity can be the entire planned trip or up to 3 years; during this time, you can stay a maximum of 90 days in the Schengen region every 180 days. This means that depending on your ETIAS validity you might be able to visit Italy twice in a year.
What information do I need to start my ETIAS application?
The digital option of applying for the Italy ETIAS for citizens of Mexico simplifies the process and makes it accessible to all applicants. The easy process only requires from the applicant the following documents:
Valid email address for you to be kept informed of the ETIAS process and notifications.
Your passport will be used to provide your information on the application form.
Selected method of payment which can be a credit card, debit card, or PayPal account to pay the online fee.
How can citizens of Mexico get their ETIAS results delivered faster?
Although there is currently no precise information regarding the speed of the Italy ETIAS process for citizens of Mexico, iVisa.com can only offer information on some options to make your future application documents go faster.
These are the iVisa.com choices to getting your documents delivered in less time:
Standard processing: this is the current and most affordable option to getting your ETIAS documents delivered.
Rush processing: it's an option that will deliver your ETIAS results in less time for a higher price.
Super rush processing: you can choose this option for a faster processing time of your ETIAS document but it implies an expensive cost.
How difficult is the ETIAS application process for citizens of Mexico?
Unlike other travel authorization processes, the Italy ETIAS for citizens of Mexico can be straightforward and practical when applying with iVisa.com. Its process requires the applicant to follow three simple steps to provide their information, and then select how fast they want their documents to be delivered.
These are the three-steps for applying with iVisa.com:
First you need to fill out the online form with your personal data and select the process alternative you want for your ETIAS application.
Continue the process by reviewing that your information was correctly provided and make an online payment.
Your last step is to upload any documentation requested at the beginning and send your form.
Once you've submitted your form, you only need to finish for the results to be delivered in the selected processing time.
Is my data safe while doing the ETIAS application through iVisa.com?
You can calmly start your ETIAS application with iVisa.com because of the security system it has, which protects all information on their website and databases from cyber threats. Here are a few reviews from previous clients regarding our services.
How can I get more info on the Italy ETIAS?
You can find more information about the Italy ETIAS for citizens of Mexico on the iVisa.com website. But you also have the opportunity of contacting the iVisa.com team with your questions about the ETIAS and application process through a chat message or email at help@ivisa.com.
Find all the basic details you need about the Italy ETIAS on iVisa.com to get your Italy itinerary planned.