Visiting another country is always an incredible experience. If we are talking about Italy, that's even better. Italy was home to one of the greatest civilizations in the world, the Roman Empire. Almost everywhere in Italy and even Europe, you can find historical remains from the Romans. Don't think any longer about how to get there. Only focus on the experiences you are about to live.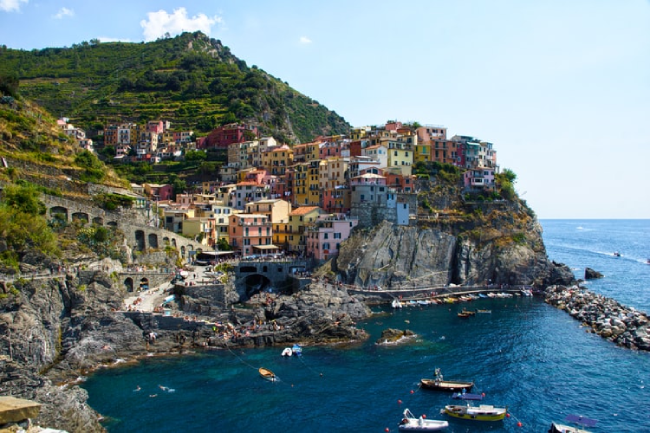 iVisa.com can help citizens of Saint Kitts and Nevis with the requirements to enter Italy. Especially with the ETIAS application. iVisa.com offers fast, simple, and trustable services for any travel documentation.
Keep reading about the Italy ETIAS below.
Frequently Asked Questions
What is an ETIAS?
ETIAS is the European Travel Information and Authorization System. The ETIAS is an online application that will take you a few minutes to complete. From anywhere in the world, connect to the Internet and obtain your Italy ETIAS.
iVisa.com is ready to plan your trip to Italy by helping you with your Italy ETIAS.
I'm a citizen of Saint Kitts and Nevis, do I need an Italy ETIAS?
Yes! Saint Kitts and Nevis is part of the 62 countries that are exempt from the Schengen visa. Therefore, citizens of Saint Kitts and Nevis must acquire an Italy ETIAS.
Nationalities that don't need a visa to enter the Schengen zone must apply for an ETIAS to enter Italy and the Schengen zone.
Can I enter other countries with the Italy ETIAS?
Yes! The Italy ETIAS allows access to the 26 countries in the Schengen zone. Check what countries belong to the Schengen zone and use the Visa Checker to confirm whether you need an ETIAS or another travel document.
Now you can plan not only a trip to Italy but to other European countries! Start your Italy ETIAS with us!
What is the validity of the Italy ETIAS?
The Italy ETIAS has a validity of 3 consecutive years since the issued date. Also, citizens of Saint Kitts and Nevis can stay a maximum of 90 days within a 6-month period in the Schengen zone.
Ready to start your dreamy vacation in Italy? Then head to the application page.
What information is requested?
Travelers should provide personal details and information about their trip to Italy. Keep in mind that you may need to answer security-related questions requested by EU immigration.
As well, have the following items:
A passport scan. Passports must have a validity of a minimum of 3 months after the arrival date.
A valid email address.
Payment methods, you can pay for the professional service with a Paypal account or use a credit/debit card.
If you think you need some help, don't hesitate to contact us.
What are the procedure times and fees?
Standard option, in case you have a small budget, then go for the cheapest alternative.
Rush option when you need your Italy ETIAS sooner.
Super Rush option, the iVisa.com team will work faster on your requirement for the highest price.
Citizens of Saint Kitts and Nevis can have their travel documents as soon as possible with iVisa.com.
What are the steps to receive the Italy ETIAS?
Answer the questions in the electronic form and select a processing time.
Check the information and pick a payment method between a credit/debit card or a Paypal account.
Attach your passport scan.
iVisa.com has a support team ready to guide you through the process!
How will I receive my document?
Citizens of Saint Kitts and Nevis must check their email inbox regularly as they will receive the Italy ETIAS through an email sent by iVisa.com. We recommend printing the authorization and show it as soon as you arrive.
How safe is iVisa.com?
Super safe! iVisa.com has been working with travel documentation for years and has had excellent reviews from previous customers that you can check here.
We work with strict security measures that keep our applicants' information safe. Citizens of Saint Kitts and Nevis can trust iVisa.com.
How can I find more details?
Contact our customer support agents, who are available 24/7. Our experts can give you further advice about the Italy ETIAS process.
Don't let complicated government websites discourage your travel plans! Use iVisa.com, and you will be more than excited to travel to Italy!