If you're from Singapore, you might want to enjoy other countries outside Asia. That's why Italy always comes to mind, because this is one of the most famous countries in Europe thanks to its historical spots like the Roman Coliseum, and it's delicious cuisine, to mention some things. But, by 2022, it'll be necessary to apply for an Italy ETIAS before entering this beautiful nation.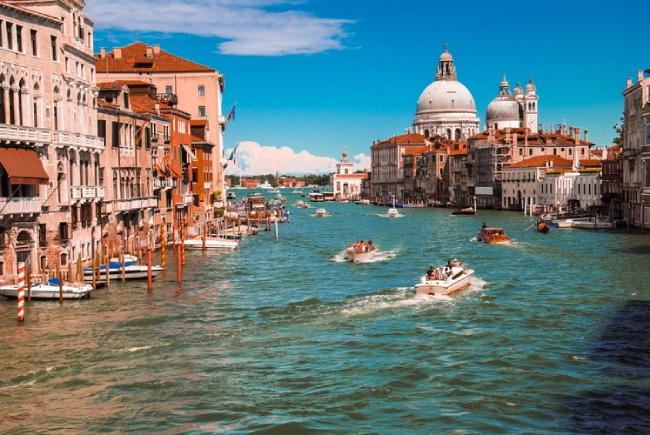 62 countries don't need a visa to enter Italy, and Singapore is one of them. However, you still have to get the ETIAS if you want to visit this country. Since it's not a paper visa, the ETIAS can be easily obtained with an online form. For your benefit, you can use iVisa.com's application form, which allows you to apply the fastest way possible thanks to its user-friendly platform. You can learn more about the Italy ETIAS for Citizens of Singapore by reading the information below.
Frequently Asked Questions
What is an Italy ETIAS and why is it important?
By the end of 2022, the ETIAS will be mandatory. The real name of this system is European Travel Information and Authorization System, and it is a program implemented by the European Union (EU) to allow legal entrance to foreign citizens who wish to enter the countries in the Schengen Union like Italy. The citizens that will be eligible to apply for an ETIAS will be those who don't need a visa to enter the Schengen Area.
It's an important document to decrease illegal migration and to guarantee the safety of every citizen in Europe. The good thing is that, since this document is available for visa-free nations, the process to obtain it will be entirely online, so you won't have to go to any embassy. You'll be able to apply for it using iVisa.com's service, which will allow you to save time and effort.
Just remember that this document will be mandatory for any country in the Schengen zone, not only Italy. If you visit more than one country in the Schengen zone, remember to choose the first country as the main destination in your application. This way, you'll be able to use just one ETIAS for all your trip.
Do I need a COVID vaccine or vaccination certificate to enter Italy?
COVID vaccination certificates are not mandatory to enter Italy.

Check the testing FAQ to find out more about entry requirements for arrivals from each country.

Approved vaccinations are Pfizer-BioNTech, Moderna, Vaxzevria, Johnson & Johnson and Nuvaxovid (Novavax).

You are considered vaccinated if all doses of a vaccine against SARS-Cov-2 have been administered at least two weeks before traveling.
Do I need an Italy ETIAS if I'm from Singapore?
Yes, you'll have to get the Italy ETIAS for citizens of Singapore starting in 2022. Remember that this document is mandatory for 62 countries by now, and all of them are visa-exempt, but they still need an ETIAS to enter the Schengen area. If you're from Singapore and you want to visit Italy, you must get the Italy ETIAS for citizens of Singapore.
Also, don't forget that after entering Italy, you won't have to apply for another ETIAS because one application form can work for the rest of your trip. Just don't forget to specify on the application form that you'll be visiting multiple countries.
What are the documents required to apply?
You can use iVisa.com's service whenever you want. It isn't difficult to apply with this service thanks to its easy-to-understand platform, which asks you to provide the following short list of documents:
A passport with 6 months of validity and a scanned copy of the information page. An email address to receive the document and other important updates. Your credit/debit card or your Paypal account to pay for your document.
With iVisa.com's online process you don't have to find anything else. You should remember that with ETIAS official service you might need other documents.
What are the processing times and prices?
The Italy ETIAS will be launched by 2022, so we cannot give you the exact price yet. What we can tell you for sure is that it won't be expensive, and the total price can vary a little depending on your nationality. With iVisa.com's service, you'll be able to pay for the total price of the Italy ETIAS. In other words, our prices will include the Government's fee.
To receive your document with us you have to pay a small fee. But, we can tell you that this is a trustworthy process and we won't charge you anything without your authorization.
These are iVisa.com's processing options:
Standard Processing Time: This option is the least expensive, and it has a standard waiting time (probably a few days).
Rush Processing Time: With this option, you wait for less time, but you'll have to pay more.
Super Rush Processing Time: This is an excellent option if you're in a rush because it's the most expensive, but also the fastest of the three.
How can I apply?
You can easily use iVisa.com's form whenever you feel ready to apply because our service is available 24/7. The best part of it is that you only have to complete these steps to get your document:
The first step, is to complete the online questionnaire here and choose your processing time.
The second one, is to check your personal information to avoid mistakes and pay for the total price.
The third and last step is to attach the documents and send the online form once you're ready.
Keep in mind that by clicking on 'add applicant' you'll be able to add another traveler to your online form. However, you'd have to pay for that ETIAS too.
If you have doubts or issues while applying, you can always contact iVisa.com's customer center.
How long does it take to apply?
We can tell you that iVisa.com's online form is quite easy, so you won't need more than 15 minutes to apply successfully.
Can I visit any EU country with the Italy ETIAS?
You should note that the Italy ETIAS for citizens of Singapore is only useful in the Schengen area. You cannot use it in every country that belongs to the EU. You can use it to visit Italy and then other nations in the Schengen zone like France or Spain.
If you want to enter another country that doesn't belong to the Schengen Area, then you'll need to find another type of document.
How safe is it to use iVisa.com?
It's quite safe to use iVisa.com's online form. With iVisa.com, you can be sure that our work team won't authorize any strange access to your personal information. We always ensure to safeguard our database. You can confirm this information by reading our reviews.
Where can I get more information?
We invite you to reach out to iVisa.com's customer center if you have more questions about this online process. Don't forget that you can read more FAQs or other travel tips on iVisa.com's blog site.
Get ready for your trip by applying for the Italy ETIAS for citizens of Singapore!