Traveling is a liberating experience. Think about all the new experiences and getting to know a new culture. Italy is definitely the perfect spot to start that journey. Italian culture is full of delicious cuisine. You can finally know where pasta and pizza were born. Also, you can visit the Coliseum in Rome, where real gladiator fights took place centuries ago. We are sure you don't want to concentrate on the paperwork you need before traveling. For this reason, iVisa.com takes away that hassle.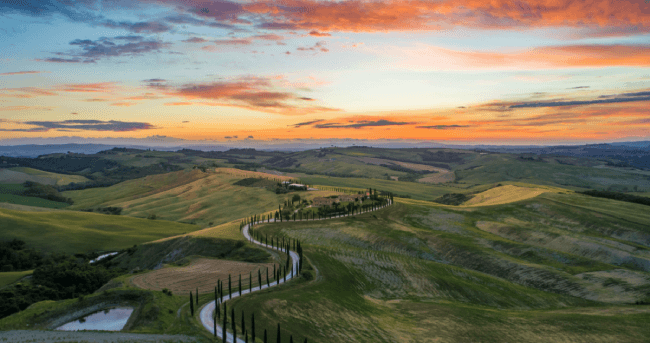 Citizens of Serbia only need to think about Italy and the delicious pizza they will try once they get there. iVisa.com will take care of the rest, as the ETIAS application. International travelers need an Italy ETIAS to enter the Schengen zone. Don't worry! Because iVisa.com can provide a fast, simple, and reliable service for your Italy ETIAS.
Keep reading about ETIAS in the following lines.
Frequently Asked Questions
What is ETIAS?
ETIAS is the European Travel Information and Authorization System. The ETIAS is the new entry requirement for international travelers entering Italy and the Schengen zone. The authorization will be available by 2022, but iVisa.com is already working on an easy process for you.
I'm a citizen of Serbia. Do I need an Italy ETIAS?
Yes! Citizens of Serbia must apply for an Italy ETIAS. Serbia is among the 62 countries that are exempt from a Schengen visa. Therefore, citizens of Serbia must acquire an Italy ETIAS.
Can I visit other countries with Italy ETIAS?
Yes! The ETIAS is an authorization approved by the European Union, so it's not exclusive to Italy. Citizens of Serbia holding a valid Italy ETIAS can enter the 26 states in the Schengen area.
Remember to try our iVisa.com Checker to confirm what countries are part of the Schengen zone and require an ETIAS for access.
How long is the Italy ETIAS valid for?
Citizens of Serbia with an Italy ETIAS can use it for up to 3 consecutive years, and stay a maximum of 90 days out of 180 in the Schengen zone.
Leave all the complicated steps to iVisa.com, enjoy your trip to Italy!
What are the requirements?
Citizens of Serbia should expect questions related to personal details, data about the travel plans in Italy, previous trips, health conditions, etc.
Also, they must collect the next items:
A passport scan with a clear view of your photo and details.
A valid email address to receive the Italy ETIAS.
Payment methods, pay with a Paypal account or use a credit/debit card.
Contact our support agents for further advice about the requirements.
What are the processing times and fees?
Citizens of Serbia can choose how quickly they want their travel document:
Standard option, in case you are flexible with your waiting time, then pay the cheapest fee.
Rush option, the iVisa.com team will work faster on your requirement.
Super Rush option, we will manage to send you the Italy ETIAS as soon as possible.
Go for your Italy ETIAS and keep dreaming about Italy!
What is the ETIAS process?
Complete the online application with personal details and choose a processing time that fits your needs.
Review your information and proceed to pay with a credit/debit card or a Paypal account.
Attach any documents required, like your passport scan.
After these three steps, you are ready to enter Italy!
How will I receive the Italy ETIAS?
iVisa.com experts will send you an email with your Italy ETIAS. Citizens of Serbia must provide a valid email address so they can receive the travel document safely.
Can I trust iVisa.com?
For sure! iVisa.com has the right expertise to handle your Italy ETIAS and any travel document you need. Our systems and experts work towards excellence. Read more about iVisa.com services in the comments section.
Where can I find more details?
Don't hesitate to contact our customer support agents who are available 24/7. They are waiting to answer your questions and solve any specific doubts you may have. As well, write to [email protected]
Head to the main page and learn more about iVisa.com. Our promise to provide simple, fast, and reliable products.
The iVisa.com team is prepared to make your trip a reality. Get your Italy ETIAS with iVisa.com.