As a citizen of Antigua and Barbuda it has never been easier to discover the wonders of the Mediterranean coast thanks to the visa-free entry requirements. If you are looking to take advantage of this and travel to Italy starting in 2022 you will need the Italy ETIAS a new, soon-to-be-launched visa waiver program that will be required to enter the Schengen Area.
The ETIAS or European Travel Information and Authorization System is not a visa, it is a document that will improve security in a simple and standardized manner. With the Italy ETIAS you will be able to enter Schengen countries for a total of 90 days within a 180 day period. Citizens of Antigua and Barbuda can easily apply for an ETIAS using our quick and reliable iVisa.com services.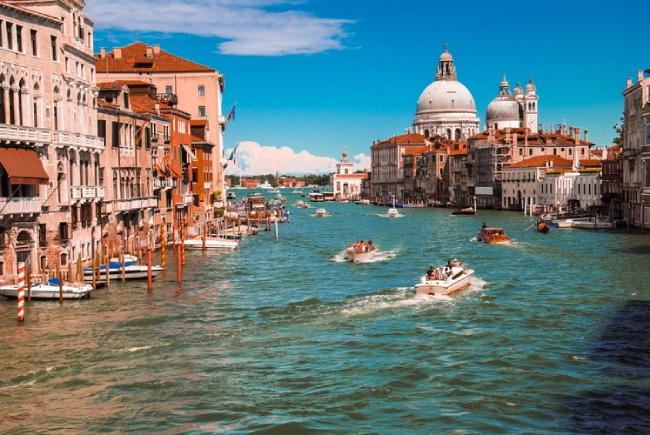 Bear in mind that starting 2022 it will be mandatory to have this document in order to travel to Italy for all citizens of Antigua and Barbuda but don't worry, it takes less than 20 minutes to acquire it with iVisa.com.
If you want to know more about how to apply for the Italy ETIAS as a citizen of Antigua and Barbuda you can check out our Frequently Asked Questions below.
Frequently Asked Questions
Do citizens of Antigua and Barbuda need an ETIAS to visit Italy?
Starting 2022 every citizen of Antigua and Barbuda will need an ETIAS to visit Italy. This is an online document that will be mandatory to access the Schengen Area. The beginning of your next adventure is just a click away. Apply here.
How many days can citizens of Antigua and Barbuda stay in Italy with the ETIAS?
Once you have filled out your application and receive your ETIAS you will be allowed to travel to Italy for a maximum of 90 days within a period of 180 days.
How can I start my application for the Italy ETIAS with iVisa.com?
Getting your ETIAS with iVisa.com will take you less than 20 minutes in just three easy steps.
First, fill your questionnaire and choose the option that fits you and your budget.

Second, we will ask you to verify your information and after that, you will be able to proceed with the online payment via credit/debit card or through your Paypal account.

Third, proceed to upload your passport and any other required documents and submit your form. You will hear back from us shortly!
If you have any questions or issues remember that our customer center is only one click away.
What are the documents needed to apply for the Italy ETIAS?
To start your application, iVisa.com will need from you:
Your valid passport scanned: Your passport will provide us with all the essential information and contact details needed.

Your Email Address: We will use your email to contact you with your final documentation, so make sure to type a valid email address!

A Valid Payment Method: You can process your online payment via our secure platform using your Paypal account or a credit or debit card.
What are the costs and processing times to get the Italy ETIAS?
At iVisa.com we provide you with different options to acquire the Italy ETIAS according to your needs. You may choose a faster processing time or a more budget-friendly alternative. The exact rates will be provided once the ETIAS program is fully launched.
Standard Processing Option: Perfect for those who plan in time and are working on a budget. This is our most affordable option.
Rush Processing Option: Our middle of the way choice. It is a little bit more expensive but that also means you get your documents faster.
Super Rush Processing Option: This option is the most expensive but also the fastest. Super Rush means you won't be sitting on your computer refreshing your email all day waiting. We will send your documents as fast as we can.
Is it safe to acquire the Italy ETIAS with iVisa.com?
iVisa.com is not only quick and easy to use, it is also a reliable and secure platform that protects your data. Our customers can all attest to that through all the positive comments we receive. Check them out here!
I have some more questions, where can I find out more?
We are ready to talk to you and answer all your questions through the iVisa.com customer center. Start your application and if you feel stuck or need some help just let us know. Make sure to visit our blog for more information!