Italy stands as one of the most desirable destinations among travelers around the world. This fairly-earned status is supported by strong facts such as a rich and ancient culture, unique landscapes that may change dramatically from one side of the country to another, and a lifestyle that mixes modernity with tradition in a very special way. This allows the country to offer a wide variety of options and activities for the classical traveler but also for the most daring adventurer by equal measures.
As a European Union founder member and a Schengen area country, Italy plays a key role as a strong promoter of policies and laws aimed to guarantee the continent's security.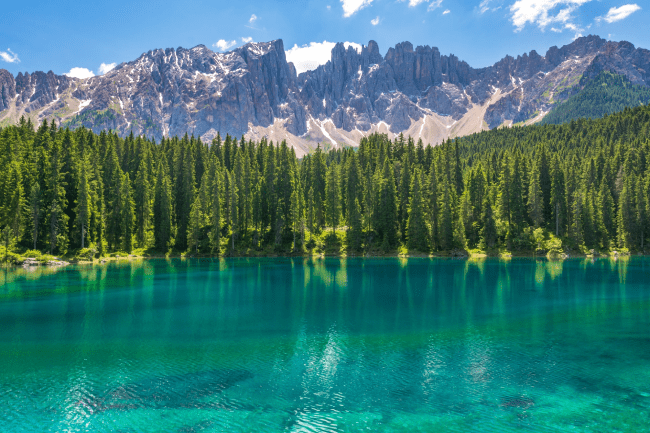 Part of the measures established by the Schengen area members is the new ETIAS, which will be a travel document required to enter any of the 26 countries belonging to the Schengen zone. Starting in the last months of 2022, ETIAS will be a travel authorization every non-EU passport holder traveler must have.
It sounds like a lot of paperwork and process, right? The happy news is you can apply for it online, and best of all, by using iVisa.com's services you can save a lot of time and effort.
So, if you are a citizen of Moldova and have marked Italy as your next destination, be sure to keep reading this post to fully understand how to apply for the new Italy ETIAS for citizens of Moldova and how to complete iVisa.com's online ETIAS application form.
Frequently Asked Questions
Is the ETIAS a new type of visa or its replacement?
The traditional visa remains as the main entry permit for any eligible person during international travels, while the ETIAS will work as a complementary digital document that will provide the authorities with additional information about every foreigner wishing to cross European Borders.
Remember that iVisa.com offers an easy to complete the online form that will allow you to apply for the Italy ETIAS for citizens of Moldova with no worries.
Who will need the ETIAS?
All of those persons with citizenship from any of the 62 foreign countries who don't require a visa to enter the EU zone will need to apply for an ETIAS.
The iVisa.com's Visa checker tool is available for you to confirm if you're eligible for an Italy ETIAS for citizens of Moldova.
What's the validity period of the ETIAS?
The duration of the ETIAS will be 3 years from the moment of the approval, but it will also depend on the passport expiration date. If the passport used during the application process expires before that 3-year lapse, the ETIAS will automatically expire too.
Once you arrive at your destination, a countdown of 90 days starts for your permission to stay in a 180 day period.
If you need additional information about Italy ETIAS for citizens of Moldova, please contact iVisa.com's customer service.
What documents do I need to apply for an ETIAS?
Unless a special indication, the only required document for every person will be a valid passport. In addition to this you must have the following to apply for your Italy ETIAS for citizens of Moldova:
A high resolution scanned copy of your valid passport.
An active email account.
A payment method (debit/credit card, PayPal.)
In some cases, you will be asked to include an updated digital picture. If you're not sure about the quality of your photos, we suggest you check iVisa.com's photo tool.
What steps must be followed to apply for the Italy ETIAS for citizens of Moldova?
In comparison to a traditional visa, the application for the ETIAS will be a friendly procedure that won't demand more than 20 minutes of your time thanks to the simplified online application form created by iVisa.com.
Once you have verified if you're eligible for this authorization you must complete a few simple steps:
Enter the application page and read carefully the indications given there.
Complete all of the fields and double-check the information you entered to avoid mistakes.
Attach the required documentation and submit.
Remember that our customer service is always available to assist you during this process.
Are prices and waiting times already defined for ETIAS?
Anticipating the Italy ETIAS for citizens of Moldova operational starting date, iVisa.com has defined three different options according to every traveler's needs:
Standard service, the lowest rate for a great service within the average times.
Rush service, a shorter waiting time for a higher price that meets your needs.
Super rush service, fastest processing response at a higher fee.
Can I trust iVisa.com's service to assure a safe application process?
Yes, you can be sure that iVisa.com works under secured processing mechanisms that guarantee your information is safe at all times. Services provided by iVisa.com are highly rated by its customers thanks to the time-saving processes and its effectiveness
If you want to know more about the user's experience with iVisa.com you can access our feedback page here.
Is there more information available related to the Italy ETIAS for citizens of Moldova?
By entering iVisa.com's blog you can find hundreds of articles with tons of extra information about Italy ETIAS for citizens of Moldova. In addition, our customer service agents will be available 24 / 7 to solve any doubt.