Whether you are an enthusiastic traveler or a more conservative family travel type of person, Italy will always represent a must-visit place at least once in a lifetime.
This amazing country holds together those invaluable aspects that can turn any moment into an unforgettable experience. Some of the reasons that make this place one of the world's most attractive destinations are:
1.Culture. With 7 world-class art museums and over a dozen historical places to visit such as libraries, ancient Roman civilization archeological sites, and unique architectural destinations, culture is without a doubt the strongest asset Italy has to offer.
2.Sports. Experiencing an Italian soccer league match or going to a motorsport Grand Prix event is a must-do for every sports fan.
3.Fashion. Taking place every year in the city of Milan, Milan fashion week is one of the most important events of its kind around the globe.
4.Gastronomy. Having the title of the world's biggest wine producer and a famed cuisine based on each region's unique dishes makes this an important aspect to enjoy for every tourist.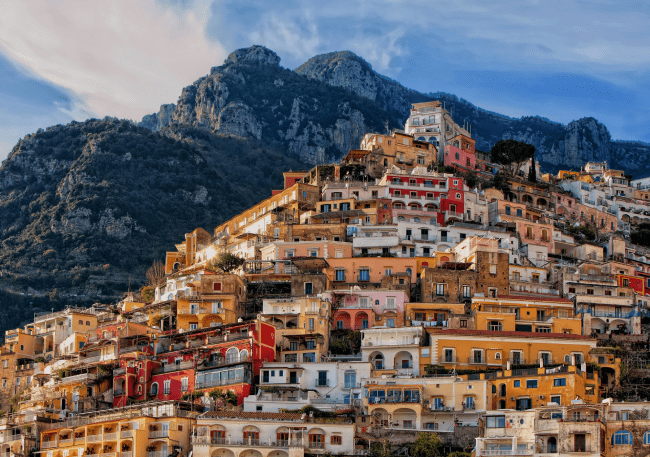 So, if you have decided Italy is your next travel goal, you need to know that from late 2022, every person from outside the European Union that wants to enter any country of the Schengen zone must have the ETIAS, a new digital document that will be required by the authorities of this specific group of countries.
Applying for your Italy ETIAS for citizens of New Zealand is an easy process using iVisa.com's online application form. We invite you to keep exploring this article to solve all your questions about Italy ETIAS for citizens of New Zealand.
Frequently Asked Questions
What exactly is the ETIAS?
The new ETIAS is the acronym for European Travel Information and Authorization System which will work as a digital ID.
This will be a mandatory requirement for every person without an EU passport and belonging to a country included in the Schengen agreement.
Right below you'll find answers to the most common questions related to the Italy ETIAS for citizens of New Zealand.
Why was the ETIAS created?
As an effort to improve security inside the EU territory, the ETIAS appears as a new migration control mechanism, that will consist of an integrated information system managed by EU-LISA, the European Union agency that manages the large scale IT-Systems operation.
Its main purpose is to collect data and to help determine potential threats that may try to enter the borders of the European continent.
If you feel ready to take the first step of your next trip, the iVisa.com team has developed a simple application form that will guide you through the application process
Which countries or nationalities are required to apply for an ETIAS?
Any citizen from the 62 countries added to the Schengen zone are listed as eligible candidates for the ETIAS.
iVisa.com offers the visa checker tool, a helpful resource that will let you know in a couple of minutes if your current status is adequate to obtain the authorization of an Italy ETIAS for citizens of New Zealand.
Do I have to prepare special documentation to apply for the ETIAS?
Once you have verified the conditions needed to apply for an Italy ETIAS for citizens of New Zealand, the only thing you will need is a valid passport and depending on the directions given during the process, a personal photo different from the one in your passport.
To ensure that your picture is government compliant check iVisa.com photos, where our experts will process your file according to the required standards.
Applying for the ETIAS, how can I do it?
This will be a 100% online procedure, and thinking about users iVisa.com has created a user-friendly application form that most applicants will be able to complete in an average time of 20 minutes.
Together with the previously mentioned passport there are two more items that will be needed: a valid email account and a payment method such as debit/credit card or PayPal.
Is the price of the ETIAS already established?
Services provided by iVisa.com are top-rated by its users thanks to its cost/benefit balance. Available options are suitable for every type of travel as you will discover below:
Standard choice - a little longer waiting time. Adequate for every budget.
Rush choice - superior processing speed for a higher price.
Super Rush choice - lowest processing time at a more elevated but reasonable price.
Need additional information? Please feel free to contact our customer service at any time to discuss the Italy ETIAS for citizens of New Zealand.
Does iVisa.com guarantee a safe application process?
Reliability is one of the strongest assets that makes iVisa.com the right choice. Daily, most of our efforts are aimed to protect the most valuable resource our company has: its customers. All of our processing is secured by a strong system that keeps data protected. Hundreds of positive reviews from our satisfied users support our operations.
Where Can I access more information related to the ETIAS?
Inside iVisa.com's blog section you can browse through a big number of posts dedicated to explaining every aspect of the new ETIAS in a very detailed way.
Remember that at iVisa.com will always be a customer service agent waiting to assist you with your Italy ETIAS for citizens of New Zealand.