Planning a trip is exciting until you have to check all the paperwork needed to enter a country. Entry requirements could seem difficult but don't worry iVisa.com is here to support you. Concentrate on all the unique places you can visit in Italy, like Milan, Rome, Florence, or Venice. Let iVisa.com manage all the rest!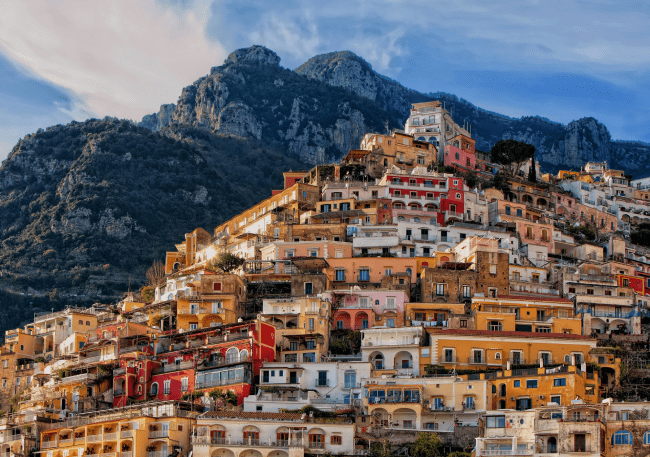 Citizens of Saint Vincent who are planning to visit Italy soon must know about the new entry requirement called ETIAS. Any traveler who is exempt from a Schengen visa must have the Italy ETIAS before heading to Europe.
Find out more about the ETIAS application below.
Frequently Asked Questions
What is ETIAS?
ETIAS is the European Travel Information and Authorization System. The ETIAS is an online application most international travelers will need to have before entering Italy. EU immigration will collect travelers' information through the ETIAS system to use it for safety reasons.
You can travel to Italy easily with iVisa.com.
I'm a citizen of Saint Vincent, should I apply for an Italy ETIAS?
Yes! Citizens of Saint Vincent need to apply for an Italy ETIAS. Saint Vincent is among the countries that are exempt from the Schengen visa. For this reason, citizens of Saint Vincent must acquire an Italy ETIAS before traveling.
Is the Italy ETIAS valid for other countries?
Yes! As long as those countries belong to the Schengen zone. Citizens of Saint Vincent holding a valid Italy ETIAS can enter the 26 countries in the Schengen area.
Use our iVisa.com Checker and confirm what countries are part of the Schengen agreement, so you are sure you need an ETIAS to enter.
How long is the Italy ETIAS valid for?
The Italy ETIAS is valid for up to 3 years. Also, citizens of Saint Vincent can stay a maximum of 90 days out of 180 in the Schengen zone with the Italy ETIAS.
It will only take you a few minutes to complete the simple application so you can travel for three years to Europe! Easy, right? Start here.
What are the requirements?
Citizens of Saint Vincent need to complete the electronic form with personal information like name, birthdate, nationality, among others. Also, provide information about the trip to Italy. It's possible you will answer security-related questions.
Get the following requirements as well:
A passport scan. Passports must be valid for at least 3 months after arrival in Italy.
A valid email address.
Payment methods, pay with a Paypal account or use a credit/debit card. iVisa.com assures your payment will be safe with us.
If you have any doubts, get in touch with our support agents.
What are the processing times and fees?
Citizens of Saint Vincent can choose between the next alternatives:
Standard option, in case you can only afford the cheapest service and wait a reasonable time for your travel document. Rush option when you need the iVisa.com team to work quicker on your Italy ETIAS. Super Rush option, the fastest alternative when your trip is around the corner.
We will always make sure to work as fast as we can! Trust iVisa.com now!
What are the steps for processing the Italy ETIAS?
Complete the online application and select a processing time (Standard, Rush, or Super Rush).
Check your details and try not to leave blank spots. Determine how you will pay, either with a *credit/debit card or a Paypal account**.
Attach any documents required.
Traveling to Italy is just three steps away! Start your application!
Why do I need an email address?
Citizens of Saint Vincent must provide a valid email address as this is a significant step in the ETIAS application. iVisa.com will use that email address to send you the Italy ETIAS. Make sure to keep the travel document at your arrival so Italian authorities can check it.
Can I trust iVisa.com?
Yes! iVisa.com is a 100% trustable platform. We work with the highest security standards, and we have a professional team that will handle your application carefully.
Check our comments section and confirm iVisa.com has the best alternative.
How can I find more details?
Connect with our customer support agents, who are available 24/7. We can guide you through the Italy ETIAS process.
Let iVisa.com help you with the Italy ETIAS, so you can experience Italy soon!