There are many things to do in Italy, from tasting the original Neapolitan pizzas, to walking through the Roman Colosseum. You can enjoy your trip in this country if you're careful with the planification, because you cannot forget to apply for the Italy ETIAS. This document will be mandatory by 2022, so you shouldn't forget about it once it's launched.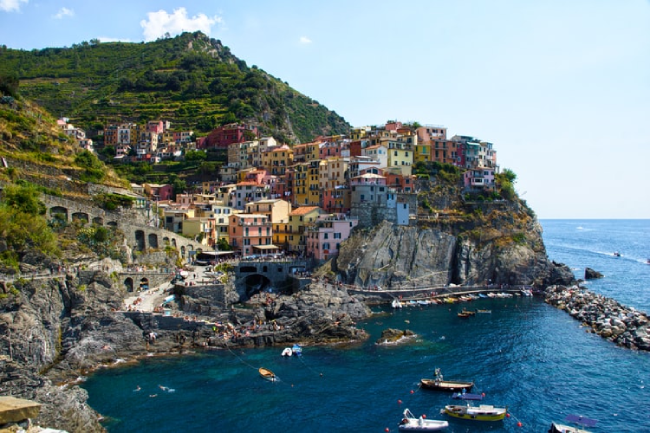 Applying for the ETIAS is easy because you don't need to attend an embassy. You can get this document by using iVisa.com's application form, especially if you want to avoid a time-consuming process that you could expect on an official website. But, you might have doubts about the application process, which is why we recommend you read the FAQs below to learn more about the Italy ETIAS for Citizens of Solomon Islands.
You can be sure that you don't need a long list of requirements or a huge amount of money to have this document. All you have to do is to find a few things that you might already have (like your passport), and pay for a small fee with iVisa.com to avoid any issues at the airport.
Keep reading for more details.
Frequently Asked Questions
What is the meaning of ETIAS?
The first thing you should know about the ETIAS is that it'll be mandatory by 2022, and it's not just important in Italy. ETIAS is the acronym for European Travel Information and Authorization System, which is an electronic visa-waiver program that the European Union (EU) created to allow the entrance of foreign citizens into the Schengen Zone. The citizens that can apply for an ETIAS are those who don't need a paper visa to visit the Schengen countries.
This document was recently confirmed as an important tool to safeguard the European territory and to mitigate illegal migration. To obtain it, you just have to complete [an online application form], meaning that you don't have to go to any embassy to apply for it. In fact, you can apply for your Italy ETIAS with iVisa.com to save a lot of time.
What you should remember is that this document will be necessary to enter any country that belongs to the Schengen Area, so be sure to choose the first country to visit as the main destination when filling in your online form, especially if you want to visit multiple countries.
Do I need an Italy ETIAS if I'm from the Solomon Islands?
If you have a Solomon passport, then you have to apply for the Italy ETIAS for citizens of Solomon Islands. This document will be obligatory for at least 62 countries, and all of them don't need a visa to enter the Schengen area. However, they won't be allowed to enter this territory without an ETIAS. This is why you have to apply for the Italy ETIAS for citizens of Solomon Islands before entering Italy.
Once you enter Italy, you don't have to apply for another ETIAS because one single ETIAS can work for the rest of your travels, as long as you remain within the Schengen Area.
What documents should I get to apply?
You don't need a long list of requirements to apply with iVisa.com. It's a lot easier to apply with our service than using another method because we only ask you to provide these documents:
A passport that shouldn't be expired when you travel to Italy and a scanned copy of the first page.
Your email address where you'll be able to get the ETIAS and other important information.
A valid credit/debit card or a Paypal account so you can pay for the entire service.
By using iVisa.com's application form you won't have to get anything else. Just remember that the ETIAS official service might need other documentation.
What are the processing times and prices?
Unfortunately, we cannot offer you the exact price of this document yet. But, we can tell you that it won't be expensive, and if you use iVisa.com's service, you'll be able to pay for the whole price, including the government's fee.
Since we always work hard to offer you a fast and safe process, you have to pay a small fee, but keep in mind that you won't have to pay anything without your authorization and until you know the total price to pay.
With iVisa.com, you can choose one of the procedure times:
Standard Processing: With the standard option you can save money because it's the least expensive, but it also has the slowest processing time.
Rush Processing: This option is faster but the price is more expensive.
Super Rush Processing: With this alternative, you don't have to wait too much because it's the fastest, but also the most expensive, of course.
How can I apply with iVisa.com?
If you apply with iVisa.com's form, then you'll be able to enjoy an effortless 3-step process. These steps are:
First, complete the questionnaire on this link and be ready to select your processing option.
Second, review the details of your information to avoid typos or mistakes and pay for the document.
Third, attach the requirements we asked for and send the online form after you review it for a last time.
Also, keep in mind that if you click on 'add applicant' you'll be able to add another person to the online form. But, you'd need to pay for that ETIAS as well.
You can see that using iVisa.com's online form is quite simple. You don't have to spend more than 15 minutes on it.
If you have questions about this process, you can always contact iVisa.com's agents.
Which countries can I visit with the ETIAS?
Keep in mind that the Italy ETIAS for citizens of Solomon Islands is useful only in the Schengen area. You cannot use this document in every country that belongs to the EU.
Non-EU eligible citizens can visit all 26 Schengen countries by having just one ETIAS application. If you want to explore more countries in the Schengen Area, you can easily leave Italy and enter the other countries by having your ETIAS. Remember that you can leave Italy by train, car, boat or plane, because there are multiple means of transportation in Europe.
In other words, by having the Italy ETIAS for Citizens of Solomon Islands you can visit not only Italy, but neighboring countries in the north like France and Switzerland. You can also visit other nations near Italy like Greece and Spain. Lastly, you can visit the mini-states of Vatican and San Marino, which are within the Italian territory.
How safe is it to use iVisa.com?
You can use iVisa.com's application form at any time from the comfort of your home or even a cozy café. That's possible thanks to our 24/7 service. Another thing you should notice is that iVisa.com's service is totally safe thanks to our modern platform and hardworking team. We always guarantee the safety of our database. You can confirm that by reading these reviews.
Where can I obtain more information?
You can contact iVisa.com's customer center to get personal attention or more info about the ETIAS. Also, you can read iVisa.com's blog site to find more FAQs and travel tips.
Apply for the Italy ETIAS for citizens of Solomon Islands to get ready for your dream travel!