Planning a trip to Italy doesn't have to be stressful. iVisa.com wants you to focus on the beautiful landscapes of Venice and the historical sites you will visit in Rome. The last thing in your mind must be travel requirements.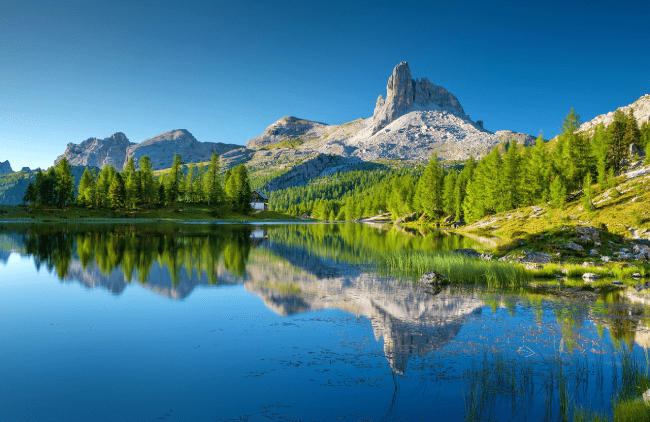 Citizens of Macedonia must have an ETIAS if they want to travel to Italy. Relax! Because iVisa.com can help you with the process so you can concentrate on the tourist activities you will do in Italy.
Speed, simplicity, and safety are the pillars of iVisa.com services. Traveling to Italy is easy with iVisa.com.
Start your journey with the following information.
Frequently Asked Questions
What is ETIAS?
ETIAS is the European Travel Information and Authorization System. The ETIAS system will protect European countries by collecting relevant information from travelers. As the process is 100% online, you only need an Internet connection and a few minutes to complete the application.
The process is simple with iVisa.com. Travel now to Italy!
I'm a citizen of Macedonia. Can I apply for an Italy ETIAS?
Over 60 nationalities are exempt from a visa to enter the Schengen zone, which means they need to acquire an ETIAS before arriving in the Schengen area. In this case, Macedonia is among the countries that don't need a Schengen visa. For this reason, citizens of Macedonia must apply for an Italy ETIAS.
Don't feel overwhelmed by the process. Let iVisa.com help you!
Can I travel to other countries with the Italy ETIAS?
Citizens of Macedonia with a valid Italy ETIAS can travel to the 26 countries part of the Schengen zone. If you are unsure about the Schengen countries, then head to the Visa Checker and confirm the countries, where ETIAS is necessary.
Traveling to Italy and Europe is possible with iVisa.com. Go for your Italy ETIAS.
How long is the Italy ETIAS valid for?
Citizens of Macedonia with an Italy ETIAS can use it for 3 consecutive years. As well, the maximum stay in the Schengen zone is 90 days within a 6-month period.
Start the application and enjoy the unique experience of traveling to Italy!
What are the requirements?
Citizens of Macedonia must provide personal information, trip details, and data about past trips to war zones, if applicable. Gather the next items as well:
A passport scan. Passports must be valid for at least 3 months from the arrival date.
A valid email address.
Payment methods, pay with a Paypal account or a credit/debit card.
In case you need some help, we have a support team ready to solve all your questions.
What are the procedure times and fees?
Standard processing service if you feel comfortable waiting a regular time for your Italy ETIAS.
Rush processing service, your requirement will be ready in less time for a higher fee.
Super Rush processing service when you need the Italy ETIAS now!
If we have any issues while working on your requirement, we will reach out as soon as possible. Start the application now!
What is the process?
Citizens of Macedonia can follow three simple steps:
Complete the electronic application with truthful information and pick a processing time according to your preference.
Review your information and select a payment method between a *credit/debit card or a Paypal account**.
Upload any documents required, like your passport scan.
How will I receive the Italy ETIAS?
Citizens of Macedonia will receive an email with the Italy ETIAS document. iVisa.com will make sure to work on your requirement and use the email address specified in the application. After you have received the authorization, we recommend printing it in order to show it upon arrival.
We promise a smooth entry to Italy with iVisa.com.
Can I trust iVisa.com?
For sure! iVisa.com has been working for years with travel documents, like the ETIAS. We are proud of our expertise and our effort to keep the highest security standards.
Read more about iVisa.com in the reviews sections. Focus on your Italian journey, and we will take care of the rest!
I have some questions, who should I contact?
Contact our customer support team that is available 24/7. Our agents will be happy to guide you through the ETIAS process.
Explore the main page for more details about iVisa.com services. Traveling was never this easy!