Japan is a quaint country which is located in the eastern part of Asia along the north-west Pacific Ocean. The country is astoundingly beautiful, it is rich in its culture and heritage and proudly celebrates it.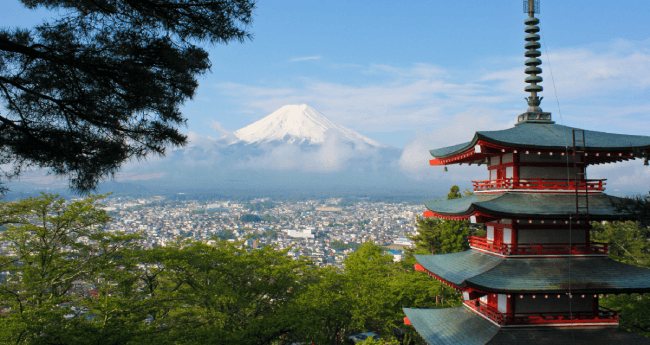 Several lovers of the Olympian game who wish to watch or are to participate in this event, will require the latest government implemented Japan Olympics e-Visa. This document can easily be obtained with the help of iVisa.com.
The procedure is fairly simple and hassle-free and does not require much time. The easiest and fastest way to get hold of the Japan Olympics e-Visa is to visit the website of iVisa.com and begin the process by filling out the application form and attaching the essential documents, after which you can sit back and relax while we get your work done in no time.
Read on to find out more about the Japan Olympics e-Visa Requirements.
Frequently Asked Questions
You can find most of the answers to your queries in this section. Browse through these Frequently Asked Questions to get a better idea about the Japan Olympics e-Visa.
What is the application process?
The application procedure to obtain the Japan Olympics e-Visa through iVisa.com is simple, follow these steps:
Start by visiting iVisa.com and filling out the e-Visa application form carefully.
Then select the processing time as per your choice.
Lastly, you will have to scan and attach the essential documents required and submit your form. Make the payment via your preferred mode of payment.
Click here and get started with the application process.
What is the Japan Olympics e-Visa?
The Japan Olympics e-Visa is a special electronic travel authentication document that allows people of different nationalities to enter Japan for the Olympics. This is a printable visa that allows only a single entry and a short stay.
Find out more about the Japan Olympics E-Visa Requirement
What are the other essential documents required?
There are some documents required while applying for the Japan Olympics e-Visa which are as follows:
A recent clear digital photo of you.
A valid and updated passport with a minimum of six months of validity.
A scanned copy of your passport's information page.
Accommodation details of your stay in the country like hotel reservations or invitation letters.
Documents proving your purpose of travel – e.g., travel itinerary.
A proof of sufficient funds for your stay.
A return flight ticket showing that you will leave the country.
A well-functioning email address via which you can receive your documents.
A credit/debit card to pay for your form.
What is the processing time and price?
Upon fulfilling the eligibility criteria for the Japan Olympics e-Visa requirement, you can select your processing time. They are:
Standard Processing, an economical option that offers the usual delivery time of your documents.
Rush Processing that can deliver your documents ahead of the standard time for a little extra sum.
Super Rush Processing will get you your documents at the earliest for an extra rate.
How safe is iVisa.com?
iVisa.com is safe and trustworthy. If you want to work with us for your documents. you can be rest assured that your documents are in good hands. You can head over to our website and read our client testimonials.
I still have questions, what do I do?
You can clear any further queries regarding the Japan Olympics e-Visa by contacting our customer support agents who are available 24*7.
Visit iVisa.com for more related information.
iVisa Recommends
Japan is one of the most beautiful and aesthetic countries in the world, with cities and places that will leave you in awe. The foremost of them is the capital city of Tokyo which is a dynamic ultramodern city that has some of the most unique creations of mankind.
Even walking through the streets of Tokyo will leave you mesmerized. Another place that you ought to visit is the UNESCO site, Mount Fuji. The purity and sanctity of the mountains have people going to the place on a pilgrimage for years now. You cannot miss the historical Hiroshima Peace Memorial Park if you're a history geek. Another unique and beloved tourist spot is the bamboo forest in Kyoto.
iVisa.com wishes you an amazing trip to Japan!