When preparing for a trip, you must have all the necessary documents to have a smooth flight. For example, we usually think about our suitcase, ticket, hotel, travel insurance, and of course, passport and visa.
Typically, we have everything prepared, or we know what we will bring, but with the visa, this is not always the case. As a result, many travelers must hire travel agencies or search by the hour for travel requirements to the country.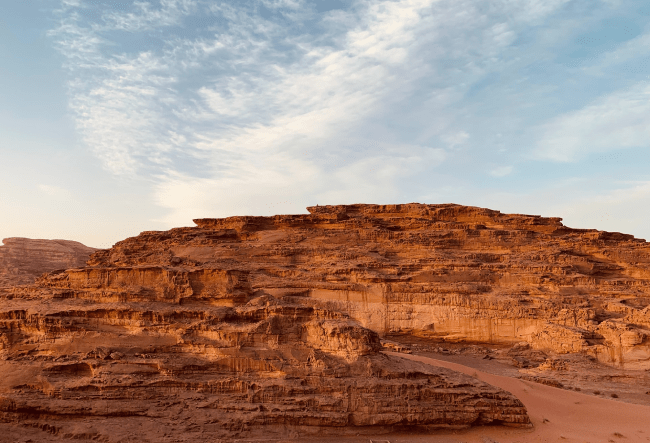 Well, with iVisa, that's over. We will provide you with all the information you need at hand, not only with a visa checker but with various items like this one.
In the case of Sri Lanka, its citizens must apply for a tourist visa to enter the country. But don't worry, getting all the travel documents has never been easier. We provide you with a simple process where you can apply in a matter of minutes and wait for your document at home.
Everything you need to know about the Jordanian Tourist visa and more
Let's start this journey together. We've compiled the most relevant information for you, a Sri Lankan citizen, so that you can process your visa with peace of mind.
What is the Jordan visa, and how can I obtain it?
The Jordan visa is a document enables travelers to enter the country for tourism, such as recreation, sightseeing, or visiting friends or relatives. Sri Lankan citizens can always apply for this document if they do not have a residence or occupation in Jordan.
This Jordan visit visa is valid for up to 30 days Per Entry. Additionally, it's not a multiple entry visa but a Single Entry visa. This is not a Jordan Pass online visa, a visa on arrival, or a student visa; it is a tourist visa only.
This process is simple to complete with iVisa. We take care of the application process for your Jordan visa, so you will not have to wait in line or deal with the stressful online process.
To apply for the document, you must fill out our processing form, review the required documents, pay the processing fee and follow the steps. But don't worry if you don't understand. We have a group of experts who will be able to help you with any additional questions.
At the end of the process, we will send you your approved tourist visa by email, so be sure to provide an updated email address.
Does everyone have to apply for this type of document?
Only some countries are exempt from the visa requirement to enter Jordan and can enter without a visa. These countries are Saudi Arabia, Bahrain, Egypt, United Arab Emirates, Kuwait, Lebanon, Oman, Qatar, Palestinian Territories, and Turkey.
However, it is important to consider that if you belong to a country that requires a visa to travel, no matter your age, everyone will have to apply for a visa.
What documents do I need to apply for this travel document?
To obtain this document, you must present some documents according to the Jordan Visa policy. These are the following:
Passport photo - You must present a photo that is no more than 6 months old. You can request one within our services if you do not have one.

Passport Valid - Original passport with at least 6 months validity remaining on the date of travel and have at least 2 unmarked visa pages.

Copy of passport - You must provide the pages showing your photo, your data, and the dates of issue and expiration of the passport.

Accommodation reservations - You must have a hotel reservation in the country for the duration of your visit. You can obtain refundable reservations in case your visa is denied.

Travel reservations - It is vital to have a return ticket to Jordan.

Bank statement - The bank statement must clearly show the applicant's name as the account holder, account balances, and dates.

Travel Itinerary - The travel itinerary is a travel reservation to and from Sri Lanka in your name.

Email - You must provide your email address to submit your travel documents or contact us with any questions.

Payment method - To pay at iVisa, you only need a credit or debit card.
What is the cost of this travel document for Sri Lankan citizens?
iVisa offers 3 processing options. There are no visa fees waived. These are as follows:
Standard Processing Time: USD $53.99 – 7 days.

Rush Processing Time: USD $88.99 – 5 days.

Super Rush Processing Time: USD $129.99 – 3 days.
When is the best time to visit Jordan?
The best times to travel to Jordan are spring and autumn, as temperatures are more pleasant and warm, perfect for sightseeing. It is also advisable to find out about the climatic differences between the regions. Although the temperature in the eastern desert is bearable in summer, the southern desert can be too hot to travel.
Among the most exciting destinations to visit is the inevitable Petra, also known as The Lost City or The Pink City because of the color of the stones surrounding the archaeological site.
In Petra, we can find beautiful monuments such as the Tomb of the Obelisks, the Triclinium of Bab As-Siq, and the famous As-Siq, an impressive gorge 1200 m long, deep and narrow, of breathtaking beauty.
You will also find the Al-Khazneh, a famous and beautiful monument of 30 m wide and 43 m high, carved in the second century BC.
In addition, you can admire places like the High Place of Sacrifice, the Street of the Terrace of Facades and the Roman Theater, the Royal Tombs, the Tomb of Sextus Florentinus, and the Street of Columns, which will complement your trip there very well.
COVID-19 Requirements and Restrictions in Jordan
Today it is no longer required to present a negative PCR test upon arrival, a vaccination certificate, or perform quarantine.
The only requirement is valid medical insurance for your stay in Jordan. Note that proof of vaccination is required to enter public places such as shopping malls, government buildings, and hotels.
However, this information can change quickly, so we always advise you to check for the latest travel updates the days prior to your trip.
Where can I contact you?
If you have questions about the services offered, we recommend that you contact our customer service team or via email at [email protected]. Our experts are available 24 hours a day to assist you.