Like many other countries, Kenya established new conditions for those who wish to enter its territory since the border re-opened in August 2020. The new requirements are an effort by the local government to reinforce the pre-existing contingency measurements to prevent the spread of Coronavirus among the inhabitants of Kenya. The latest of these requirements is the Health Declaration. This mandatory travel document gathers information about your current health condition to help authorities determine if you are eligible for entry permission.
Completing the Health Declaration could be difficult without the proper experience. That is the reason why iVisa.com created the online application form. This 100% online document allows you to process your request smoothly and in just a few minutes. Plus, our experts can help you along the way to ensure the best result.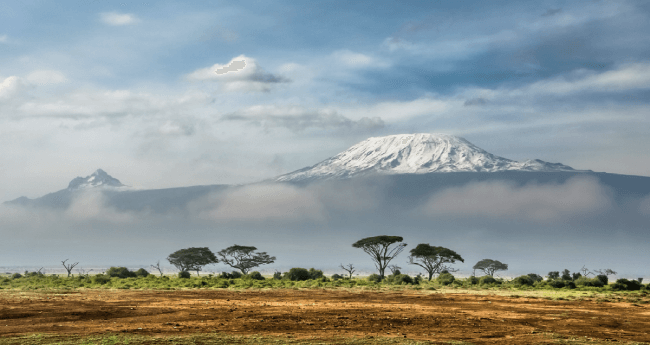 However, this is not the only thing you should consider before planning your trip to Kenya. In this article, you will find everything about the entry requirements for Kenya covid 19.
How to complete my Health Declaration with iVisa.com?
After a few steps, you will be ready to submit your application:
Start a new online form type in your information as requested.
Include a copy of your valid passport.
Select the most suitable option to process your request.
Get the QR code in your email inbox.
Print a copy of the QR code. Also, keep the digital file on your phone. Border officers in Kenya may require you to display it.
Is it useful to apply in advance for the Health Declaration?
You can be sure you'll get nothing but benefits by applying in advance. This service gives you the advantage of getting more time to complete your application at your own pace. Also, it allows you to edit the info in the online form to get better results. Please consider that we can process your application only 96 hours before the date of your departure. Find more about the entry requirements for Kenya Covid 19 in the FAQs.
Frequently Asked Questions
How long does it take to apply for the Health Declaration?
As mentioned above, the online form from iVisa.com allows you to complete the process in no more than 15 minutes.
Do I need a COVID vaccine or vaccination certificate to enter Kenya?
COVID-19 vaccination passports or certificates are not mandatory to enter Kenya. Now, fully vaccinated passengers with a valid COVID-19 vaccination certificate won't need to present a negative PCR test.
Since information may change quickly, we advise you to follow up on the latest Kenya travel updates and/or contact your local embassy.
Do I need to take a coronavirus test to visit Kenya?
COVID test prior to arrival: PCR within 72 hours
COVID test on arrival: Rapid antigen test on arrival
COVID test exemptions: Children under 5 and fully vaccinated travelers.
What are the required documents to apply for the health declaration?
To get the QR code for your Health Declaration with iVisa.com, you need three items:
Your current passport (six months of validity left).
Your email account (to receive your QR code).
A payment method: debit/credit card or Paypal account. Right below, you will find the Entry requirements for Kenya covid 19.
What are the requirements to enter Kenya during Coronavirus?
You must provide a PCR test certificate with a negative result for Covid-19, within 72 hours before arriving in Kenya.
It is necessary to upload your Covid-19 test certificate on the African Center for Disease and Control site. After checking the validity of your test, you will receive a trusted traveler certificate. (Necessary to enter Kenya).
Present a copy of the Health surveillance form together with the QR code.
Follow the health screening procedures on arrival.
Passengers from certain countries must complete a 14-day quarantine. Check the list of exemptions on the Kenyan Ministry of Health's Covid-19 website.
If you show symptoms of Covid-19 on arrival, you will be required to quarantine in your accommodation for 14 days. This rule also applies if you were seated on a flight two rows from anyone found to be displaying symptoms.
Now that you know the entry requirements for Kenya Covid 19, we invite you to start filling the application form.
Do I have to quarantine when I get to Kenya?
Quarantine requirements: There are no quarantine requirements in Kenya.
What restrictions should I follow during my visit to Kenya?
The use of face masks in public spaces is mandatory.
Due to the nationwide curfew, everyone must stay at home/accommodation daily, from 10 pm to 4 am. It runs from 4 January to 12 March 2021. Those violating the curfew may be arrested and led to immediate quarantine for 14 days.
Do not use public transport or private vehicles that exceed 50% of their capacity. Be aware that some regions or cities may have additional restrictions. Check with your host or local authorities before moving to a different location to avoid problems.
What is the pricing for the Health Declaration with iVisa.com?
Standard Processing Time:

24 hours

-

USD $40.49

.
Rush Processing Time:

8 hours

-

USD $69.99

.
Super Rush Processing Time:

4 hours

-

USD $114.99

.
Is the online service of iVisa.com safe?
iVisa.com is positioned as one of the safest online services to process travel documents. Our security systems protect users from any possible threat while processing their applications. Feel free to visit our customer reviews section to see the results we get for our users.
Is there more information about the Health Declaration available?
At iVisa.com, you can find the latest updates about the travel world. Our customer service center operates 24/7 to assist you with any travel document or answer your questions.
iVisa.com Recommends
Kenya is one of the best places in the world to see stunning African wildlife. This country holds at least 10 of the best places on the continent to go to Safari and have close encounters with the local fauna. We present you two of the most recommended activities to do during your visit to Kenya. Between July and October, you have the possibility of tracking the great migration of millions of wildebeest through the Masai Mara National Reserve. This unique spectacle includes not only wildebeest but also zebras and antelopes and their predators moving over 480 km. to find greener grass due to the rainy season. This priceless spectacle can be viewed from a plane, a hot-air balloon, by horseback riding, or by a driven tour. For those travelers who prefer a less demanding but equally rewarding activity, the Sheldrick wildlife trust outside Nairobi is the place to go. This sanctuary hosts nearly a hundred orphan elephants rescued from certain death after losing their parents due to illegal hunting and ivory trafficking. Visitors can create a lifetime memory by feeding a baby elephant and contribute to the preservation of this majestic animal.