If you are from Qatar and you are thinking of traveling to Kenya, this article is tailor-made for you. The country is located in the East African region and borders South Sudan, Ethiopia, Somalia, and Uganda. It and turquoise waters. The country has a tropical climate with an average temperature of 27 degrees Celsius.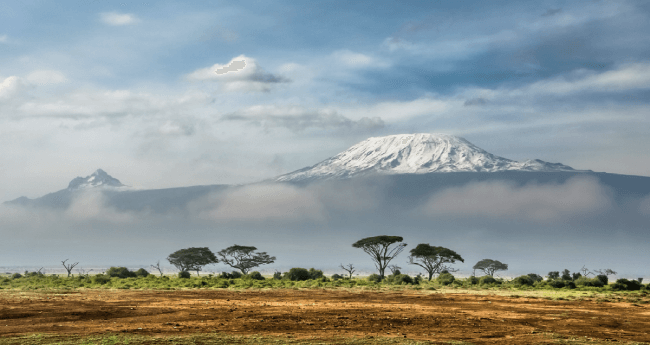 At iVisa.com, we help you with your Kenya Visa from Qatar process in an easy and fast way. Get started with your application now, but first keep reading, here you will find the answers that you are looking for in this process.
Frequently Asked Questions
What are the COVID-19 restrictions for Kenya?
We invite you to visit our product page so that you are updated all the time before your trip on the regulations that Kenya has to enter this country. We remind you that these regulations are to prevent the spread of COVID-19.
What is the Kenya Visa?
The Kenyan Tourist e-Visa is the authorization that the government of this country grants you to visit for 90 days in Total. This document can be processed online, so here we help you with this, avoiding confusion and stress.
Qatari citizens are not exempt from this document.
How long is the Kenya visa valid for citizens of Qatar?
The Kenya Visa from Qataris valid only for 90 days after issued with a Single Entry. If you want to go out of Kenya and later enter again, it is necessary that you obtain the visa again.
What documents do I need for the Kenya visa If I am from Qatar?
To apply for your Kenya Visa from Qatar, you must have the following documents:
Minors Passport Bio Data Page (if applicable)
Applicant Photo and passport cover
Passport Personal Details Scan
Airline Confirmation and proof of accommodation (if applicable)
Cover Letter (if applicable)
Host's ID (if applicable)
Hospital Letter (if applicable)
Appointment letter from Kenyan hospital (if applicable)
Organization's Certificate of Registration in the justice authority (if applicable)
Work ID of the host (if applicable)
Host's Passport Personal Details Scan (if applicable)
Employment Proof (if applicable)
Previous Visas Last Year (if applicable)
Is this list a bit long? But they are easy-to-prove documents, so don't worry, you collect them, and we take care of the rest of the paperwork, it's that simple!
How much are the costs and processing times?
You are going to love this! We have 3 options with different prices depending on how fast you need your Kenya Visa from Qatar. For this, you can choose which modality suits you best from the following.
Standard Processing:

6 Business Days

-

USD $80.69

.
Rush Processing:

4 Business Days

-

USD $99.69

.
Super Rush Processing:

2 Business Days

-

USD $120.19

.
We remind you that you can pay with your debit or credit card.
Can I trust iVisa.com?
Of course! We strive every day so that each of our clients has a good experience, so with our long history, they can tell you for themselves. You can enter our client reviews so that you take the step and sign up to take the trip of your life to Kenya.
Where can I find more information?
Is there a question that is bugging you about your Kenya Visa from Qatar? Don't worry! Our great customer service team will help you solve it. We are connected 24/7, so if you wake up at midnight or early in the morning thinking about your trip, feel free to write to us.
iVisa.com Recommends
Mombasa is the second-largest city in Kenya and is home to some beautiful beaches. There are tons of tourist attractions here, including the Old Town, Diani Beach, and Fort Jesus. You may also want to consider visiting Malindi, which is located just south of Mombasa and offers a variety of activities: scuba diving, snorkeling, fishing, and hiking.
Lake Nakuru is a very popular destination because it is close to both Nairobi and Mombasa. It is known for its flamingos and is one of the most visited sites in East Africa. It is possible to stay at any of the lodges around the lake, so you won't necessarily have to travel far to enjoy this area.
Masai Mara is another popular location for tourists. It is famous for being the habitat of the "big five" – lions, leopards, elephants, rhinos, and buffalo. This park is open year-round, but is especially busy during the dry season (May-October).
Are you ready for a new adventure in Mombasa, and other incredible places to see? Start the application now and get soon the Kenya Visa from Qatar.