Kenya is a country of natural and wild wonders that you have to give yourself the luxury of knowing. At iVisa.com, we help you prepare the documentation for your trip if you are from the United States.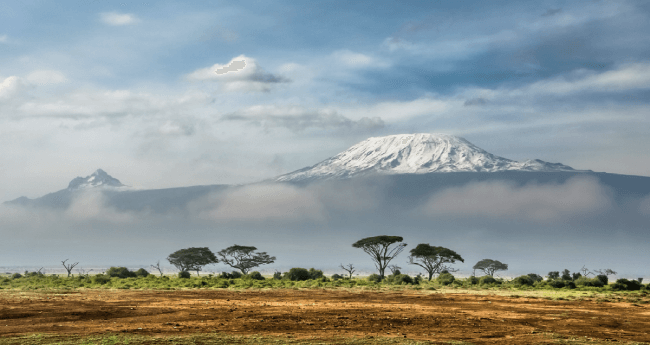 Keep reading here. We will give you all the information about the Kenya Visa for US citizens cost.
Frequently Asked Questions
What are the COVID-19 restrictions for Kenya?
Each country has its own regulations regarding COVID-19. We invite you to know the updates on the restrictions in Kenya before making your trip on our product page.
What is the Kenyan Tourist e-Visa?
US citizens need a Kenyan Tourist e-Visa, which is a document in PDF format authorizing entry into the country officially by the government.
How long is the Kenya visa valid?
This visa is valid in the country for 90 days after issued with a Single Entry. Want to learn more about the Kenya Visa for US citizens cost? Keep reading this article.
What documents do I need for a Kenyan Tourist e-Visa if I am from the US?
For the Kenya Visa for US citizens, you need the following documents to apply:
Minors Passport Bio Data Page (if applicable)
Applicant Photo and passport cover
Passport Personal Details Scan
Airline Confirmation and proof of accommodation (if applicable)
Cover Letter (if applicable)
Host's ID (if applicable)
Hospital Letter (if applicable)
Appointment letter from Kenyan hospital (if applicable)
Organization's Certificate of Registration in the justice authority (if applicable)
Work ID of the host (if applicable)
Host's Passport Personal Details Scan (if applicable)
Employment Proof (if applicable)
Previous Visas Last Year (if applicable) It may seem like a long list, but with our help, we will guide you to do this in a simple and fast way, so don't worry!
How much does the Kenya Visa for US citizens cost? Continue reading our article to find out.
How much are the costs and processing times?
We have developed three options for the Kenya Visa for US citizens cost that suit your needs according to the speed at which you need your visa. Here you can choose the most suitable option for you. You can make the payment using a credit or debit card.
Standard Processing:

6 Business Days

-

USD $80.69

.
Rush Processing:

4 Business Days

-

USD $99.69

.
Super Rush Processing:

2 Business Days

-

USD $120.19

.
Can I trust iVisa.com?
You can trust iVisa.com with peace of mind. We are proud to share with you our extensive experience helping with visa processes around the world. So to make you feel more comfortable; we invite you to read our client reviews. Here you will learn more about the testimonials of our clients.
Where can I find more information?
You can find out more information with the fabulous customer support team we have for you. Don't feel overwhelmed by questions that are keeping you up at night, we are available 24/7 to help you clear your doubts about Kenya Visa for US citizens cost.
iVisa.com Recommends
You already know about the Kenya Visa for US citizens cost, now it's time to give you some recommendations for your trip to Kenya.
1) Lamu - One of the oldest inhabited areas of Kenya, Lamu was originally settled by the Somali Bantu, who came from the Horn of Africa between the 6th century BC and the 15th century AD. Today, it serves as a popular tourist destination among both foreigners and Kenyans alike due to its unique sights and cultural attractions.
2) Amboseli National Park – Also known as Lake Amboseli, this park sits on the border with Tanzania. It covers over 1,200 square miles of acacia savannah, open plains, wetlands, swamps, grasslands, woodlands, montane thickets and subalpine meadows. Home to the world renowned mountain ranges of Kilimanjaro and Mount Kenya, Amboseli is also known as 'the birthplace of man' because of its fossilized hominid remains that date back millions of years.
3) Masai Mara National Reserve –Lying within the Great Rift Valley, the Masai Mara is the largest single ecosystem in the Great Rift Valley region and home to the endangered black rhino as well as lions, cheetahs, giraffes, zebras, wildebeests, antelopes, monkeys, and other animals. This reserve is best visited during the dry season when the migration of wildlife takes place.
Are you ready to apply for your Kenya visa? Start now with this new experience!