Are you planning your next vacation, and Kenya is on your radar? Kenya is a country with significant wildlife that will make your heart flutter. At iVisa.com, we want to help you travel to Kenya without any problems obtaining your visa.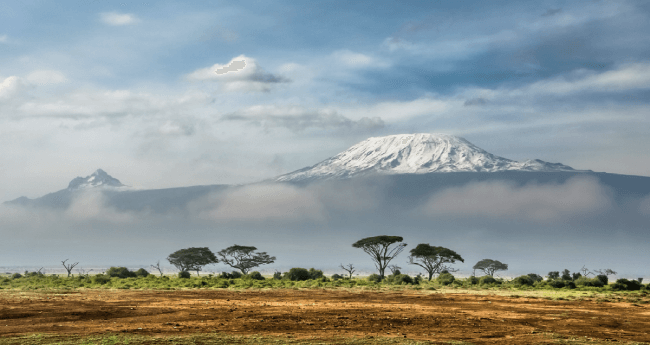 You may be wondering about the Kenya Visa validity, here we'll answer you. Keep reading this article so that you are closer to taking the step of obtaining your visa.
Frequently Asked Questions
What are the COVID-19 restrictions for Kenya?
The COVID-19 restrictions are constantly changing, so it is essential that you are updated daily on the different regulations on our product page.
What is the Kenyan Tourist eVisa, and how do I apply for it?
The Kenyan Tourist eVisa allows you to enter Kenya as a tourist. You also need to know that there is an East Africa Tourist Visa, a document that besides Kenya, enables you to enter Rwanda, and Uganda.
Interesting? Here we tell you the Kenya Visa validity, so you know which type of visa to choose when you are making your trip.
The Kenya Visa validity depends on which one you select for your trip. This means that both visas, the Kenyan Tourist eVisa and the East Africa Tourist Visa, have the same duration of 90 days after arrival, the only change is the number of entries. The Kenyan Tourist eVisa has a Single Entry, and the East Africa Tourist Visa has multiple entries.
What documents do I need for a Kenyan Tourist eVisa?
For the Kenya Visa validity, you need the following documents:
Minors Passport Bio Data Page (if applicable)
Applicant Photo and passport cover
Passport Personal Details Scan
Airline Confirmation and proof of accommodation (if applicable)
Cover Letter (if applicable)
Host's ID (if applicable)
Hospital Letter (if applicable)
Appointment letter from Kenyan hospital (if applicable)
Organization's Certificate of Registration in the justice authority (if applicable)
Work ID of the host (if applicable)
Host's Passport Personal Details Scan (if applicable)
Employment Proof (if applicable)
Previous Visas Last Year (if applicable)
How much are the costs and processing times?
The process and cost for the Kenya Visa validity depend on what is best for you. At iVisa.com we think about your pocket, so according to the speed with which you need your visa, it will be less or more expensive.
Also, the cost varies according to the visa option you choose.
Kenyan Tourist eVisa:
Standard Processing:

6 Business Days

-

USD $80.69

.
Rush Processing:

4 Business Days

-

USD $99.69

.
Super Rush Processing:

2 Business Days

-

USD $120.19

.
East African Visa:
Standard Processing:

6 Business Days

-

USD $134.81

.
Rush Processing:

4 Business Days

-

USD $153.81

.
Super Rush Processing:

2 Business Days

-

USD $174.31

.
Can I trust iVisa.com?
Of course, you can trust iVisa.com to carry out your visa process. We want to be part of this process and that you travel safely to Kenya. We invite you to read our client reviews and start this process now so that you live an unforgettable trip.
Where can I find more information?
If you have any further questions or comments regarding Kenya Visa validity, please do not hesitate to contact us. We have an excellent customer service team that will be happy to help you with whatever you need.
iVisa.com Recommends
You already know about Kenya Visa validity; now it's time for you to know about Kenya, so you can plan your trip.
1) Mount Kenya: Mt. Kenya is the second-highest mountain in Africa (after Kilimanjaro), and although it might seem difficult to climb, it's worth the effort. Its peak stands 2,345 meters above sea level and provides stunning views of the surrounding areas.
2) Kisumu: Kisumu is the largest city in western Kenya, and unlike other cities in the region, it doesn't feel like a collection of villages. Instead, it offers plenty of attractions, including the Kisumu Market, located by the train station, where you can find lots of souvenirs and eat delicious food.
3) Naibokwe Game Reserve: Located near the town of Naivasha, this reserve offers up-close encounters with lions, cheetahs, giraffes, zebras, antelopes, elephants, and hippos.
4) Masai Mara: One of the most famous game reserves in Africa, the Masai Mara is known for its abundant population of wildebeests, zebras, gazelles, and other large mammals. And the great thing is that the majority of the animal sightings happen right outside the gate!