Since the United Kingdom is one of the countries with the most reported cases of Coronavirus in the world,many countries have banned British citizens from entering their territories. However, some places, like Kenya, are allowing UK citizens to enter under certain conditions.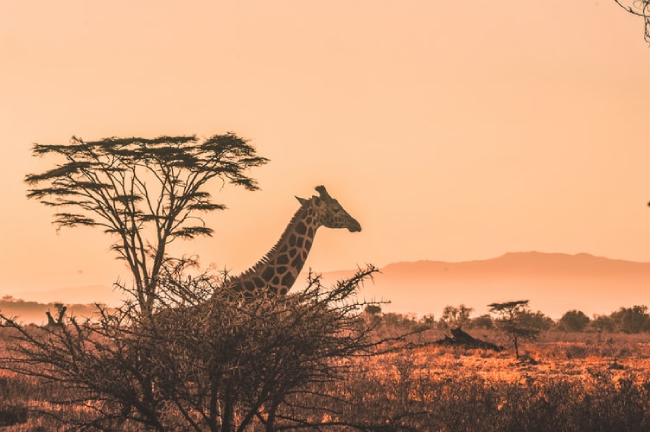 Today, if you come from the UK and wish to visit Kenya, you must obtain two travel documents. They are the East Africa Tourist Visa and the Health Declaration. Both are mandatory for permission to enter .
iVisa.com offers an online service to help you get your documents with professional guidance, and best of all, from your preferred couch at home. All you have to do is to access the online form and complete the process.
To learn how citizens of the United Kingdom can enter Kenya during Coronavirus, we invite you to read the FAQs below.
Frequently Asked Questions
How long are my travel documents valid?
The Health Declaration is valid for a single entry. You must use it within four days of it being issued. The East Africa Tourist Visa is valid for multiple entries and allows you to stay for 90 days per entry.
Next, you will find related questions about how citizens of The United Kingdom can enter Kenya during Coronavirus. We invite you to read this blog.
Do I need a COVID vaccine or vaccination certificate to enter Kenya?
Yes, all passengers aged 18 and over arriving in Kenya must have proof of full COVID-19 vaccination through any entry point. Please note that fully vaccinated travelers must upload their vaccination certificates to the Global Haven platform before departure.
Since information may change quickly, we advise you to follow up on the latest Kenya travel updates and/or contact your local embassy.
Do I need to take a coronavirus test to visit Kenya?
COVID test prior to arrival: PCR within 72 hours
COVID test on arrival: Rapid antigen test on arrival
COVID test exemptions: Children under 5 and fully vaccinated travelers.
What documents do I need to apply?
To process your Health Declaration with iVisa.com, a passport with 6 months of validity left beyond the date of your arrival is the only document you will need. You will also need an email address and a payment method of your preference: debit or credit cards.
Before sending your request for the East Africa Tourist Visa, you should also gather the following:
Presentation letter. State the reasons for your trip.

Proof of Accommodation. Provide the address of the place you are staying in Kenya, whether it's a hotel room or a rented flat. If you plan to visit different places during your visit, you should include a detailed list of names and locations.

A recent picture (passport-style)

Your passport details. (scanned image).

Flight reservation. (the dates of arrival and departure from Kenya must match the reservation at your hotel.

If you are staying with a citizen or permanent resident of Kenya, include your host's ID card, work ID, and a scan of their passport.
Learn more about How Citizens of The United Kingdom Can Enter Kenya During Coronavirus.
Do I have to quarantine when I get to Kenya?
Quarantine requirements: There are no quarantine requirements in Kenya.
What are the requirements for UK Citizens to travel to Kenya?
You must present a negative PCR test result taken within 72 hours before traveling to Kenya.
Upload your test result on the African center for Disease & Control site to get a trusted traveler certificate. (mandatory).
Print a copy of the Health surveillance QR code.
Passengers from countries considered a threat to Kenya's health must quarantine for 14 days upon arrival. The list of exemptions is frequently updated. Check it before departing on the Kenyan Ministry of Health's Covid-19 website.
If you were seated within two rows of anyone displaying symptoms on your flight, you will have to quarantine upon arrival at your accommodation for 14 days too.
Have you found out all you need to know about how citizens of the United Kingdom can enter Kenya during Coronavirus? Then, we invite you to start completing your application today.
What restrictions are in force in Kenya in 2021?
To be fully aware of how citizens of The United Kingdom can enter Kenya during Coronavirus, consider the following:
Wearing a face mask in public spaces is mandatory.
Obey the nationwide curfew daily from 10 pm to 4 am.
Do not take public transport which exceeds 50% of capacity. This restriction also applies to private vehicles.
Avoid crowded public places.
What is the cost of the Health Declaration and the East Africa Tourist visa with iVisa.com?
For the Health Declaration, you have the following options:
Standard Processing Time:

24 hours

-

USD 30.49

.
Rush Processing Time:

8 hours

-

USD 52.99

.
Super Rush Processing Time:

4 hours

-

USD 106.99

.
To process your request for the East Africa Tourist visa, we offer you three alternatives:
Standard Processing Procedure:

6 Business Days

-

USD 175.99

.
Rush Processing Procedure:

4 Business Days

-

USD 209.99

.
Super Rush Processing Procedure:

2 Business Days

-

USD 245.99

.
Is iVisa.com a safe service?
We are the safest option to process your travel documents. Over the years, thousands of travelers have trusted our services and obtained the best results. Check the comments section at iVisa.com to see what users think about our services.
Can I get more information?
Of course. The customer service of iVisa.com is always ready to provide all the information you may need regarding how citizens of the United Kingdom can enter Kenya during Coronavirus.
iVisa.com recommends
Traveling through Kenya is a wonderful experience. The sights, sounds and colours will captivate travelers and getting around is easy too. You can choose from a wide range of transport options, and there's something for everyone, from private taxis to local buses. Anyway, you don't need to spend a lot of money to enjoy the best of this African country. Here we recommend a couple of alternatives for a budget trip when visiting Kenya.
Enjoy the Bioluminescence at Kilifi. This creek side town is the perfect spot for adventurers who enjoy the artistic environment and Bohemian life. The place is full of cafes and yoga studios. At night, the must-do activity is to swim in the sparkling waves at the shore.
Beach days at Watamu. North of Kilifi is the stunning town of Watamu. This beach destination has the best beaches in all of Kenya. Its spectacular white sand and magenta waters provide the best tropical experience to visitors. As one of the most touristic points in the country, you can find high-quality cafes, gelato, and international dishes at a great price.