Kenya is a wonderful country to connect with nature and spot wildlife. But, as you're planning this trip, you may have questions about vaccine requirements.
Since the COVID-19 pandemic, the world has paid more attention to vaccines, but in some destinations, they were always part of the travel plans. Kenya is one of these destinations, facing problems like virus transmission through mosquito bites and other endemic health risks.
"Do I need a rabies vaccination?", "Is a hepatitis B vaccine required?" or "What are the infectious diseases I can avoid?" are some of the questions travelers may ask themselves. In this article, you will find helpful information to be ready for this trip.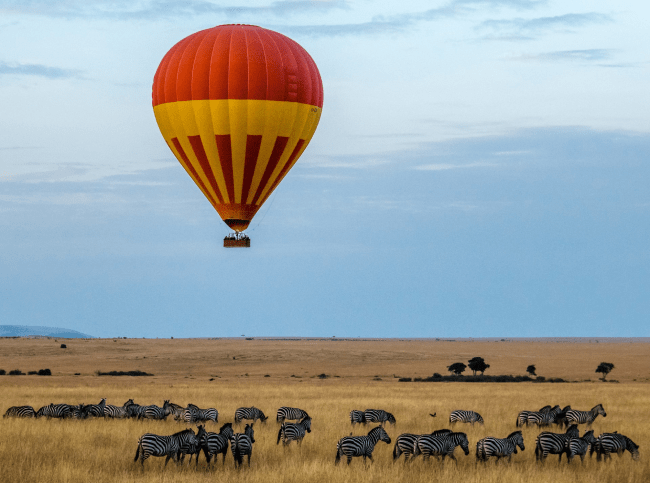 Frequently Asked Questions
Do I need a vaccine to travel to Kenya?
Yes, there are some vaccines you should take to avoid a severe disease. The Kenyan government requires a yellow fever vaccine for travelers visiting areas with a high risk of the disease. Besides that, COVID-19, Hepatitis A, Hepatitis B, Rabies, Cholera, Typhoid, and routine vaccinations are recommended.
Routine vaccines: Chickenpox (Varicella), Diphtheria-Tetanus-Pertussis, Flu (influenza), Measles-Mumps-Rubella (MMR), Polio, and Shingles.
Besides vaccination, avoid contact with infected animals, and pay attention to possible contaminated food and contaminated water. These simple precautions can avoid many diseases, such as meningococcal meningitis or parasitic infection. When visiting rural areas, you can also take malaria tablets for prevention.
Find further information on vaccination and medical treatment from a travel medicine specialist at CDC website.
Traveling to this destination country, do I need a yellow fever vaccination certificate?
Yes, you need a yellow fever vaccine if you visit the North Eastern and Coast Provinces; Kilifi, Kwale, Lamu, and Malindi states; and the cities of Mombasa and Nairobi. These areas offer a high risk of mosquito bite transmission. So the vaccine is mandatory for all visitors over nine months of age transiting through these regions.
Simple protective measures can also be helpful to avoid yellow fever and other mosquito-borne diseases, such as using insect repellent and not going out with exposed skin.
Health risks: Do I need a COVID-19 vaccine to enter Kenya?
COVID-19 vaccination passports are not mandatory to visit Kenya. Now, fully vaccinated passengers with a valid COVID-19 vaccination certificate won't need to present a negative PCR test. Full vaccination means receiving the prescribed doses of a specific vaccine with the latest shot at least fourteen (14) days before arrival (not including the day of vaccination).
Since information may change quickly, we advise you to follow up on the latest Kenya travel updates or contact your local embassy.
Do I need to take a COVID-19 PCR test before traveling to Kenya?
All unvaccinated travelers over 12 years old have to present a negative PCR test result. The test must be performed within 72 hours before departure. Only children under 12 years of age are exempt from this protocol.
Do I have to quarantine once I arrive in Kenya?
No, you don't. The Kenyan Healthcare System doesn't currently require quarantine.
Do I need a visa to travel to Kenya?
Are you excited about a vacation in a tropical climate? But first things first: travelers from most countries need to present a visa to enter Kenya. The good news is that there are options to apply online without visiting an embassy.
A Kenya eVisa is a 90 days in Total valid for 90 days after issued. The visa application is quick and easy; filling out the form takes a few minutes, and you will receive the document in your email.
Another option is the East Africa Tourist Visa, a unified electronic visa for Kenya, Rwanda, and Uganda. It allows Multiple Entry into the three territories and is valid for 90 days after arrival after arrival.
What documents are required when applying for a Kenyan eVisa?
Before applying for a travel visa, you should have all the following documents ready and verified:
Valid passport – At least six months of validity. You must provide a copy of the passport's last page, a scanned copy of the biodata page, and the passport cover.

Proof of Accommodation – Arrival and departure dates must match the proof.

Applicant Photo – If you don't have one, you can use the iVisa Photo Service.

Ticket to return home or for an onward destination

Email address – To receive the visa

Payment method – a credit or debit card.
How do I apply for a Kenyan eVisa?
The East African e-Visa and Kenya eVisa are 100% online and have similar application steps. You can apply through the iVisa app, track your visa status, and receive the document directly on your device. Alternatively, you can fill out the application form on the iVisa website and receive notifications in your email. Regardless of the platform, please follow these instructions to apply:
First, read all the information and complete the simplified form with your details. Then, choose the preferred processing time for your visa.

Second, double-check your information to avoid any mistakes. After that, select a payment method for the eVisa fee.

Third, attach the required documents and click the 'submit' button.
What are the processing times and fees?
iVisa offers different processing time options for each document, and you can decide what suits you best.
Kenya eVisa
Standard Processing: 6 Business Days for USD $108.19.

Rush Processing: 4 Business Days for USD $147.19.

Super Rush Processing: 2 Business Days for USD $191.19.
East Africa Tourist Visa
Standard Processing: 6 Business Days for USD $162.31.

Rush Processing: 4 Business Days for USD $201.31.

Super Rush Processing: 2 Business Days for USD $245.31.
Can I be assured that this visa application method is safe?
You can trust the methods we use to get your visa. It is the safest and fastest option for getting a Kenya travel visa. Safeguarding our customers' interests and data is our number one priority. You can read the reviews to learn what our customers say about our services.
Is there any resource where I can learn more about the Kenyan visa?
If you still have concerns about the COVID-19 requirements or need additional information about the types of visas for Kenya, you can chat with our customer service team, or you can email [email protected]. They will be happy to assist you with anything you need 24/7.
iVisa.com Recommends
Kenya is a country that lies on the Earth's equator, situated in Africa. Tourists are amazed by the ecological mix of majestic mountain valleys with a wide range of wild animals. Additionally, they would be thrilled to know that evidence of early human existence was found in Kenya.
One of the places worth visiting in Kenya is the Great Rift Valley. The area encompasses savannas, lake terrain, and high mountain regions. It is also home to wildlife such as lions, elephants, and rhinos.
Regarding wildlife, safaris are the main attraction in the country. You can take them from Nairobi, the capital, to the Maasai Mara Reserve, known for its annual wildebeest migrations, and Amboseli National Park, which offers views of Tanzania's 5,895-meter-high Mount Kilimanjaro.
Count on iVisa to be prepared for this fantastic adventure!