During these uncertain times, travel to such countries can prove fatal unless you are vaccinated against infectious diseases. You would think that Do I need a vaccine to travel to Kenya? and to answer this question we would say definitely, as it safeguards you from many diseases and keeps you safe.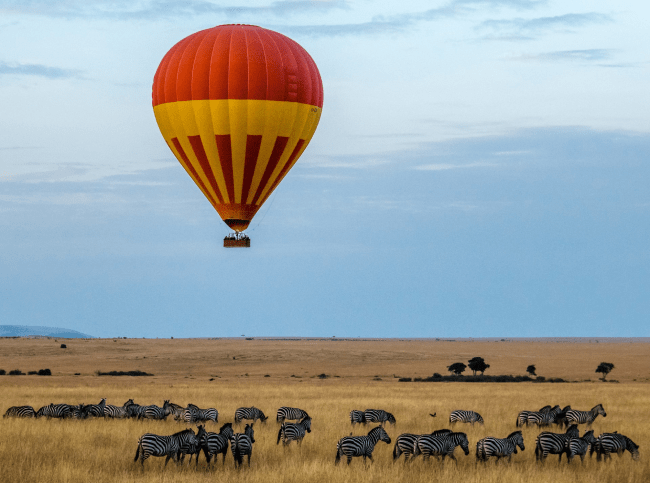 To enter the country of Kenya you have to be vaccinated for polio, measles, mumps, hepatitis A, hepatitis B, typhoid, etc these vaccinations are recommended by WHO for safeguarding you and their citizens. Visit iVisa.com to learn more about vaccination requirements. Travel to any country becomes enjoyable once you're assured of your health. Also, any thoughts like Do I need a vaccine to travel to Kenya? are resolved at our site.
Get your documents with our services
Enter iVisa.com's application website to see if you're qualified for the document.
Complete the application request carefully in case you're eligible.
After you finish completing the form, ensure that your information is correct to avoid mistakes and select a processing speed.
Attach the documents needed for the application form and send it once you're ready.
Obtain the health declaration via email inbox.
Frequently Asked Questions
Do I need a vaccine to travel to Kenya?
You might need a Yellow Fever Vaccine among others depending on your country of origin. Learn more about it on our FAQ page.
What are the documents required at the time of visa application?
You need to have all of these documents ready and verified before applying for a travel visa:
Proof of Accommodation – Dates of arrival and departure must match with the proof
Copy of Passport's last page
Applicant Photo
Scan of Passport Personal Details
Passport Cover
Confirmation from the airline
No need to worry about Do I need a vaccine to travel to Kenya? as all of it is cleared on our website.
Do I need a COVID vaccine or vaccination certificate to enter Kenya?
Yes, all passengers aged 18 and over arriving in Kenya must have proof of full COVID-19 vaccination through any entry point. Please note that fully vaccinated travelers must upload their vaccination certificates to the Global Haven platform before departure.
Since information may change quickly, we advise you to follow up on the latest Kenya travel updates and/or contact your local embassy.
Do I need to take a coronavirus test to visit Kenya?
COVID test prior to arrival: PCR within 72 hours
COVID test on arrival: Rapid antigen test on arrival
COVID test exemptions: Children under 5 and fully vaccinated travelers.
Do I have to quarantine when I get to Kenya?
Quarantine requirements: There are no quarantine requirements in Kenya.
What is the processing time for a Kenya Visa?
The processing time for a Kenya visa depends on many parameters but the most significant one is the type of processing you choose. We have:
Standard processing:

6 Business Days

for

USD 91.00

.
Rush processing:

4 Business Days

for

USD 121.00

.
Super Rush processing:

2 Business Days

for

USD 156.00

.
Click here to start the application process right away.
How do I apply for the Kenya Travel Visa?
You can apply for the Kenya travel visa right here. When you click the link, it will take you to the application process where you have to fill in every detail carefully. Applications with wrong and half information would be rejected right away. Read all the necessary information before applying for your Kenya Visa.
Can I be assured that this mode of visa application is safe?
You can be assured of the methods used by us to get your visa. It is by far the safest and the fastest option when it comes to getting a Kenya travel visa. Safeguarding our customer's interests and visas is our number one priority. Vaccination requirements are also very safe to pursue and removes all your doubts on Do I need vaccination to travel to Kenya?.
Is there any resource where I can learn more about the Kenya visa?
You can learn about the application process for a Kenya visa and of many more countries on our website. It contains all the info for more details. Rest be assured of any vaccination processes and thoughts of Do I need a vaccine to travel to Malaysia? can be cleared there too.
What do I do after applying for the visa?
You don't need to do much after you have applied for the travel visa. You should be receiving the mail of confirmation within the number of days promised. It also depends on the plan you choose. During the waiting period, you can research more on your thoughts about Do I need a vaccine to travel to Kenya?.
When I plan my trip to Kenya, Do I need a vaccine for yellow fever?
It is a mandatory provision for anyone who visits Kenya to have proof of yellow fever vaccination. Clear all the legalities there and you are free to go. You can visit our website, where you will be provided information on any of your thoughts on Do I need a vaccine to travel to Kenya?.
iVisa.com recommends
The country that lies on earth's equator, situated in Africa is none other than Kenya. It is a country with an ecological mix of great mountain valleys with a wide range of wild animals for you to see. This country is bordered by Ethiopia in the northwest, Somalia, and Uganda. You would be thrilled to know that the evidence of early human existence was found in Kenya itself. Kenya is a destination for people who have a knack for adventure and colorful cultures.
Kenya's territory encompasses savannah, lake terrain, the spectacular Great Rift Valley, and high mountainous areas. It is also home to wildlife such as lions, elephants, and rhinos. Safaris take place from Nairobi, the capital, to the Maasai Mara Reserve, known for its annual wildebeest migrations, and Amboseli National Park, which offers views of Tanzania's 5,895-meter-high Mount Kilimanjaro.
If you want to explore this country to the fullest, don't forget apply here for the eVisa.