Traveling to Kenya has never been so easy for Guinea-Bissau citizens. If you're a prospective visitor, you won't need to ask for a visa by going to the closest embassy or consulate. Instead, you will have the opportunity to apply for the Kenya Visa for the citizens of Guinea-Bissau, an electronic travel alternative to obtain your travel permit without leaving your house's comfort.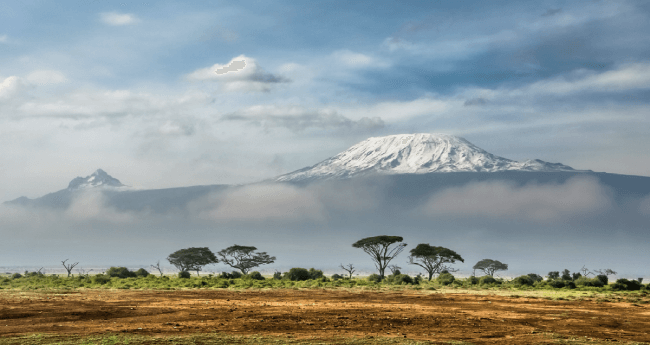 In addition, iVisa.com will assist you throughout the procedure by applying online. Our experts will help you get your document so that you can achieve your travel dream with us.
Learn more about getting the Kenya Visa for the citizens of Guinea-Bissau in our FAQS below.
Frequently Asked Questions
Do I need to obtain the Kenya Visa?
If you hold a Guinea-Bissau passport, you must obtain a Kenya Visa. Nevertheless, you can get the Kenya eVisa, an electronic document that prevents you from going to the embassy or consulate.
Do minors need a Kenya Visa as well?
Yes, all visitors, even if they're minors or not, must present their respective visa. Otherwise, their access would be denied. Luckily, you can obtain it with iVisa.com, a travel agency that assists you whenever you need it.
What are the required documents to apply for the Kenya Visa for the citizens of Guinea-Bissau?
Obtaining your Kenya eVisa is one of the simplest things to do if you decide to use iVisa.com.
You will need your passport. It must be valid and not close to expiring.
You need a digital photo of yourself with a white background.
You must attach proof of accommodation, such as your hotel reservation.
It is relevant that you attach your return ticket scanned.
You have to provide us with your email address.
It is crucial that you choose a valid means of payment.
What are the processing times and fees?
Thinking about your budget, iVisa.com has designed three possible alternatives based on your needs. In addition, they have been organized on how fast you want to obtain your Kenya Visa for the citizens of Guinea-Bissau.
Standard Processing Time: For an average price

USD 91.00

, you receive your document in

6 Business Days

Rush Processing Time: It is a faster choice

4 Business Days

for a higher price

USD 121.00

.
Super Rush Processing Time: It is the quickest option for all travelers in a hurry because you receive your document in

2 Business Days

for

USD 156.00
Are you ready to start your process with us? Click here and get your document right away.
What are the steps to get my Kenya Visa for the citizens of Guinea-Bissau?
Using iVisa.com, you won't have to go through confusing paperwork that would take hours to complete. Instead, our team has reduced the number of questionnaires, and it will only take five minutes to complete. In addition, you can apply from any device of your preference: from your smartphone to your laptop. Check out the following steps:
First, you will need to tell us more about yourself and your trip. Don't forget to choose how fast you want to get your Kenya eVisa in the "processing time" section.
Second, verify that your information has no typos and pay for the service.
Finally, attach all required documents as we mentioned already and submit your form.
Our team will process your form. You will receive your Kenya eVisa at your email address, so make sure to keep updated once you start with the process.
Can I trust iVisa.com?
Without a doubt! iVisa.com takes your privacy very seriously. For that reason, your information will be protected and encrypted from any third parties. That means there will be no leaks. For that reason, most travelers recommend our services, as you can read in our reviews here. By using iVisa.com, you will save both time and paperwork, so let us be part of your travel dreams.
I have more questions; how can I find out more about it?
If you want to find out more about the Kenya Visa for the citizens of Guinea-Bissau, or you prefer more clarification about our services, feel free to chat with our customer service agents. They are available at any time of your preference, so you have peace of mind. You can also send them a message to [email protected] if you prefer.