[object Object]The Kenya eVisa is a travel authorization document. With this document, visitors are eligible to visit three countries: Kenya, Uganda, and Rwanda. It is valid for 90 days after being issued and can be used only once.
Kenya eVisa error - When you apply for a Kenya eVisa, be sure to enter the correct information. The border agents will check if your application has any mistakes. If they see that the application is a forgery, you won't receive an e-visa and won't be able to enter the country. You can learn more about the process on our Kenya eVisa page.
Here at iVisa.com, we want to help you every step of the way. Our application process is straightforward, and our prices are reasonable. We understand that traveling can be a stressful endeavor, which is why we want to make everything as simple as possible for you.
Kenya eVisa error - Read more about the standard errors on our FAQs.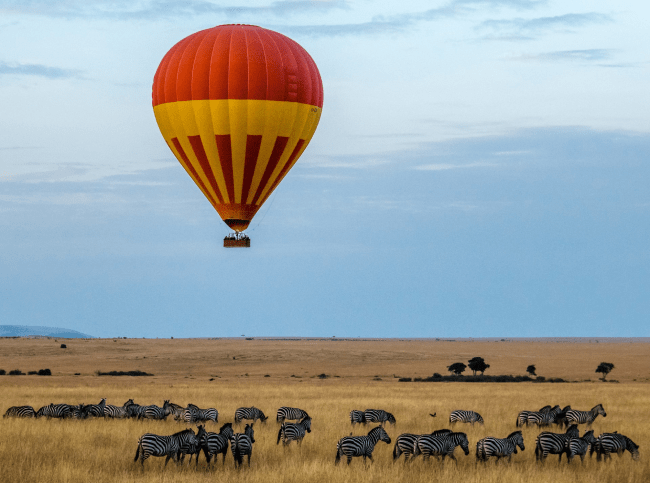 Kenya eVisa form Common Errors and FAQs
Not meeting the requirements for the Kenya eVisa
When a Kenya eVisa is denied, it is usually because the applicant made a mistake when completing the application or forgot to include important information. Other issues may arise if the traveler does not meet all the requirements for a visa and instead should have applied at a consulate.
Kenya eVisa error - Make sure you meet all the requirements before entering this long application process.
Traveling with minors to Kenya
Any person coming from a country requiring a visa is required to pay the visa fee and obtain a separate Kenya eVisa. All of these requirements have no exceptions. From infants to senior citizens, everyone is required to travel with a visa.
Kenya eVisa error - If somebody can't fill out their own Declaration Form, parents must fill it out for them.
Applying for the Kenya eVisa when you are on a transit trip
Visitors coming directly to Kenya from other African countries and with a transit time not exceeding 72 hours to catch another flight out of the country don't need to get a Kenya eVisa. However, if you are going to stay in the airport for more than 72 hours, you will need one.
Kenya eVisa error - If you are traveling directly to another international destination without leaving the airport, you don't need a 'Transit' visa or a Kenya eVisa.
Making a mistake with your Kenya eVisa
If you plan to apply for your own Kenya eVisa and do not have experience with this process, you may make mistakes in your application. Therefore, we encourage you to learn about the immigration process before applying for a visa and make sure everything is correct on your required application.
Kenya eVisa error… You should check everything before submitting it.
iVisa.com is a company that understands the needs of travelers, and we can help you save time, money, and sanity by handling your travel-document requirements quickly and easily.
Customer support team is here for you! We'll help clarify application guidelines, ensure you understand the process, and answer any questions you have about the Kenya eVisa.
Kenya eVisa error - With iVisa.com, you can save a lot of time on lengthy application forms.
What is the process of applying for the Kenya eVisa with iVisa.com?
We've made our application process as easy as 1-2-3! Just scan and upload your documents, and we'll do the rest!
Passport information page, with at least six months validity.
Applicant photograph.
Your email address.
Payment method, credit or debit cards.
Kenya eVisa error - Upload these documents quickly with iVisa.com.
iVisa.com Recommends
A popular destination is the Masai Mara National Park. In spring, the grasslands are splendid green, but in summer, they become a brown wasteland.
It is one of the best national parks in Africa to see lions, as well as the large herds of herbivores, especially zebras and wildebeest, that make up the great migration. But being the most famous safari in the most touristy country in the area, you may find more cars than animals, especially in the high season.
Another exciting destination is the Karen Blixen House if you're fond of history. The Danish author lived with her husband, Baron Bror Blixen-Finecke, and received her lover, English hunter, and adventurer Denys Finch Hatton. However, after Denys' death in a plane crash and the ruin of his coffee plantation due to low market prices, she had to sell it and return to Denmark.
Inside this house, many original pieces of furniture belonging to Karen Blixen can be seen, as well as old photographs and memorabilia. You can see the bedroom in which she slept, some of the costumes worn by Meryl Streep in the film version of Out of Africa, and different editions of the book in all languages.