The world is resuming business as usual after a period of lockdowns and borders being closed in most countries around the globe due to the COVID-19 pandemic. The government of Kenya has determined that their country was ready to welcome back visitors.
Get ready to visit excellent Kenya, explore its teeming savannas, and witness the magnificent wildlife. This blog answers all your questions about Kenya's current entry and exit requirements, including the East Africa Tourist Visa and Kenya eVisa.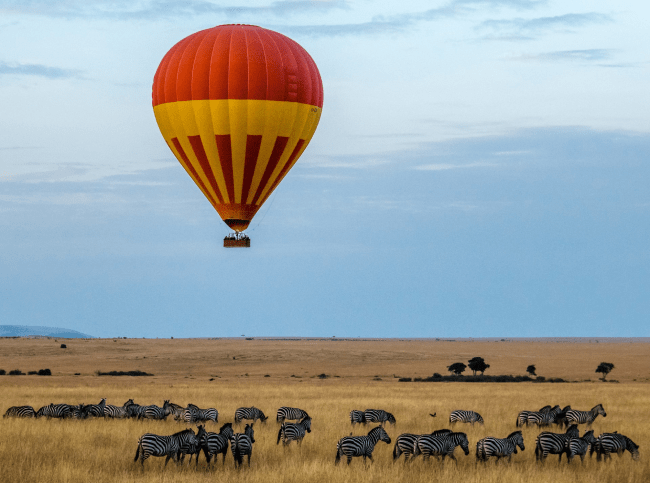 What are the Kenya visa requirements?
Depending on your nationality, you might need to apply for a visa to enter Kenya. Use our convenient visa checker tool to find out if your nationality is visa-exempt, or must apply for the Kenya eVisa, or East Africa Tourist Visa.
What is the Kenya eVisa?
An electronic travel document that allows you to visit Kenya for tourism or business for a total stay of 90 days in Total. Only citizens from eligible countries can apply for this single-entry visa.
What is the East Africa Visa?
This is a special travel authorization that allows you to visit Kenya, Uganda and Rwanda on one trip. This is the perfect visa if you're planning on touring all three or some of these magnificent African countries. You can obtain this visa fully online.
Required documents to apply for these visas for Kenya
To process the Kenya Visa or East Africa Visa, you'll need to provide the following documents:
Details and a copy of your valid passport

Applicant passport photo with white background (if you don't have one, check out the iVisa digital photo service)

Documents proving the purpose of your visit (medical, tourism, family visit, business, etc.) - if applicable

Return ticket

Proof of accommodation
How to apply for the Kenya visa or East Africa Visa
All you need to do to apply for one of these visas through iVisa, is follow these simple steps:
Step 1: Fill out the online application with your personal information and trip details. Then, choose the preferred processing option.

Step 2: Make sure all your information is correct, and pay for the visa and processing fees.

Step 3: Upload the required documents and submit your application. After we receive your application, one of our visa experts will carefully review it. Once it's ready, you will receive your electronic visa confirmation via email and be prepared to visit stunning Kenya.
What are the costs and processing times of the visas?
The price for your travel document will vary depending on how fast you want to receive it.
East Africa Visa
Standard Processing Time: 6 Business Days - USD $134.81

Rush Processing Time: 4 Business Days - USD $153.81

Super Rush Processing Time: 2 Business Days - USD $174.31
Kenya Visa
Standard Processing Time: 6 Business Days - USD $80.69

Rush Processing Time: 4 Business Days - USD $99.69

Super Rush Processing Time: 2 Business Days - USD $120.19
All our prices include the government fees.
Kenya COVID entry requirements
COVID-19 vaccination passports or certificates are not mandatory to enter Kenya. Fully vaccinated passengers with a valid COVID-19 vaccination certificate won't need to present a negative PCR test.
Fully vaccinated travelers need to upload their vaccination certificate to the "panabios" system to be validated.
Do I need to take a COVID-19 PCR test before traveling to Kenya?
A pre-departure PCR test within 72 hours is mandatory for unvaccinated travelers. A rapid antigen test is not valid to meet this requirement.
Children under 12 and fully vaccinated travelers are exempt from the testing requirement.
Unvaccinated travelers are required to verify the test results and receive a Trusted Travel (TT) code that they will present on arrival at Jomo Kenyatta International Airport.
Do I have to quarantine once I arrive in Kenya?
There are no quarantine requirements in Kenya. However, if you have flu-like symptoms, it is highly recommended that you isolate yourself and contact the local emergency services.
It's also recommended that you become familiar with the locations of nearby medical facilities in Kenya in case you need medical assistance and always monitor local media for up-to-date information about entry and exit requirements.
More Kenya travel advice
Kenya is the number one destination in East Africa, especially for those looking to have an outdoor adventure and witness the spectacular African wildlife. Make sure to monitor local media and follow local laws and park regulations when you visit.
You should exercise caution when traveling around the city of Nairobi, especially in the central business district of Nairobi or around government buildings. It is recommended to hire a local guide to explore the city, rather than going on your own.
Here are some amazing national parks to visit on your trip to Kenya:
Masai Mara National Reserve: Considered Africa's most magnificent reserve. This vast reserve incorporates a section of Tanzania and creates a wildlife corridor between the two countries. The national reserve is famous for the Great Migration, which occurs from July to October. During this period, thousands of wildebeests, zebras, and gazelle travel through the Serengeti following the rainy season.

Amboseli National Reserve: The best location in Kenya to get amazing pictures of Mount Kilimanjaro. Also, it is the preferred place to view the largest herds of elephants in Africa.

Hell's Gate National Park: This is our recommendation for those who love cycling. At the park, you can take a unique cycling safari. Also, you can take unique photos of the African countryside.

Mount Elgon National Park: Located in western Kenya, it's the perfect place for hikers. There are several trials available, depending on your physical condition. Along the way, you will be amazed by unparalleled views of this unique place on earth.
Questions about visiting Kenya?
If you have any questions about the travel requirements, visas, or COVID-19 restrictions for Kenya, don't hesitate to contact our excellent customer service team. They are available 24/7 via online chat or email at [email protected].