Kenya is a wonderful country with an ancient history and a wild world that you should know. At iVisa.com, we help you with your Kenya Visa from London application.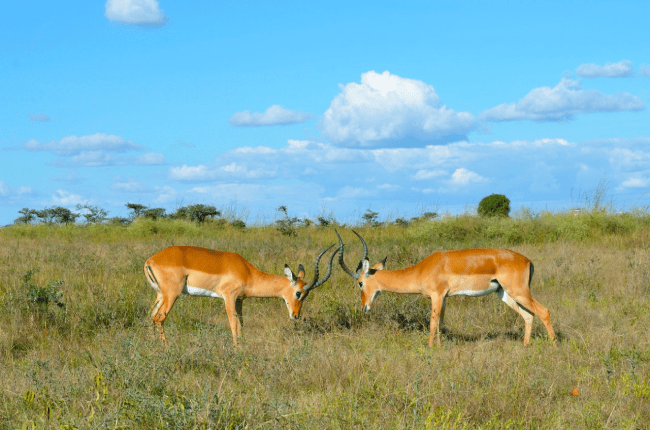 Please read below the most searched questions to which we give answers, here in this article.
Let's start this new adventure right now!
Frequently Asked Questions
What are the COVID-19 restrictions for Kenya?
In times of COVID-19, each country has its own regulations. For this reason, it is important that you pay attention to the updates on our product page. Here, you will be able to know the rules of the country in which you are traveling, in this case, Kenya.
What is the Kenyan Tourist e-Visa?
It is a visa in PDF format that authorizes you to enter Kenya without problems. To apply to this e-Visa is really easy just keep reading and explore how to do it!
How long is the Kenya visa valid?
The Kenya Visa from London is valid for 90 days after issued with a Single Entry.
What documents do I need for a Kenya visa if I am from London?
To obtain the Kenya Visa from London, you need the following documents:
Minors Passport Bio Data Page (if applicable)
Applicant Photo and passport cover
Passport Personal Details Scan
Airline Confirmation and proof of accommodation (if applicable)
Cover Letter (if applicable)
Host's ID (if applicable)
Hospital Letter (if applicable)
Appointment letter from Kenyan hospital (if applicable)
Organization's Certificate of Registration in the justice authority (if applicable)
Work ID of the host (if applicable)
Host's Passport Personal Details Scan (if applicable)
Employment Proof (if applicable)
Previous Visas Last Year (if applicable)
Many documents? Don't worry about it, do it step by step, we are here to help you to collect all the documents for your application.
How much are the costs and processing times?
For the Kenya Visa from London, we have three options designed for your comfort and the speed with which you need to have your visa. Choose the best for you! You can pay using a credit or debit card.
Standard Processing:

6 Business Days

-

USD $127.19

.
Rush Processing:

4 Business Days

-

USD $186.19

.
Super Rush Processing:

2 Business Days

-

USD $271.19

.
Can I trust iVisa.com?
Of course, you can trust iVisa.com. We have several years of experience helping our clients around the world with travel documentation. For us, it is essential to give adequate support and help in these processes that can be confusing at times. We invite you to read our client reviews and verify them yourself.
We can start your Kenya Visa from London process right now!
Where can I find more information?
If you have any further questions or concerns regarding Kenya Visa from London, feel free to contact us. We have a great customer service team that will love to help you with whatever you need.
iVisa.com Recommends
We present you some recommendations for planning your amazing trip to Kenya.
1) Hell's Gate National Park - Located on the shores of Lake Victoria, Hell's Gate National Park is one of the most beautiful national parks in Kenya. It is also the location of the volcanic crater lake, which formed after a volcano erupted beneath the lake's waters.
2) Nakuru National Park - Covering nearly 2,000 square miles, Nakuru National Park is one of Kenya's older national parks. Its central location straddles the equator and is thus warm all year round, though winters can be cold. The landscape is varied, and there are many lakes and marshes. 3) Laikipia Plateau - Known for its many ranches, the Laikipia plateau is one of the driest places in the country and home to some of its highest mountains. There are more than 50 hot springs throughout the area, making it one of the most geothermally active regions in the country.
4) Mt Elgon - Rising to around 14,440 feet (4.4 km) above sea level, Mt Elgon is the second-tallest mountain in Kenya. In fact, it is part of the Aberdare massif group, which also includes Mt Kenya, Mt Kulal, and Mt Longonot.
5) Nairobi National Park - Situated just south of the capital city of Nairobi, Nairobi National Park occupies an area of almost 400 square miles. At the foot of the Ngong Hills, it is a mosaic of rolling hills, river valleys, swamps, dense forests, and grasslands.