Romanians who want to go to Kuwait are no longer required to go to the embassy if they want to acquire a tourist visa. Thanks to us, Romanian along with other nationalities are able to apply for a Kuwait visa online. You will receive your electronic visa through email as soon as you prefer.
If you want to know more about all the details needed for this eVisa, then we invite you to keep reading this document.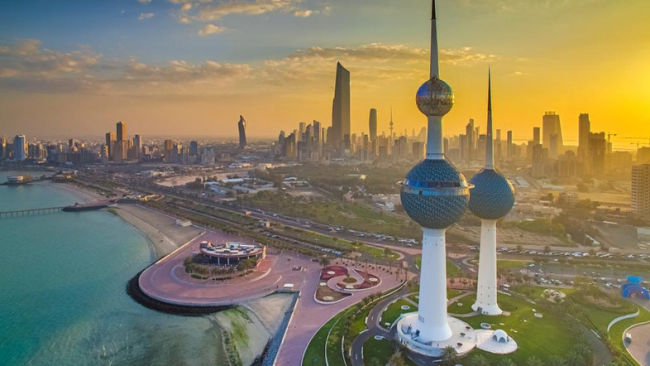 Frequently Asked Questions
As a Romanian passport holder, do I need the eVisa?
Yes, all Romanian passport holders do require an eVisa to visit Kuwait.
For Romanians, what is an eVisa?
The eVisa is an electronic paper that you obtained after applying online. This document allows you to enter Kuwait legally and it is an official one.
How many days I can remain in Kuwait with the eVisa?
With the electronic visa you can remain in Kuwait for 90 days in Total.
Do I need to supply something to apply online?
We will ask you for some documents so we can be able to process with your eVisa request. Each document mentioned below has its own explanation so you can understand better:
Valid passport
Digital copy of your passport
Valid email address
GCC residence card - For those nationalities that are part of the Gulf Cooperation Council.
Payment method
When you start filling the form online you will need to send us an email address that you use frequently. There we'll send you the eVisa in PDF format and you will need to print a copy of this document to present it to the Immigration Officer once you arrive at the Kuwait airport. Do not forget that the applicants from the GCC must work in specific departments. Find all of this info on our website.
How much time I can use the eVisa?
The Kuwait eVisa has a validity of 30 days after issued.
How long does it take to obtain the eVisa and for which cost?
The cost of your eVisa will depend on the timeframe you want to receive it. This is why we create a three processing option:
Standard (8 days) -USD $55.49.

Rush (6 days) - USD $102.99.

Super rush (4 days) -USD $144.99.
IMPORTANT: If you are from Romania, you must take into consideration that the weekends in Kuwait are on Friday and Saturday.
Do I need to spend a lot of time in the application form?
You just need at least 20 minutes.
How does the application form function?
The online application we offer is not complicated at all. All you need to do is follow these steps and submit form online:
Fill in your general information such as name, address, passport info, and so on. Then, select a processing time
Revise and pay. Please make sure all the information on your form is 100% accurate and there are no typos or errors of any kind.
Add the documents and answer a set of personal questions. Finally, submit your application and wait for our response by e-mail.
For extra support, you can contact our customer service team. Are you ready? Click here and apply now.
Do I have a limit of times to enter Kuwait?
Once you receive the eVisa, you will be able to visit Kuwait holding a Single Entry visa type. This means you can enter this country just one time.
Minors require a Kuwait eVisa too?
They can apply in conjunction to their parents in the same application form.
If I want to travel with my relatives, how can I apply?
You can apply for your family or even your friends making the same processing as the one we explained below. Just gather all their documents and scan it in the online application form.
How important is to have a valid passport?
For most of the eVisas applications, it is required to have a 6-month valid passport. Without this documentation, you won't be apt to apply online.
Can you show me an example of an approved Kuwait eVisa?
Find the scan of an eVisa for Kuwait:
How can I receive more details of the available eVisas?
You can visit this page or contact our team of customer service in this link.
Do not forget that Romanians do not have to print out and fill in the form by hand since we use an online form.
Don't lose the chance to travel to this beautiful country! Get ready for your journey now!